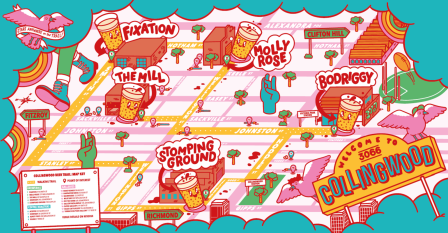 Brewing was one of the fastest-growing industries in the inner-city Melbourne suburb of Collingwood from the 1850s before an economic depression at the turn of that century spelled its demise. However, skip to the present and it's now the most concentrated brewery precinct in the city and the ideal spot for a fabulous rolling beer tour, as told here by Adam Carswell as our series of definitive looks at Australian beer destinations continues.
---
The Collingwood Beer Trail takes in five top-notch breweries of varying sizes – Stomping Ground, Molly Rose, The Mill, Bodriggy and Fixation. It's significantly more compact than Sydney's Inner West Ale Trail, meaning doing it casually on foot over a few hours is absolutely achievable. There's also an amazing bunch of carefully considered, independent-focussed pubs and bars dotted throughout the area. And that's not even mentioning the most authentic, great-value restaurants with delicious food spanning all kinds of international specialties in the hyper-local mix as well.
"Initially the Collingwood Beer Trail came off the back of lockdown," explained Steve Jeffares, Stomping Ground's co-founder. "Small businesses were having a hard time and hospitality in particular had taken a massive blow.
"There was a real sense of togetherness in the air, as we were all going through the same hardships and the importance of supporting and celebrating your local community, and neighbours, felt right and necessary.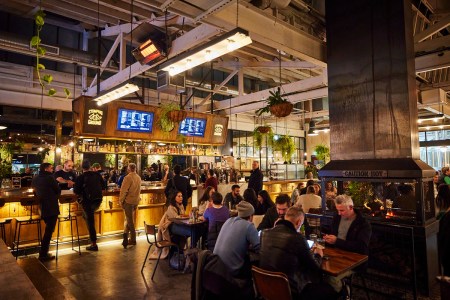 Venue manager at Molly Rose Simon Hall continued: "The City of Yarra approached (Molly Rose founder) Nic (Sandery). There were some grants on offer (as part of the City's Business Recovery Progam) and we've always done stuff with the other guys.
"It was something that we thought was a no-brainer. We had a lot of customers already doing a little crawl – I used to call it the Beermuda Triangle – between here, The Mill and Fixation.
"Nic approached the other owners and said 'why don't we formalise this thing?'.
"It's beautifully done. The Mill has taken control of the graphics for it and Stompo and Bodriggy helped out a lot with the marketing and that sort of thing.
"We are so privileged in this area to have such high quality breweries so close together. It's a really fantastic relationship between the brewers and then that extends to us as venues. We look out for each other.
"We do find that people will come here because they're not from the area, they've arranged to do the five breweries through the Beer Trail, and they will come back (and) bring other people or family."
Steve added: "We're a tight knit group operating in a fairly small industry, so we absolutely share in each other's successes and challenges. We have such a variety of offerings between us, whether it be the vibe of the venue or the beers we brew that, between us, there is something for everyone.
"We're proud of the positive changes in Collingwood and the more we can build on its reputation of offering a great local craft beer and hospitality experience, the more we can encourage beer lovers from near and far to visit.
"Ultimately, more visitors will benefit the entire Collingwood community, which is important to all of the Trail breweries."
Passes for the Trail can be purchased via each brewery's website for $49 (subject to change), which gets you three sample glasses at every stop (sample sizes across the venues may vary). Otherwise you can rock up at any location to purchase.
collingwoodbeertrail.com.au
---
Molly Rose
Fan favourite Molly Rose has been a hit from day one and has grown accordingly. The original venue that opened in 2019 in a former furniture shop has recently expanded to include a pretty little beer garden and brew kit and now takes in 279, 281 and 283-285 Wellington Street. You'll also find a new 30-seat bar as well as the now open intimate 20-seat "Chef's Table" where on Friday and Saturday nights you can book to experience a five-course journey through fermentation and flavour. It's a seriously charming, symmetrical space, somewhat broody, with attractive lighting and a lovely glass dividing wall separating the brewery gear, creating an atmosphere that really fits with what Molly Rose is all about – a distinct, unwavering focus on quality craftsmanship. The original part of the venue is now a more laid-back taproom type of deal, where the beer selection on tap at the time of writing included their Helles Lager #3 (4.5%), Baroness hoppy red lager (5.4%), Skylight IPA (5.7%), East of Kent English pale ale (4%), Heaps Mandarin radler (2.9%), Grapefruit Shimmy radler (2.9%) and the Tinker Sour Ale (4.6%). If you're keen to stay and sample the excellent menu, the "feed me" option ($55 per person) comprises a selection of shared dishes from the somewhat South East Asian focused menu. Think Char Kway Teow, Drunken Fried Rice, with pub classics roast chicken and a 300g porterhouse thrown in for good measure. As explained, the original site and adjoining buildings now comprise the venue as a whole, making for a relatively sprawling frontage. You can identify the place on approach by the charming wrought iron signage above the beer garden's entrance.
279-285 Wellington Street
mollyrosebrewing.com
---
Stomping Ground
Their multi-award winning Collingwood Brewery & Beer Hall is one of three venues in the brewery's stable, the other two being Stomping Ground Morris Moor (Moorabbin) and Melbourne Airport. A gold medal winner in the 2017 Melbourne Design Awards, there's a real sense of space at this venue even on a busy evening. There's a quirky old school factory/cafeteria hybrid feel to the place, dubbed "blue collar 1920s nostalgia" by the designers. Nevertheless, it retains a lush feel with heaps of hanging plants and other greenery. There's an indoor cubby house for the kids, two large, enclosed wood fires and a huge show window that allows a great view of what's going on in the brewery. The bar? Well, you'll have to see for yourself (hint: great). After taking out the Champion Medium Australian Brewery award at the 2022 AIBAs, Stomping Ground's beers will definitely not disappoint. The tap menu is broken into sections including "Stripes", which takes in core staples such as Gipps St. Pale Ale (5.2%), Hop Stomper IPA (6%) and if you're really determined to pace yourself, Footloose Pale Ale (<0.5%). "Year-Round Faves" includes a lower ABV lager (2.9%), a brown ale (5.2%), Czech pilsner (5%) and a porter (6.2%). There's also a limited release list, gluten free tinnies are available, as well as hand-pumped cask beers. The food is well-considered, top-level pub fare, with bar snacks including mixed Mt. Zero olives and truffle mushroom arancini, mains including pan fried gnocchi and sticky roasted pork belly, sharing plates, wood-fired pizzas, salads and a small number of desserts. Look for the massive street-art inspired mural that takes up most of the exterior and enter via Islington Street. Bike racks are provided in the foyer.
100 Gipps Street
stompingground.beer
---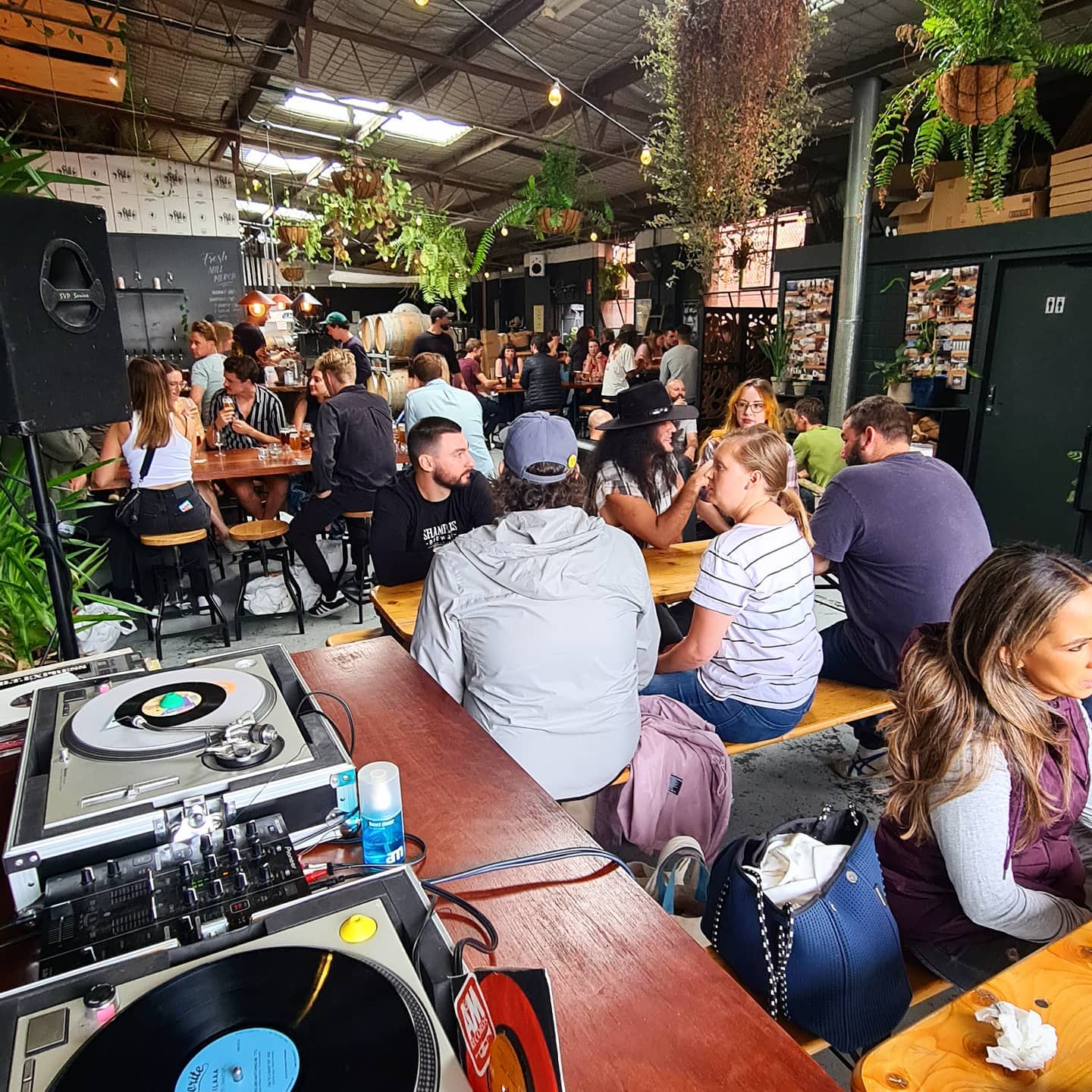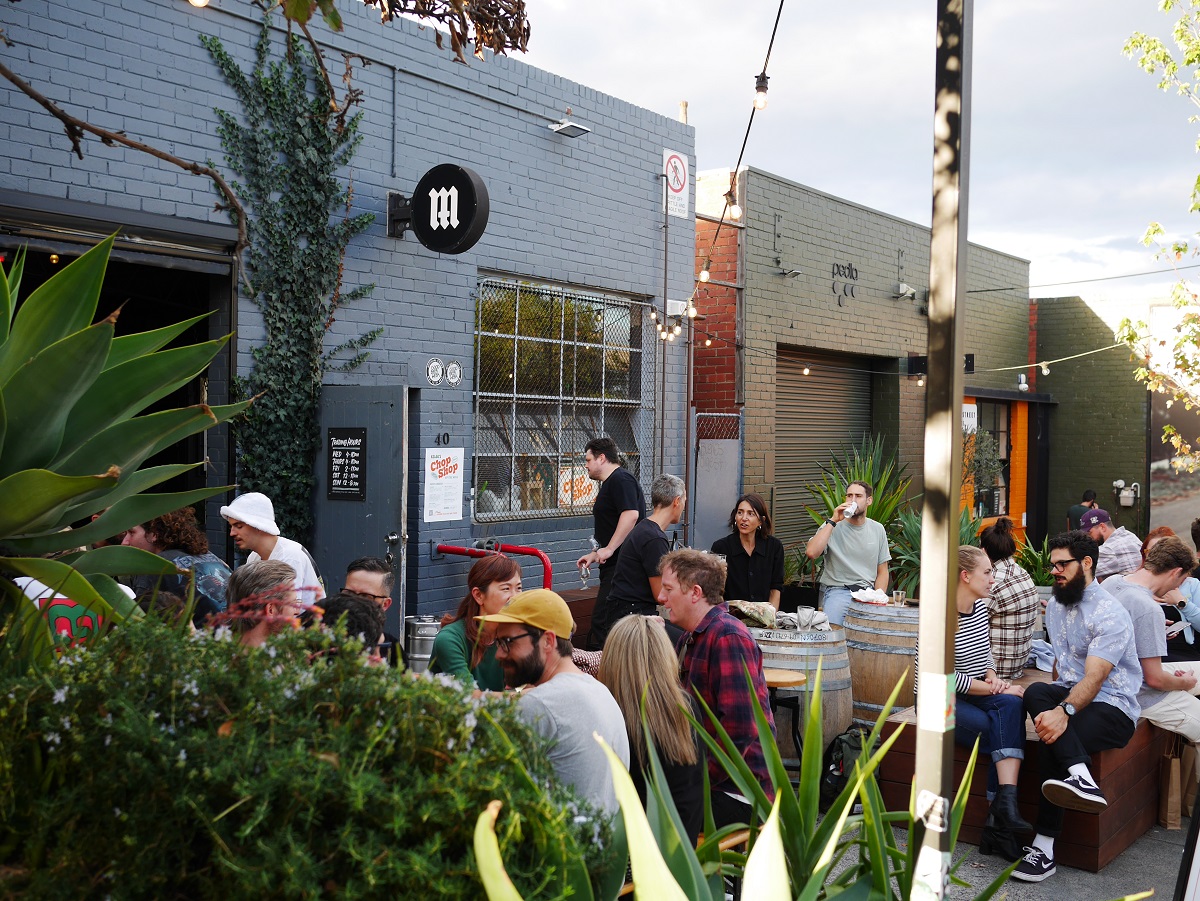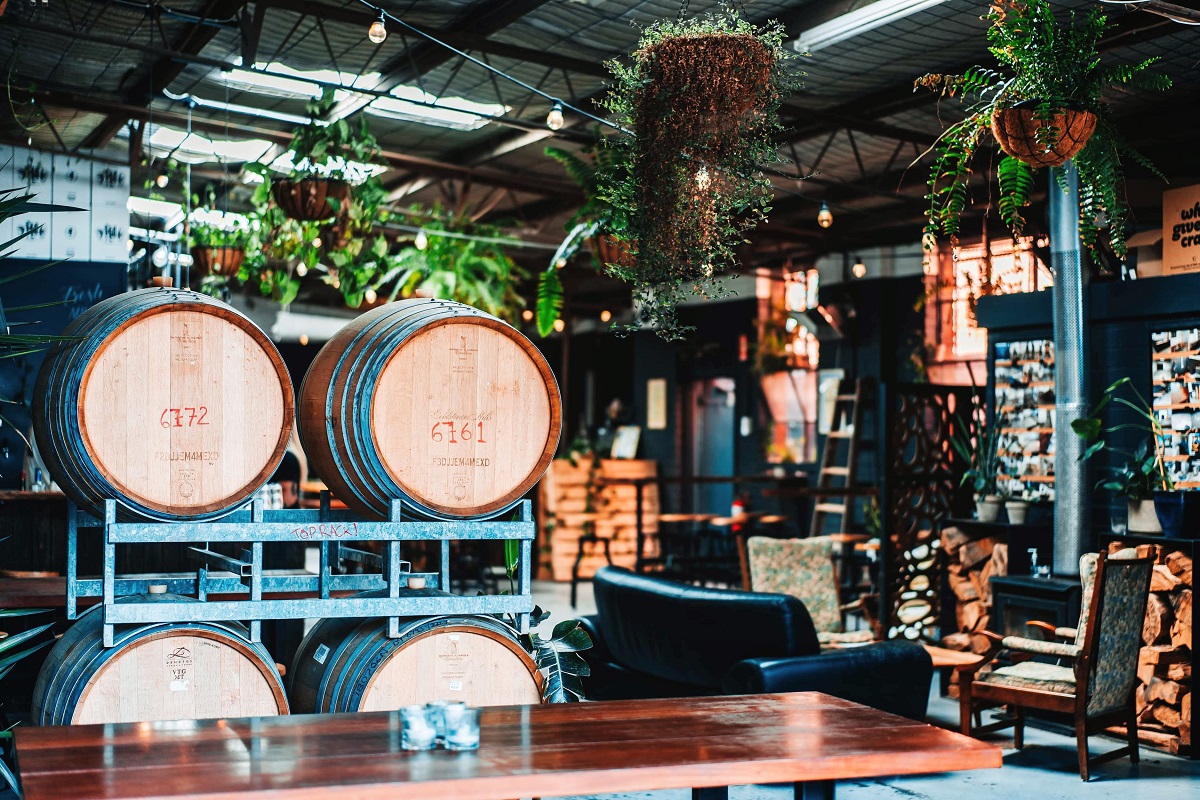 The Mill
If you rock up to The Mill early on a Friday or Saturday evening, be prepared to get in line, because chances are the pace will be jumpin'! The six-year-old site has become a neighborhood go-to since opening and shows no signs of slowing down. One evening you might come across a trivia night in full swing, a vinyl DJ blending classic tunes or a tap takeover featuring the brewery's favourite contemporaries. The venue is roomy and relaxed with a no frills, DIY, homely feel and plenty of greenery. Walk through the big roller door and you'll find handmade red gum tables and a custom-made bar with 14 taps as well as a fireplace – essential during Melbourne's deep, dark Winters. The back of the joint is taken up by a 600 litre brewhouse producing collaborations and small batch experimental beers, which complements The Mill's 30 hectolitre, 18-month old production brewery in Thomastown. There's a small outside area for patrons straight out front too. Beers on offer cover The Mill's core range plus rotating seasonal brews. On any given day this might include their Cracking Lager (4%), Mosaic Pale Ale (5.1%), Pink Motel Rosé Sour (4.1%), Giddy Up DIPA (8%), Dark Lord Black IPA (6.66%), Export Stout (5.6%) or Skeleton Crew Oyster Stout (7%), plus new beers the brewers haven't conceived yet! Food is available from Wednesday to Sunday thanks to cult favourites Dingo Ate My Taco. Choose between totopos and salsa, escabeche, Texas queso, birria, as well as chicken, brisket, chorizo, huitlacoche and fried avocado tacos. To track the place down, keep your eyes peeled for the big roller door and a throng of punters milling around out front. And most probably a big taco truck to boot.
40 Sackville Street
themillbrewery.com.au
---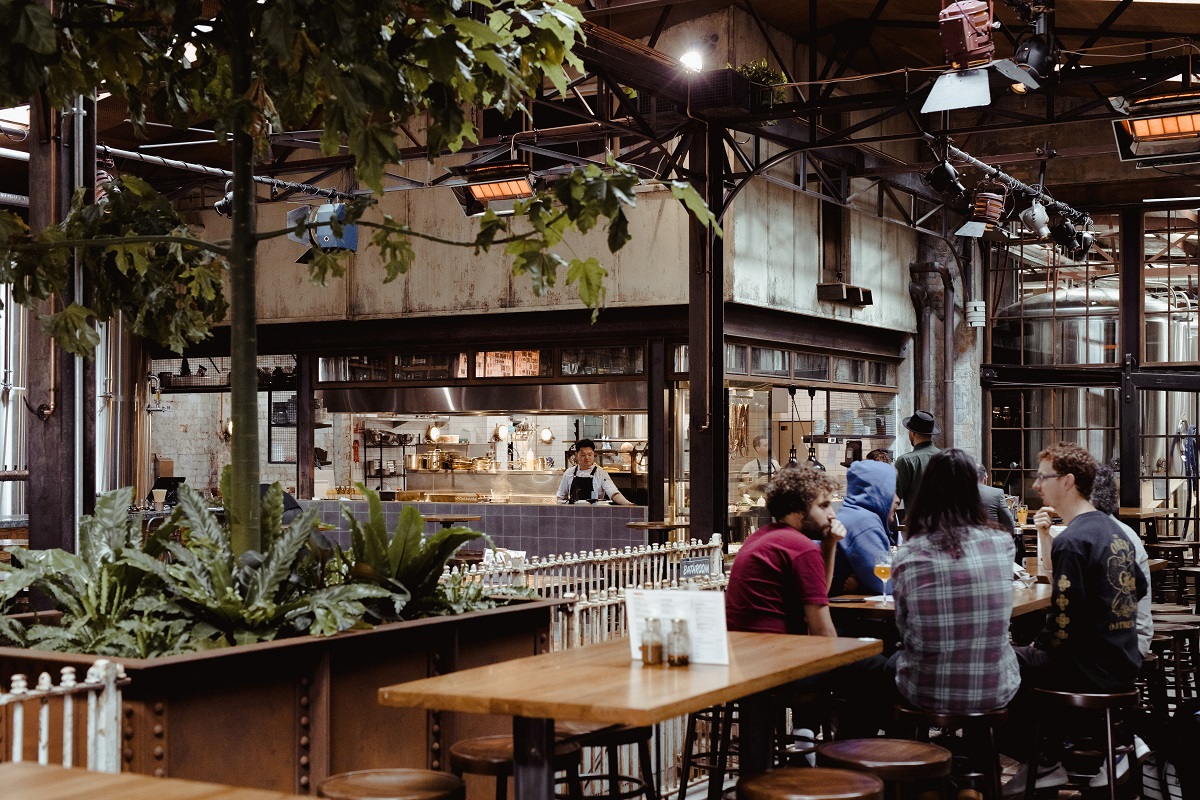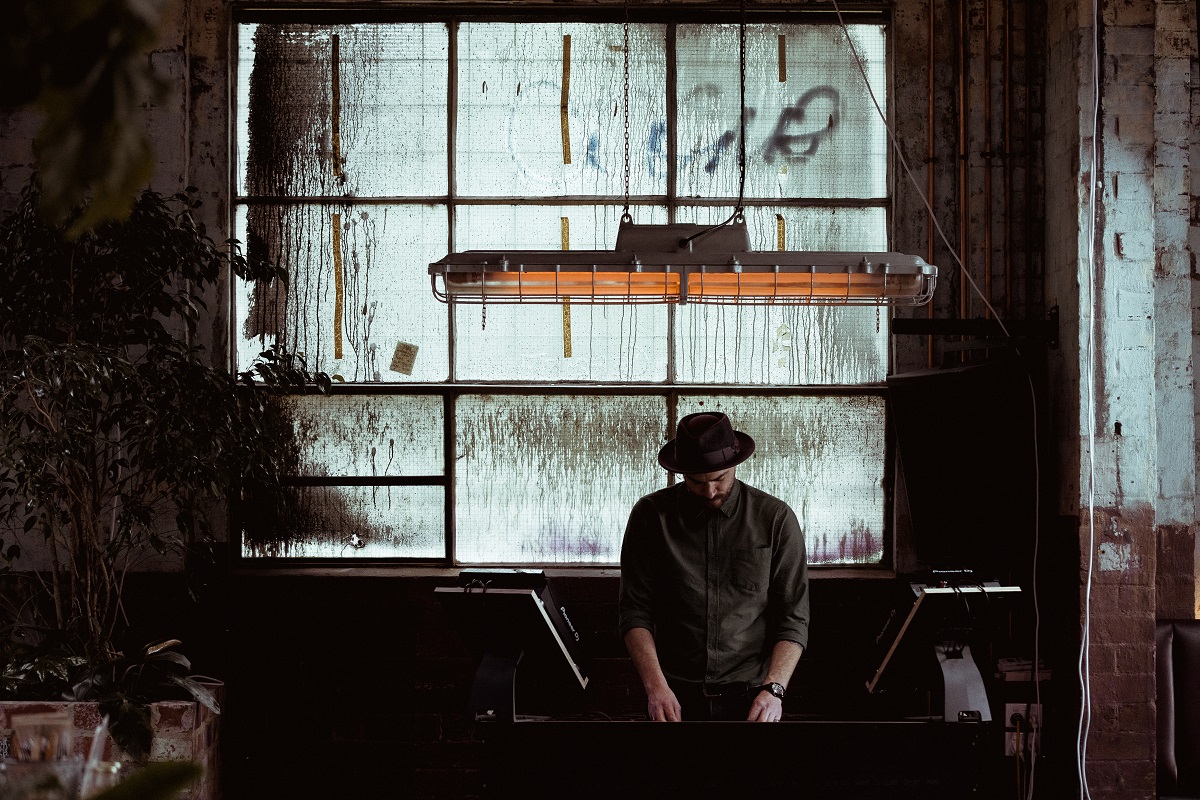 Bodriggy
Situated in a converted mechanic's shop, this is a huge, finely considered set-up licenced for more than 400 patrons. It's a place that tends to max out in terms of punters later than others due to its extensive live music schedule and hard-to-resist night owl attractions. Once an ugly duckling, the transformation of the venue is striking (it doesn't hurt that one owner is a builder). Think second-hand and repurposed fittings, classic pub elements and polished concrete for miles. Opening in 2019, it's an eclectic, sprawling affair constituting the main room, brewery, front bar and an "Australiana cocktail saloon" upstairs, known as Stingrays, open on Friday and Saturday evenings. The main room is spectacular and the adjoining open kitchen with charcoal barbecue is an entertainment in itself. This place is unashamedly unique and has a lived-in feel that belies its young age, with the working brewery down back chained off as opposed to being separated completely. Beer-wise, core range favourites include the Utropia Pale Ale (4.8%), Cosmic Microwave NEIPA (6.2%), Staunch Pilsner (4.3%) and Fuzzy Dance Explosion Sour Ale (4%). On any given day you might also find a red IPA on tap at around 6%, a dark ale at a bit over 5% or a 5.5% oatmeal stout. On the food front, welcome to Dominguez Kitchen (run by Johny Dominguez, formerly of Dinner by Heston and Vue de Monde), which offers a simple-yet-incredible menu full of Latin American grilled delights. You can let the chef make the decisions by ordering the three course "feed me" option for $65 per head. The venue has a prominent frontage on Johnston Street with tables and chairs on the footpath a popular perch for clientele. You can't miss it, especially at night.
245 Johnston Street
bodriggy.beer
---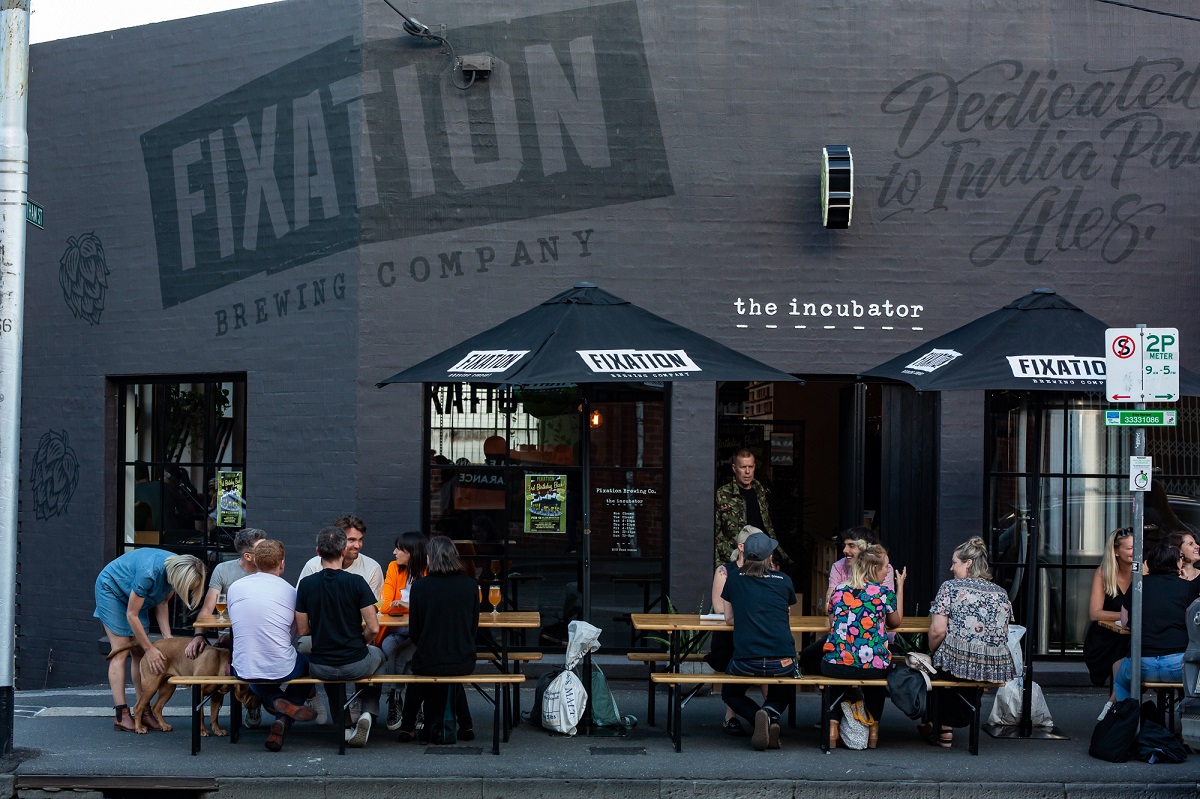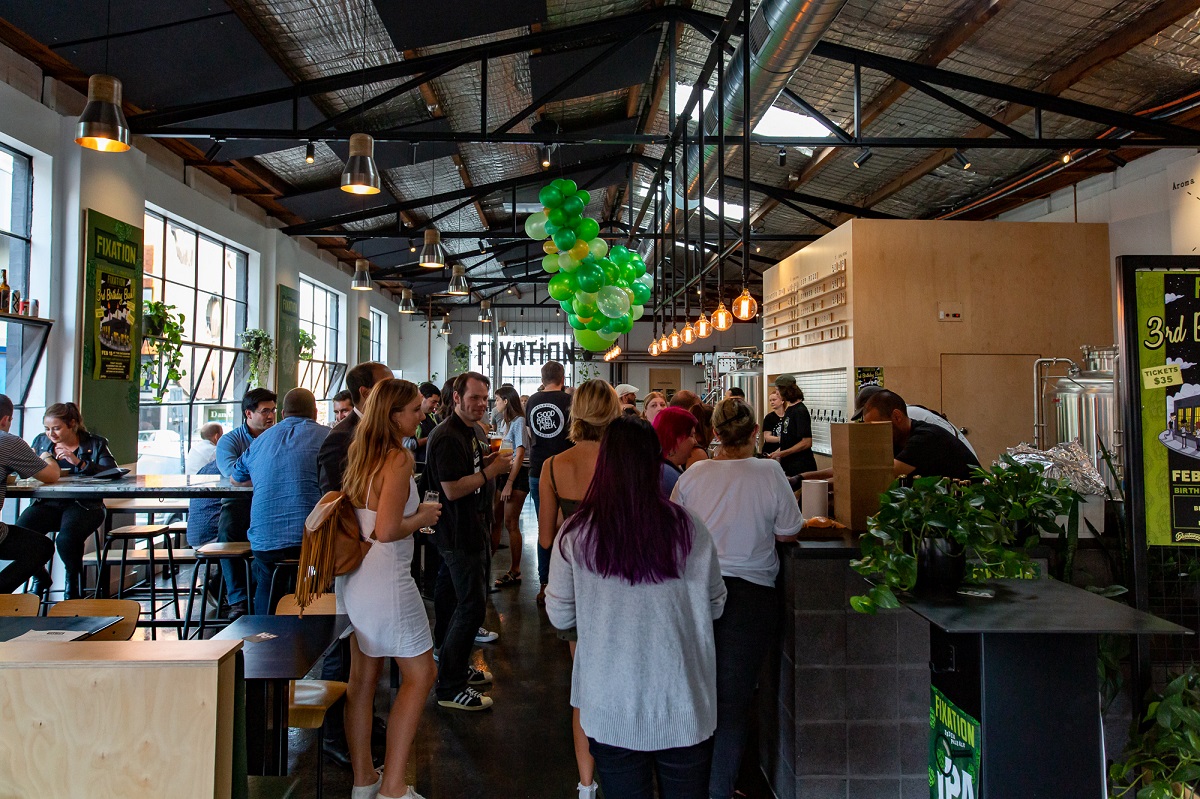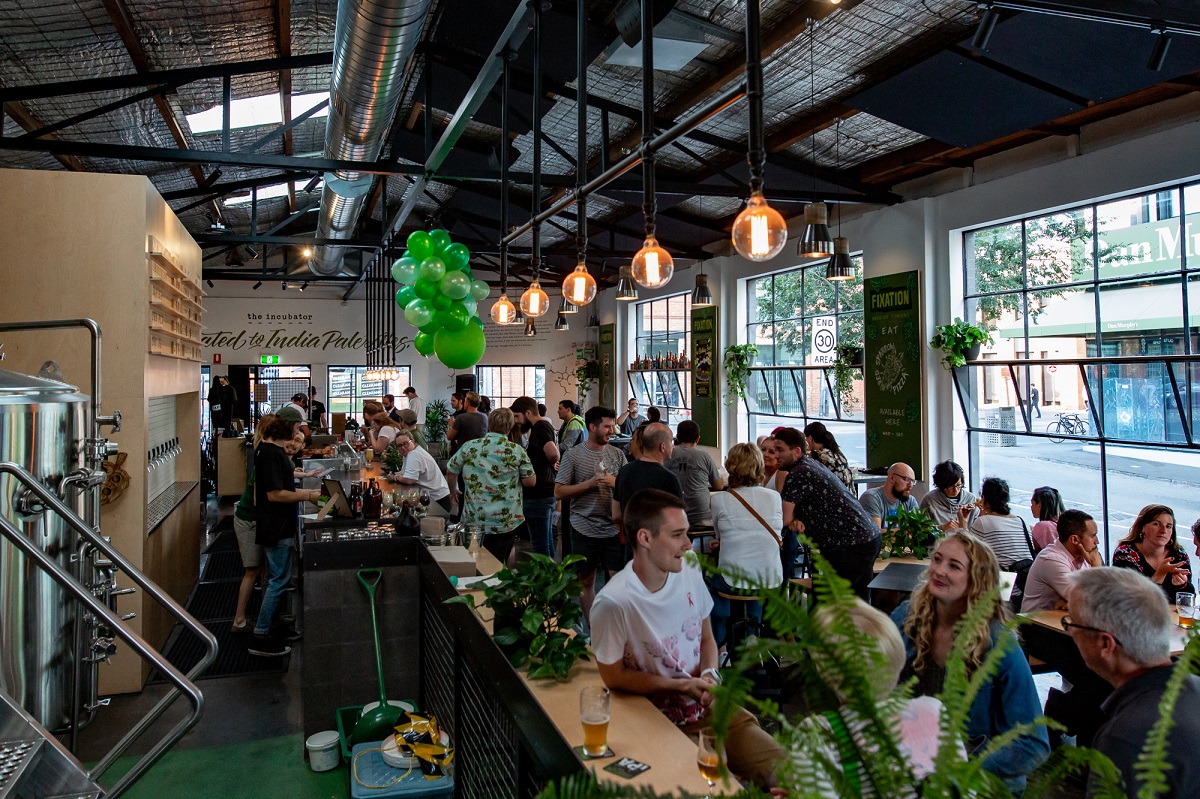 Fixation
IPAs all the way! Known as The Incubator, Fixation's brewery and tasting room is the brainchild of founder and well-known industry stalwart Tom Delmont. Opened in 2018, it's known as Australia's only exclusively IPA brewery. With packaged product brewed elsewhere, this smart-as-whip site is considered a proving ground for all manner of experimental pale ales of the Indian type. The fit-out of this renovated warehouse was conceptualised by a local architecture firm, and really does give off a scientific/laboratory feel. It's sleek as anything, and it's easy to connect the attention to detail of the whole shebang with the near-perfect construction of the beers. Chemical formulae adorn the walls along with technical illustrations of hops, with a minimalistic bar and understated tap wall. A bunch of shiny fermentation tanks stand adjacent to the bar, with the room finished off smartly with marble-topped tables, no-nonsense wooden chairs and a smattering of plants. Fixation took home the Excellence in Consistency award at the AIBAs in 2018, so you can expect just that from the (up to) 10 taps of yes – all IPAs – some of which were brewed fresh on the venue's 600 litre pilot system. You'll find core beers like flagship Fixation IPA (6.4%) alongside little brother Obsession (4.6%), and any manner of creative IPA iterations. At the time of writing, recent variations had included Ghost Chips (8%), exclusively hopped with New Zealand hops and Resinfest '23, a 5.5% NEIPA. There's no kitchen here, but you'll be smack-bang amidst one of the premier foodie destinations in town. Look out for The Incubator on the corner of Smith and Hotham Streets, just down from Johnston. It's a distinctive building with a big ol' Fixation logo prominently placed.
414 Smith St
fixationbrewing.com.au
---
Optional extras
Stomping Ground co-founder Steve Jeffares and Molly Rose's venue manager Simon Hall dish up the inside info on what else is first class in the immediate environs of the breweries.
Steve: "When we're not at one of our breweries, you'll find us at Paradise Alley (pictured, 25 Easey St) or one of the many cosy corner pubs in the area like Prince Patrick (135 Victoria Parade), The Napier (210 Napier St), The Birmingham Hotel (333 Smith St) and Marquis of Lorne (411 George St). The Moon (28A Stanley St) is a great spot to grab a tinnie out of the fridge and enjoy a bite to eat, and at Beermash (306 Smith St) you'll find one of the most extensive ranges of cans in all of Melbourne, with a fair few taps for those after a fresh pour".
Simon: "We're super privileged to have The Gem (289 Wellington St) two or three doors down which plays amazing music and has one of our beers on tap always, which is lovely too. The music is fantastic and the food's really good so we're often there. We often have staff meetings at The Gem and also Goldy's (66A Gold St), which is around the corner, a brilliant pub. It's really nice to support those guys. Chotto Motto (287 Wellington St) has amazing gyoza two doors down. Their garlic chili oil is ridiculous. In terms of proximity, our daily meetings are often at CIBI (33/39 Keele St) – it's a beautiful Japanese café with lovely coffee and food and an amazing gift shop as well. Out of this world. Then, otherwise, if we need pastries, we always go to To Be Frank (1/4 Bedford St), they're very good friends. Keep the pastry makers close. We buy our filtered coffees from Proud Mary's (172 Oxford St). It's a lovely, very calm, not-your-typical-busy cafe kind of thing. We often drop into Le Bon Ton (51 Gipps St) for some southern smokehouse dishes and a saloon-style atmosphere, and Dr Morse (274 Johnston St) is always a good time with DJs, delicious eats and plenty of Bodriggy froths gracing the taps".
Steve: "We also love Blackhearts & Sparrows (123 Smith St) and McCoppins (165 Johnston St) for grabbing some tins to go from their fantastic selections of local craft. It's always worth checking out what's on at Collingwood Yards (35 Johnston St), a creative precinct and home to hundreds of artists and creative workers – and Hope St Radio. Or get amongst some live music at one of the many live music venues in the area, and make sure you look out for all of the amazing street art on your wanders!".
---
Check back in soon where we'll continue our definitive looks at Australian beer destinations by soaking up the fun and crafties on The Sunshine Coast and Noosa Beer Trail.
The Collingwood Beer Trail feature first appeared in the Winter 2023 edition of Beer & Brewer magazine. For articles just like it, and plenty more besides, subscribe to the magazine here and buy back copies here.