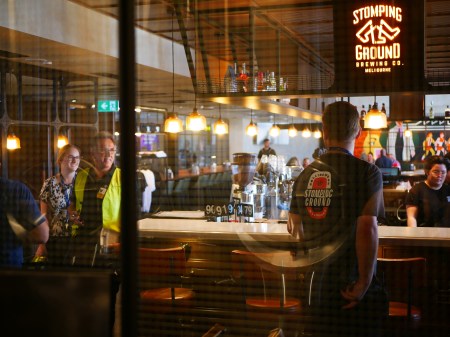 Stomping Ground has opened its new permanent Brewery and Beer Hall inside Terminal 3 of Melbourne Airport.
After operating a pop-up beer garden at Melbourne Airport for the past two summers, the brewery took the next step to open the country's first working brewery inside an airport.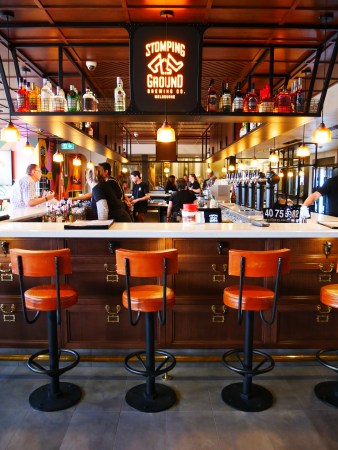 The venue has 30 taps that will be pouring a wide range of beer styles. While most of the beers will continue to be brewed at the main brewery in Collingwood, as many as 30 different beers will be brewed on-site at the airport each year.
Customers have been invited to name one of the first beers brewed at Melbourne Airport by offering airport-related names on social media.
"We're incredibly excited to be representing Melbourne's thriving independent brewing scene, and joining some of the city's best food and drink operators at our own airport," comments Justin Joiner, co-founder of Stomping Ground.
"The enjoyment of tasting different styles of beer is behind the explosion of interest in local breweries. We'll be tapping new beers most weeks so there could well be a new beer added between when you depart and arrive home." 
Studio Y, the designers behind Stomping Ground's original Collingwood brewpub, once again collaborated here. The venue features large mural from local artist Justine McAllister.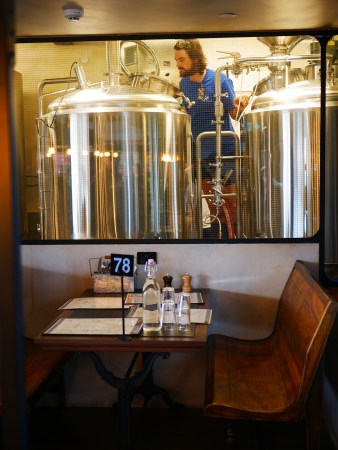 It will be open from 5am to 9:30pm every day with a full restaurant and bar menu. Takeaway beer will also be available to take home or onto your flight.
Stomping Ground was the winner of the Beer & Brewer Top 50 Brewpubs for the last three years.
The brewery is also working on opening a third brewpub in the Melbourne suburb of Moorabbin.