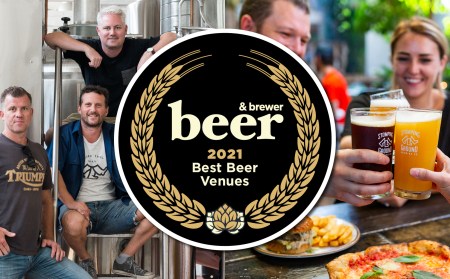 Despite fierce competition from across the country Stomping Ground Brewery & Beer Hall have won a fourth straight Beer & Brewer Best Brewpub of the year award.
The award took a year off in 2020 as it normally appears in our Spring magazine but that was when many venues were closed or only partially open. But now, regardless of Victoria's current state of lockdown, the award returns and after wins in 2017, 2018, 2019 and now 2021, Stomping Ground's flagship Collingwood venue is once again the nation's best. See below for the Top 10 list of the best brewpubs in Australia as well as the state-by-state 'best of' lists; and head here for some background on our awards including the list of judges.
For Stomping Ground to have remained on top for so long is a remarkable feat when you consider what has occurred in the intervening years since they were established (as well as since the last time this award was handed out) with equally world-class hospitality venues run by breweries sprouting up all over the country.
For co-founder Justin Joiner (pictured above at the top with fellow co-founders Steve Jeffares, left, and Guy Greenstone) the answer to their successful run is the fact the entire team, since day one, hasn't lost the passion to be the absolute best.
"We've genuinely always tried to be the best place to have a beer in a brewery in Australia because of that all encompassing experience – you can see it being made, you can smell the ingredients, you can see the brewers doing their thing and then you can sit there and have a few pints.
"We've tried to create a space where people feel comfortable and tried to create beers with everybody in mind. And the broader offer is one that is accessible to everybody: we've got a kids' cubby house; we've got food for lunch and dinner seven days a week; if you're not in to beer we've got wine spirits and cider as well.
"We pride ourselves on being a place that is welcoming and accessible to people and we strive to do that everyday – even after trading for almost five years."
What the judges said
"With so many amazing brewpubs and taprooms opening in recent years we felt surely this would be the year that someone would knock Stomping Ground from the perch they've held since 2017. But Collingwood just consistently appeared on the judges' picks time and again and its Broadchurch appeal is therefore its greatest strength."

"It's always raised the bar for brewpubs in Australia."
The 2021 Best Beer Venues awards are a major feature in our Winter magazine that is out now. Check out our subscription offers here.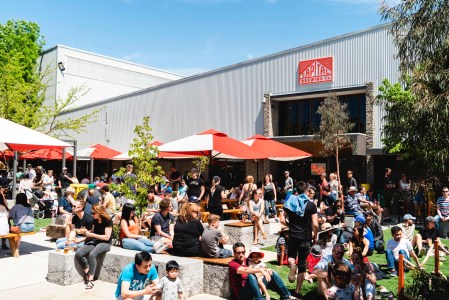 The Top 10 Brewpubs in Australia – and what the judges had to say about them
#1 Stomping Ground, VIC
"With fame comes patronage and despite it often being busy the staff and the service are never flustered and you're able to sink into a relaxing environment and sink whichever beer takes your fancy."
#2 Seasonal Brewing, WA
"Such a well considered place, with all its moving parts oiled and working in tandem – from the beer selection through to the staff, the atmosphere and the food to boot. It offers something for everyone – even the dog and the kids."
#3 Capital Brewing, ACT
"Every time we get to visit Capital we're always blown away by the great customer service and friendly bar staff. A great team and an amazing space to sit and have a beer. Best burgers in Canberra for sure!"
#4 Hop Nation, VIC
"Hidden away down an industrial laneway the multi-level brewery belies their recent commercial dominance, with a quaint, casual venue where everything is about the beer. Fifteen taps showcasing hefty IPAs, expertly crafted lagers and exquisite barrel-aged sours."
#5 Lord Nelson, NSW
"When you go back to The Lord Nelson you remember just how good a pub it is and wonder why you stopped going. Great venue, with great beers and fresh Three Sheets on tap. Perfect."
#6 Moon Dog OG, VIC
"If you want waterfalls and tropical lagoons Moon Dog can sort you out at their other venue but here you'll find a little less shine but no less charm. It's your friendly neighbourhood fun place to hang-out that just happens to do great beer too."
#7 Fixation, VIC
"The house of hop worship with a fixation for IPAs – this is where you'll find the freshest and often the best representations of the style in a friendly, welcoming location. What more can you wish for?"
#8 Beerfarm, WA
"Beerfarm takes best advantage of its location with a low-key but fun venue, with good food offerings and a generally great vibe. More than just a brewpub. It's an experience."
#9 Atomic, NSW
"With Atomic we may have seen the future of the brewpub in Australia. Only open since September last year it has redefined Sydney's taproom scene, matching a classy aesthetic and dining experience with quality, fresh beer."
#10 Blasta Brewing, WA
"Much like Blasta's beers, their venue is going from strength-to-strength as they refine the customer experience and further ingratiate themselves with the community who make the pilgrimage here. Head here for the steak sarny alone."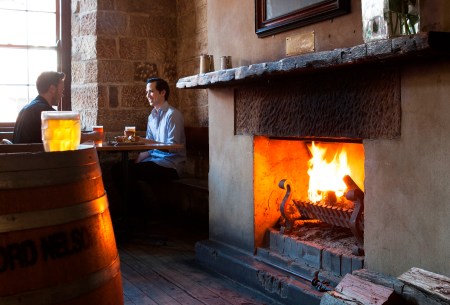 The Top 5 Brewpubs in NSW
#1 Lord Nelson
#2 Atomic
#3 Foghorn
#4 Young Henrys
#5 Philter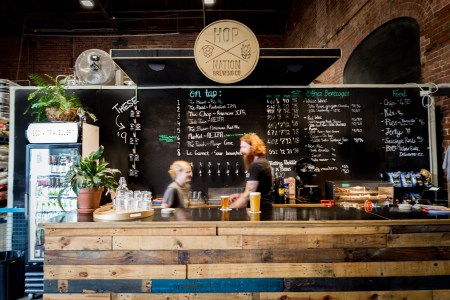 The Top 5 Brewpubs in VIC
#1 Stomping Ground
#2 Hop Nation
#3 Moon Dog OG
#4 Fixation
#5 3 Ravens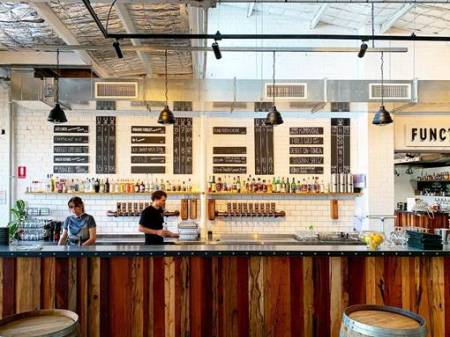 The Top 5 Brewpubs in WA
#1 Seasonal Brewing
#2 Beerfarm
#3 Blasta Brewing
#4 Shelter
#5 Nowhereman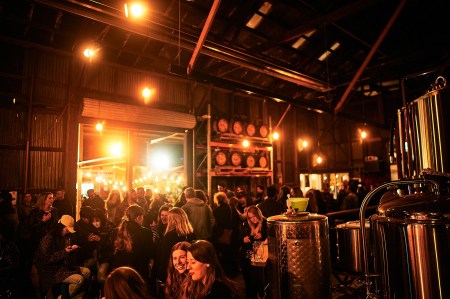 The Top 5 Brewpubs in TAS
#1 Hobart Brewing
#2 Shambles
#3 Fox Friday
#4 Miner's Gold
#5 Buttons
The Top 5 Brewpubs in QLD
#1 Milton Common
#2 Range
#3 Precinct
#4 Moffatt Beach
#5 Felons
The Top 5 Brewpubs in SA
#1 Little Bang
#2 Sparkke at The Whitmore
#3 Prancing Pony
#4 Woolshed Brewery
#5 Swell
The 2021 Best Beer Venues awards are a major feature in our Winter magazine that is out now. Check out our subscription offers here.