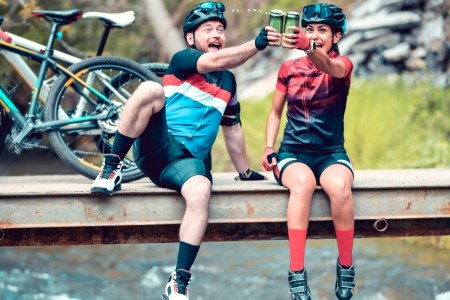 Beer has always been good for you, hasn't it? I know that's what I like to keep telling myself and, depending on what halls of wisdom we subscribe to, it's something we've been consistently told – that in light to moderate consumption the science does actually back up our (faint) hopes.
The headlines have often shouted that beer outdoes its fermented family member wine in a whole range of ways, from certain proteins, prebiotics, vitamins and antioxidants while it's meant to be beneficial for everything from cardiovascular health to healthy teeth.
The assertions go on, including that the humulones and lupulones (the acids) in hops can ward off cancer and leukemia cells from latching on to bone in laboratory experiments. They may also act as the purveyors of anti-inflammatory powers too.
So what's not to love?
A whole lot it seems, most usually the alcohol content in beer, and this has been no better demonstrated of late by the genuinely booming "better for you" category in the Australian adult drinks industry.
"Better for you" beverages are those that are aligned with their alcoholic brethren in production technique and ingredients but are clearly healthier options by way of having, among other things, reduced or zero alcohol, less sugar, calories and carbohydrates and even grains to accommodate those with gluten intolerances.
For a small, but steadily growing, sector of the adult population it is becoming more and more apparent that the likes of having alcohol in their beverage choice is becoming less and less important. And this phenomenon is widely tipped to increase as more health conscious people enter the market and seek out products that better align with their goals in life but are still something you can't just pick up in a corner store's soft drink fridge.
Unsurprisingly the market is racing to catch up. Aside from a new non-alcoholic pale ale seemingly landing every week made by previously alcohol only craft producers, we've now seen the first bottle shops and bars dedicated to the "better for you" movement, we've also witnessed the rise of "sports beers" and even the ilk of seltzer-like, alcohol free hop waters have a few players competing for market share. Basically, there's never been a better time to drink beer in Australia but avoid any of its negative attributes.
So how on earth have we arrived in this place – where in such a short space of time there is such tangible demand for beers that are actually better for you and where Australian craft producers have already nailed the brief?
---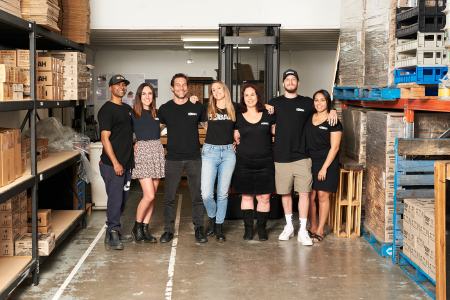 "We started in 2017 and only five years on there's been an exponential shift in drinking behaviours."

Clinton Schultz, Sobah Beverages (third from left)
Sobah as a judge
A good place to start when attempting to answer that question is by canvassing the guys that have been doing it pretty much longer than anyone in Australia – Sobah. Founded in 2017 by husband and wife team Clinton Schultz and Lozen McDiarmid-Schultz, Sobah produce a range of non-alcoholic craft beers that marry traditional styles with native ingredients in a brand that raises cultural and indigenous awareness.
Clinton once told me, that when they first started out, his nearest and dearest ridiculed him for taking the leap of faith towards the non-alcoholic movement. Fast forward a few years and now Lozen and Clinton are the ones doing the laughing as Sobah has become one of the more synonymous Australian brands in the emerging category – so much so they're opening a non-alcoholic taproom on the Gold Coast in the near future.
They've got there, Clinton said, by the market coming to meet them for a whole range of reasons – from lifestyle and health to mental wellbeing – but also that having a non-alcoholic drink in your hand these days is, by-and-large, completely accepted by society and more importantly people's peer groups. It does help when they taste as good as Sobah's do too.
"For us, the most satisfying thing is knowing, in some small way, we've played a part in shifting Australia's drinking mentality – and that's a cool thing to know," Clinton told Beer & Brewer. "That means more to us than the business growth and anything else. There is real satisfaction in playing our part in shifting attitudes in such a short time. We started in 2017 and only five years on there's been an exponential shift in drinking behaviours."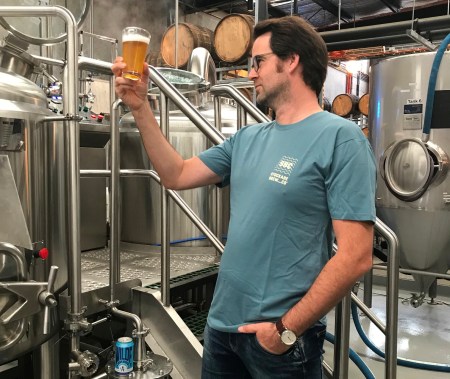 Roland Thiemann (above), head of innovation at Tribe Breweries, who have the previously gluten free only beer brand Wilde within their stable, feels fairly health-conscious Aussies have become even more so since the onset of COVID-19. In turn, Wilde has repositioned itself into the broader "better for you" category and now offer the likes of their Wilde Isotonic non-alcoholic pale ale (an electrolyte drink and currently Australia's only isotonic beer) and Wilde Guru sparkling hop water.
"The ongoing impact of COVID-19… has seen Australian consumers really seeking a way to curb the over-excess that's come with the extra time they've had on their hands," Roland said.
"Across the board there's a global trend of consumers seeking functional beverages with benefits – like no and low alcohol, low calories, gluten free, less sugar and minimising waste – that not only taste good, but make them feel better for making that choice.
"However, not only is there a demand for 'better for you' beverages, but also for higher quality, variety and tastes of the drinks themselves. Craft brewers have developed non-alcoholic options to the point where consumers can't even tell they're not drinking alcohol."
Much like Sobah and Tribe/Wilde, Brick Lane have seen the future as well and for them it's one where "better for you" beers will sit amongst and mirror the alcoholic styles they were once only known for.
Brick Lane must be one of the, if not the, biggest producers of no or low alcohol craft beers in Australia via their own Sidewinder sub-brand but also through their contract brewing services where they brew the likes of award-winning brands Heaps Normal, NORT and the Coles-owned Tinnies Ultra Low at their state-of-the-art facility in Dandenong South. Their managing director Paul Bowker told us one quarter of their total volume is currently dedicated to the production of no and low alcohol beers.
While Heaps Normal and others became household names late in that wild year of 2020 when COVID-19 wreaked havoc on so much, including our drinking habits, the Jon Seltin-led Brick Lane brewing team took all of their no and low alcohol brewing expertise they were utilising for others and turned it to their own benefit. Midway through 2021 they kicked their Sidewinder series off with the Hazy Pale Ale and I remember the first experience with it well. It went something like "phwoar!" basically as skeptical me on the whole no and low alcohol front was pleasantly taken aback, not just by the hop forward nose and front palate but that it maintained its fullness so much that you had to assume it had far more than the 1.1% ABV advertised on the can. They backed it up towards the end of 2021 with the equally astute <0.5% XPA and have now doubled the range in quick succession with the Passionfruit XPA and a Lime XPA – both <0.5% ABV too.
Brick Lane had always planned for the Sidewinder range to boast a decent number of iterations, but the "better than expected" success of the first two meant these latest ones arrive much sooner than once planned.
Jon told us Brick Lane's success with the Sidewinder series, and the "better for you" movement in general, has been due to the confluence of two major factors – that alcohol consumption has been declining in Australia for some time and that craft beer producers like themselves, who care deeply about providing a quality product, are making it their mission to deliver worthy alternatives.
"People want to enjoy the uniquely refreshing and satiating nature of beer but want to do it in new occasions or in tandem with moderating alcohol consumption," he said. "No and low beer is unique here because I think it isn't just an alternative to full-strength beer, but also to sugar-heavy soft drink.
"I'm sure my colleagues in sales and marketing would speak to the great uptake we've had on these brands, but personally I'm prouder of how they taste, and the feedback I've had from consumers. We're really proud of what our team have done with these products and think that these are amongst the best tasting low and no alc products we've ever had – and we've tasted a few!"
---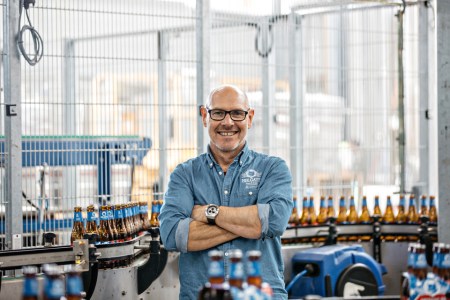 "(It's about making) a really good non-alcoholic beer that tastes as much like a real beer as can be possible, that's dry, adult and savoury – rather than sweet or worty."

Paul Holgate, Holgate Brewhouse
The technical challenge
Adding to Jon's point, because it's often overlooked when we seek reasons for the rise in this category, is the age old endeavour of brewers to rise to the challenge, to push boundaries and to achieve something that once upon a time seemed beyond the realms of the humble craft brewery.
Holgate Brewhouse in Woodend in the beautiful Macedon Ranges region of Victoria is testament to this. Holgate have made a habit out of putting good beer in people's hands for over 20 years now and in doing so haven't shied away from the avant garde or the high-tech – in both their own beers and the ones they produce via partnership. By releasing their Love All Pale Ale (<0.5%) and Tropical Pale (4.9%) – which is gluten free and low in carbohydrates – to market they've simply stayed true to form.
Being "50-something" himself, founder Paul Holgate is within an age group that's shown to be reducing their alcohol intake for much the same reasons as people thirty-or-more years their junior are. Coupled with experiencing and observing those trends for healthier living, Paul points to the "technical challenge" as a key reason why they are now producing these types of drinks.
"(It's about making) a really good non-alcoholic beer that tastes as much like a real beer as can be possible, that's dry, adult and savoury – rather than sweet or worty," he said. "We thought it would be great to get amongst it and we started developing pilot batches during 2019. Then when the first COVID lock-down hit in 2020 we were able to spend some quality time doing several pilot batches developing the recipe and process.
"The reaction (now) is mostly 'wow, are you sure this is an alcohol-free beer?'. So yeah, the feedback has been entirely positive – a non-alcoholic beer that tastes like a real beer!"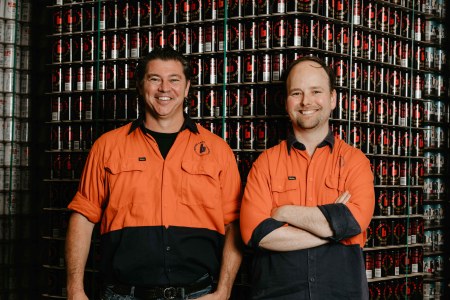 Getting to that point of fooling the senses can be no easy feat. As part of their recent $50 million brewery upgrade and expansion Brick Lane sought to meet that challenge head on by investing heavily in a highly automated brewhouse, extensive on-site laboratory and high-end pasteurisation equipment (not to mention a crack brewing team!) to produce a wide range of beer styles to scale to the highest quality.
"We're quite spoilt here," Jon said (above on the right with managing director Paul Bowker). "(We've) invested heavily in the best brewing, processing, and packaging equipment to ensure consistent excellent quality beer.
"In no and low alc, this is particularly important as there is no room for error. There are also a range of quality and food safety considerations quite different from standard beers that need to be considered in the production of these styles.
"From our new brewhouse expansion, automation and capacity expansion in our cold-block, to the investment in the best filling technology, we've got these bases covered, and supported by the best brewing, packaging and quality professionals in the game."
In their search to become "Australia's number one 'better for you' brewer" Roland said Tribe are heavily investing in the research of both global and domestic trends and in testing new ingredients and developing their innovation pipeline accordingly.
"Our task in the development of Wilde Isotonic was to make sure these minerals, electrolytes and vitamins are balanced out the right way," Roland added. "It took our brewers and food scientists almost nine months to find the right balance between a sports drink and a great tasting beer.
"Wilde Guru is crafted the same way we would brew a good pale ale or XPA – just minus the grains and fermentation part of brewing. We use premium hops to dry hop the treated water for several days to get a fruity and zesty hop flavour. It took many trials and attempts to balance the flavours out in a beverage that has no malt backbone.
"Beer in and of itself is a healthy beverage as it contains many important vitamins and minerals. So if you can strip out the alcohol, you're left with all these great nutrients to work with."
---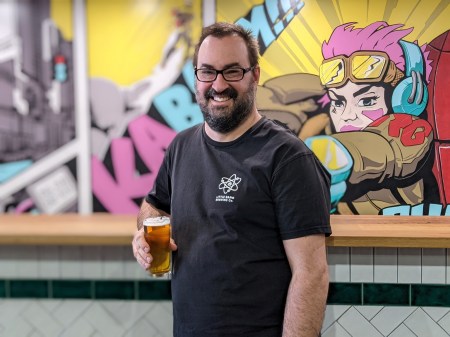 "It seemed like a natural progression and a way for our customers to spend time in our brewery and not feel like they were missing out."

Fil Kemp, Little Bang Brewing
'Another arrow in our quiver'
Adelaide's Little Bang have one of the most diverse drinks repertoires in Australian craft. From the full spectrum of beer styles to wine and spirits and even hard seltzers, the Stepney brewers have a broadchurch appeal few can match.
So, as their new non-alcoholic pale ale Spacer (<0.5% ABV) hits shelves it feels anything but opportunistic.
Founders Fil Kemp and Ryan Davidson, who recently sold Little Bang, had, after all, set it their mission from the outset back in 2014 to create products that appeal to all-comers. But, in the case of Spacer, it came about equally as much from satisfying their customer base as Fil needing something beery to satiate his thirst when he took a year off drinking alcohol in 2021.
He started trying all the non-alc products available and found a few European ones and Coopers' Birell to be "pretty good" but the macro lagers were either too worty or very thin bodied. So, in a case of if you can't join them, beat them, Little Bang set themselves the challenge of making their own and one Fil "would be happy to drink, that would achieve the desired result of a full-bodied, aromatic hoppy beer".
"It really is another arrow in our quiver," Fil told us. "Spacer can be described as a true American pale ale style beer. Plenty of American 'C' hops, a decent amount of bitterness and a body that is robust and makes you feel like you are genuinely drinking a beer.
"Apart from me needing something to drink, (the impetus to brew Spacer) came from the customers in our Tap Room. Our crew were increasingly being asked for a non-alc option from people that were either trying to be more health conscious, were the designated driver or even pregnant so it seemed like a natural progression and a way for our customers to spend time in our brewery and not feel like they were missing out."
Little Bang have described the creation of Spacer as "easily the toughest challenge" they've faced as brewers. But after months of trials, and a significant outlay on some innovative new systems in the brewery, namely a centrifuge and a filter, they're now in a position to not just deliver on their intentions for Spacer but to make this beer category one they can continue to master alongside the myriad of other beverages under their banner.
"I believe we'll continue to see the market mature and for Australian products to be as good as any other beer on the shelf," Fil added. "Hopefully techniques will continue to improve with even less compromise on the finished product. Little Bang will definitely continue to innovate, with plans for new seasonal beer styles to grow our non-alc range."
---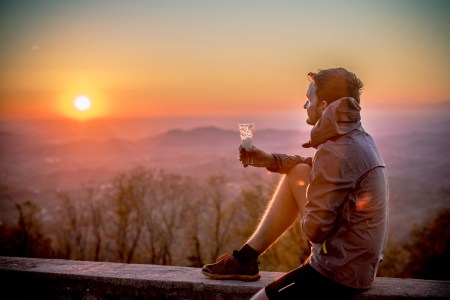 A better future
As we tend to see across the beverages industry, new things like to come on fast, leading to an all-in pile on from producers before the dust settles and there's only so many left standing when before there were many. Clinton at Sobah pointed to the kombucha market as a prime recent example of that and feels what's happening in the non-alcoholic beer sector currently is playing out true to that same formula.
He expects the market to grow but feels there may be a few less players playing in the category in a few years' time.
"We've always run our own game in doing what we do. We've separated ourselves from any potential competition in that we don't have to worry too much about the 50 other pale ales that are out there because doing that hasn't been our space.
"But if that is your space then you're going to need a really strong story. If you don't have a strong story, or a purpose, or a reason for existing – if you're starting it for the sake of it, you're going to struggle in this space."
Just like Sobah and Little Bang, all of the other producers we spoke with said they were committed to sticking with and helping to grow the no and low beer category even though it currently only makes up about one per cent of total beer production in Australia.
Paul at Holgate said he can only see it "getting bigger". Paul at Brick Lane said he didn't see a reason "why the market for no and low can't grow to 10 per cent over the coming years". Jon at Brick Lane had the view "that the category still has a long way to grow, as consumers and producers both experiment with more of the very diverse styles, flavours, and occasions that no-low beer unlocks". Roland at Tribe said "we believe we're headed for immense growth in this category, including greater demand for consumers for accessibility with things like non-alcoholic or gluten free beers being put on tap".
Personally, I'm in total agreement. In my tiny corner of the world I'm astounded at the impact non-alcoholic and other "better for you" beverages are having. Just a few years ago anything on the market within the category was barely a consideration for anyone with even a smidgen of discerning taste. But now the senses can be sufficiently satiated as these beverages display next to all the hallmarks one would expect from their alcoholic namesakes.
When you combine the skill of our world class producers – who will continue to be at the forefront of new developments and techniques – with the ensuing tide of more mindful drinking habits, the beers of tomorrow will actually be better for you. You'd better get used to it.
This feature appears in the Winter 2022 edition of Beer & Brewer magazine. Head here to subscribe to our quarterly magazine.