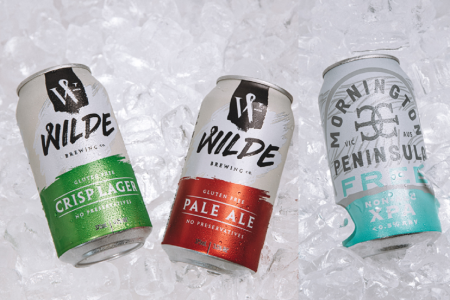 With an expectation the shift towards healthier drinks choices will continue Tribe Breweries are repositioning their gluten free beer brand Wilde into the broader "better for you" category and are strengthening their Mornington Peninsula Brewery's non-alcoholic presence.
After acquiring Wilde in 2018, Tribe will transform the previously gluten free only beer brand into one that plays in the mindful drinking space as well with new releases that are lower in alcohol, calories and carbohydrates. The reimagining of the Wilde brand has also included the eschewing of bottles for their Crisp Lager and Pale Ale for new-look cans.
One of Wilde's soon-to-be-released new products will be a style that is as yet unavailable in Australia while Beer & Brewer understands an expanded range will eventually include a non-alcoholic gluten free beer.
That latter move will be one Tribe are well-placed to make with Wilde after their November 2020 released Mornington Peninsula Free non-alcoholic pale ale has gone on to become the brewery's second highest selling product behind their 4.7% ABV Pale Ale.
To ride that success Mornington Peninsula, which Tribe also acquired in 2018, have now released the second in their Free line-up – an XPA whose arrival also marks the unveiling of the brewery's new look cans across its entire range after being predominantly black in colour for much of the past decade.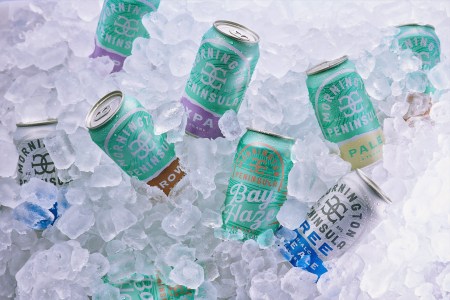 Head of innovation at Tribe Breweries Roland Thiemann said the shift towards more mindful drinking and "better for you" products will continue – not least among the craft beer brands under his watch.
"These trends are here to stay. Low and no alcohol beer is certainly not going away and it's proving to be far from a fad," Roland told Beer & Brewer.
"We're seeing new brands seemingly popping up every week and we're also experiencing it on our partner brewing side of the (Tribe) business – where we're getting new requests from brands that want these better for you styles.
"Australia is ready for more mindful consumption of alcohol. COVID has perhaps accelerated this trend… where people want to mix it up more than they used to – in terms of having a non-alcoholic beer after a few alcoholic ones or choosing to drink non-alcoholics to give themselves some days off from drinking."
In regards to Wilde, Roland said it would continue to have a very strong offer for those with Coeliacs Disease but that the brand enabled Tribe to springboard new products to market.
"This will include a new drink that is completely new to Australia. No one's making it (here). No one's importing it. It will be an all-new category."
In our upcoming Winter edition of Beer & Brewer magazine we'll be taking a broad look at the better for you category and how breweries are nailing the brief of filling market demand with excellent healthier drinks options. We'll also take stock of the shifting demographics that are causing these new markets to open up.