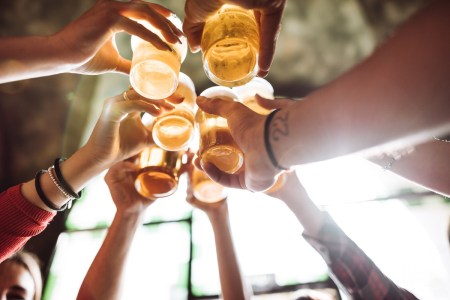 Australian equity crowd sourced funding (CSF) platform Birchal has announced the 2021-22 financial year was the biggest for its industry yet, with an 82 per cent increase in funding volumes which were heavily fuelled by craft breweries.
Despite the ongoing economic volatility brought about by the likes of COVID-19 and geopolitical tensions, the industry continues to have willing investors with 98 successful CSF offers completed in the period which raised $86 million from over 43,000 investments.
The food and beverage sector was the most invested industry in the financial year, with 33 successful CSF offers raising a total of $29.5 million. Beer and alcohol-related businesses accounted for over half of that amount with 12 campaigns, including Black Hops ($2.2M), Spinifex ($2M), DrinkWest ($2M), Akasha ($1.7M), Bridge Road ($1.5M) and Sobah Beverages ($1M) garnering a combined figure of $15 million.
The news of the growth comes as Dainton Beer recently announced it was going down the CSF route again as it seeks new investors "to be the most respected and recognised craft beer brand in Australia". The Carrum Downs brewery were among the first to access capital via equity crowd funding in Australia when in 2019 it raised $250,000 in three days.
Last week fellow Melbourne brewery 3 Ravens announced it was launching its own CSF campaign while the fledgling Brisbane-based Future Magic Brewing said it was looking to the public to help realise its plans of opening a taproom and brewery.
In a statement Birchal's managing director Matt Vitale said: "Australia's CSF industry continues to grow from strength-to-strength, with over $185m raised across over 240 successful offers since the regime began back in 2018. In the last couple of years, we've achieved truly accelerated growth, as more and more businesses and investors become aware of the CSF regime.
"Birchal, and the CSF industry have emerged from the COVID-19 pandemic as a strong partner to forward-thinking businesses, with the support of thousands of forward-thinking investors, facilitating capital at times when others could not."