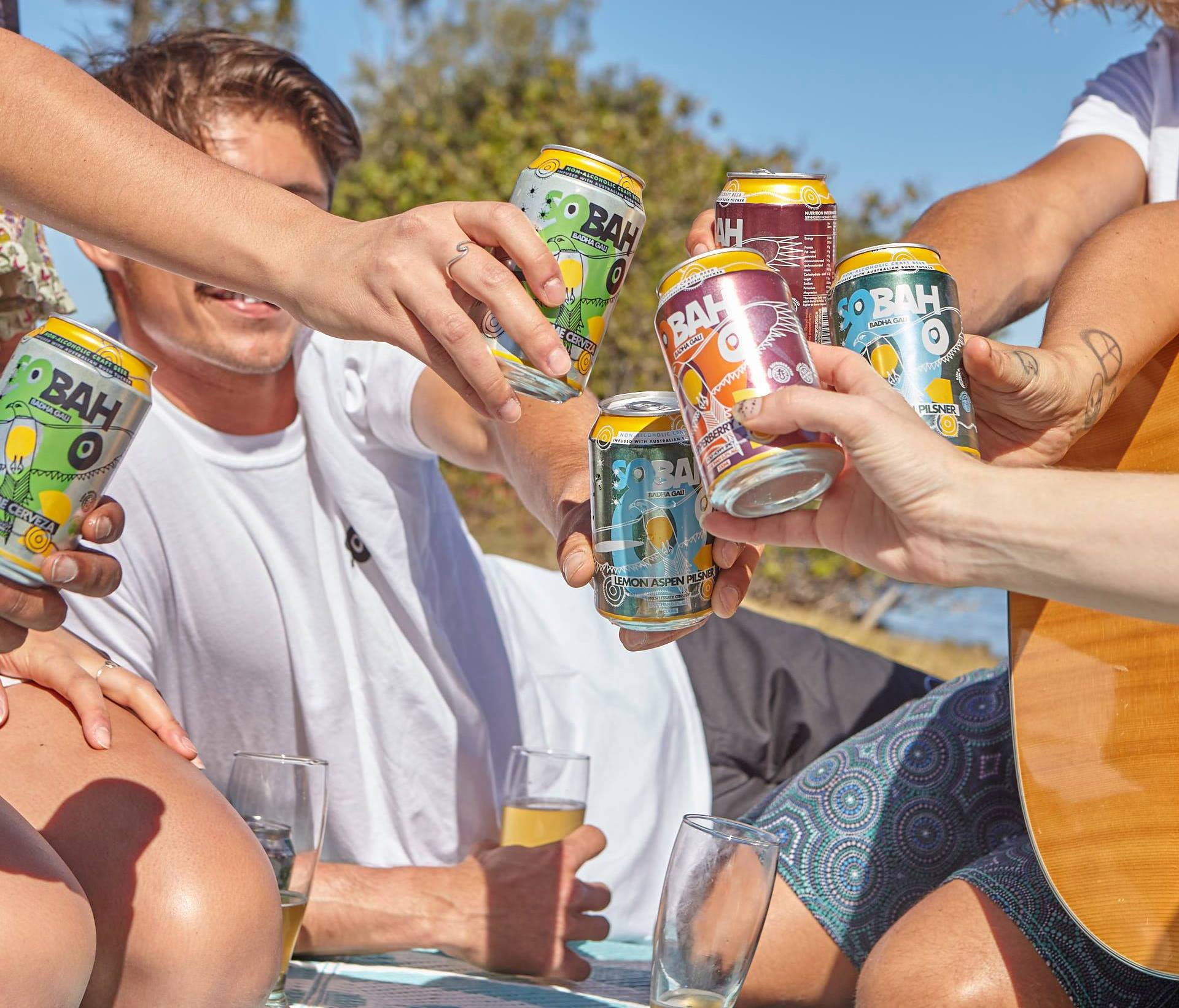 Sobah have hit their $1 million dollar crowd funding target in less than two weeks as 569 investors backed them and their plans to build Australia's first brewery dedicated to non-alcoholic craft beer.
Founded in 2017 by partners Clinton Schultz and Lozen McDiarmid-Schultz (pictured below), Sobah plan to use the funds to purchase and install a 25-hectolitre brewhouse and for the internal fit-out of a property at 314 Burleigh Connection Road in Burleigh Heads where they will brew their small and medium scale releases whilst continuing to contract out their high volume beers with Tribe Breweries. At what will be known as Sobah HQ, they also plan to establish a "brew cafe" and a hub for showcasing Aboriginal and Torres Strait Islander food, culture and more. It's slated to open around the middle of next year.
Speaking to Beer & Brewer, Clinton said he was "overwhelmed" with the support the company – and its underlying principles – had received throughout the crowd funding campaign.
"It's been amazing to see how much faith people have shown in what we do as a company in terms of the products we make but also in terms of our vision and what we're trying to achieve with our social responsibilities.
"That's the most gratifying thing. Products are products and anybody can go out and develop them and do some great branding and all that sort of stuff. But the amount of people that have contacted us to say they were investing because they believe in the purpose behind what we're doing – that's the most rewarding."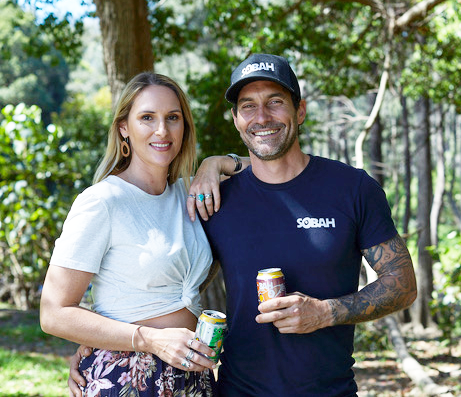 Aboriginal-led and family-owned, Sobah have been at the forefront of the mindful consumption conversation in Australia while showcasing native ingredients across their range of beers and championing indigenous culture and awareness as a central tenet of the company's make-up. It's helped Sobah to be retailing with 700 vendors nationwide, including select Dan Murphy's liquor stores and Coles supermarkets and a range of off-premise venues. They have already begun exporting to New Zealand with channels set to open up in Singapore and Hong Kong while interest out of the US "was strong".
Clinton said the plan now was to continue to grow as a company – from an estimated value of $10 million (as stated in their crowd fund offer document) "to a $100 million enterprise without losing any of the purpose that's behind the brand".
"That is going to require big stake investment and management at some stage. My vision has always been for a massive First Nations conglomerate to become custodians of (Sobah) and that's what I'm always going to chase.
"But in saying that, if one of the big players turned around and said 'Clinton, we'll give you x amount for 20 per cent of this business knowing that we can drive it to exponential growth', well that's going to be appealing as well.
"I absolutely understand, that to have the best opportunity to achieve what we want to achieve as a company in terms of our social responsibilities, is to make it as big as possible."
Come December 1, keep an eye out for the Summer 2021/22 edition of Beer & Brewer where we'll be taking a look at where the no and low alcohol craft beer category is at (and where it's heading) after a year and more of extraordinary growth with representatives from Heaps Normal, Brick Lane, Sobah, Bridge Road and UpFlow. Subscribe now so you don't miss your copy.