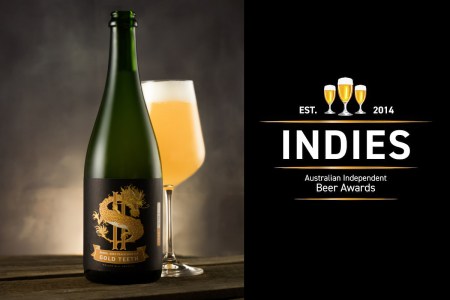 You'd have thought Dollar Bill Brewing had had enough excitement for one year.
But fresh from the highs of winning their second Australian International Beer Awards (AIBA) Champion Beer trophy in three years, and the satisfaction of finally brewing their own beer on their own kit, the Ed and Fiona Nolle-run outfit from the tiny Ballarat locality of Invermay have once again shined brightest at one of this country's premier beer awards.
They can now add Champion Australian Independent Beer to their growing list of accolades after their barrel aged peach sour Gold Teeth (2023) was judged the standout from 1,348 entries at this year's Independent Beer Awards (The Indies). It had earlier claimed the Champion Sour, Fruit and Funk trophy at the presentation event on the Gold Coast which was also notable for 229 beers being awarded gold medals and that 85 per cent of all entries received a medal (compared to 76 per cent in 2022).
Gold Teeth's big win wasn't its first rodeo either after the 2021 vintage claimed Dollar Bill's inaugural AIBA Champion Australian Beer trophy in that same year before their Candy Paint cherry sour repeated the feat this year. In the upcoming spring edition of Beer & Brewer magazine, the tasting panel claim the 2023 iteration of Gold Teeth is an "elevated experience worth experiencing".
Dollar Bill's run of success (they also won The Indies' Champion Mixed Culture Beer back in 2019 for their Learning to Breathe barrel aged golden sour) follows a tiring battle with the City of Ballarat Council to establish their own cellar door. They finally won that fight last year and were recently able to christen their new brewhouse with members of the Garage Project team (pictured below). Some say struggle makes you stronger, and that's clearly the case for Dollar Bill.
*Image of Gold Teeth above courtesy of Beers 2 Review.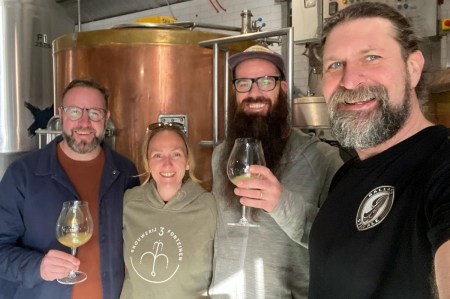 Elsewhere, Indies' wins came to both those accustomed to competition success and breweries new to the winner's circle.
Chief among those adding to their already congested trophy cabinets was, you guessed it, the Sunshine Coast's Moffat Beach Brewing who claimed two individual beer trophies – Traditional Pale Ale (Passenger) and Reduced Alcohol (Social Jam) – on their way to being crowned back-to-back Champion Australian Independent Medium Brewery and Champion Queensland Brewery. It was also a successive win for Social Jam in the no and low alcohol category.
They're just the latest achievements in a golden run for the Matt and Sharynne Wilson-founded brewery who are also the reigning AIBA and Royal Queensland champion brewery in their size class.
Champion Large Brewery went to Melbourne's Brick Lane Brewing who also took home their state trophy, while the Gold Coast hinterland's Madocke Beer Brewing Co were named Champion Small Brewery after their break-out success at The Indies last year when the Belgian-style beer makers' Blonde won the trophy for Champion European Style Ale.
Following UpFlow's win in the same category last year, fellow non-alcoholic beer brand Heaps Normal claimed the Champion Contract Brewer trophy alongside taking home the Champion Non-Alcohol award for their Half Day Hazy that was added to their core range late last year.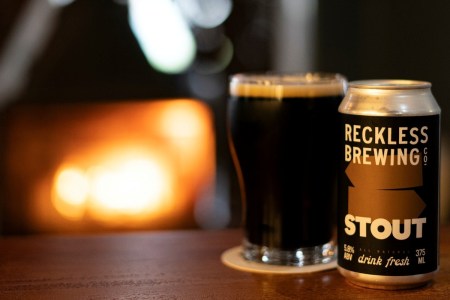 In the ultimate early first birthday present since establishing their brewpub in Bathurst, Reckless Brewing's hoppy Stout won Champion Porter/Stout and follows the success of their XPA at this year's AIBA when it won Best Australian Style Pale Ale.
After winning AIBA gold in 2022 for their Crispy Boi Lager and Uncle Damo's Oaths Oatmeal Stout, the south coast of NSW's Dangerous Ales won their first major trophy by taking out the Champion Juicy-Hazy India Pale Ale category with the Fightin' With Lightnin' Thiolized Hazy IPA.
Twenty two gold medals – the most of any category – were awarded in the Specialty category which was ultimately won by dedicated gluten free brewery TWØBAYS Brewing's Session Ale.
Adding to Queensland's haul of five Champion Class trophies was Aether Brewing who won both the Champion Juicy-Hazy Pale Ale (All Australian Pale Ale) and Champion Modern India Pale Ale (IPA) categories. NSW also claimed five Champion Class trophies, closely followed by Victoria with four, South Australia two and WA one.
And it was another Indies to remember for the team at Adelaide's The Wheaty Brewing Corp who won Champion Modern Lager with Fortune and Champion South Australia Brewery after they won the 2022 Champion Small Brewery trophy and co-founder Jade Flavell won the peer nominated Service to the Industry award at last year's event.
The Lifetime Achievement Award went to John Stallwood who founded pioneering Nail Brewing almost 25 years ago while the peer nominated awards went to Bright Brewing's Evin Craney (Young Gun of the Year), Carywn Cellars' Ben Carwyn (True Indie Supporter) and Pink Boots Society of Australia president Tiffany Waldron (Service to the Industry).
In a statement, head judge Justin Fox said the 65-strong panel of judges were "blown away" by the quality of beers entered.
"This medal tally demonstrates that the standard of independent beer poured in tap rooms, and packaged in fridges across Australia, is of an exceptional quality. Brewers are delivering beers that are absent of major technical faults and reflective of the promised style, allowing consumers to repeatedly enjoy their engagement with independent beer," he said.
The awards are presented by the Independent Brewers Association and their chair Richard Watkins added: "Both the number of entries and medals should be celebrated given some of the challenging circumstances currently facing the industry. What a way to kick the bad times to the curb!"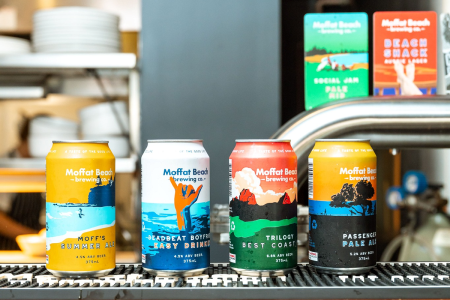 CHAMPION TROPHIES
Champion Australian Independent Beer – Presented by Konvoy
Dollar Bill – Gold Teeth
Champion Australian Independent Large Brewery – Presented by Orora Beverages
Brick Lane Brewing Co.
Champion Australian Independent Medium Brewery – Presented by Cryer Malt
Moffat Beach Brewing Co.
Champion Australian Independent Small Brewery – Presented by Gladfield Malt
Madocke Beer Brewing Co.
Champion Australian Independent Contract Brewer – Presented by Rallings Label Specialists
Heaps Normal
Champion Modern Pale Ale – Presented by Yakima Chief Hops
Moon Dog Craft Brewery – Old Mate
Champion Traditional Pale Ale – Presented by Mettler-Toledo
Moffat Beach Brewing Co. – Passenger Pale Ale
Champion Amber-Dark Ale – Presented by LOUD
Boston Brewing Co. – Devilslide Red IPA
Champion Porter/ Stout – Presented by CHILL
Reckless Brewing Co. – Stout
Champion Juicy-Hazy Pale Ale – Presented by Athena Quality
Aether Brewing – All Australian Pale Ale
Champion Juicy-Hazy India Pale Ale – Presented by the American Brewers Association
Dangerous Ales – Fightin With Lightin Thiolized Hazy IPA
Champion Specialty Beer – Presented by Roxset Health & Safety Flooring
TWØBAYS Brewing – Session Ale
Champion Traditional Lager – Presented by Keg ID
Mismatch Brewing Co. – Lager
Champion Modern Lager – Presented by Barrett Burston Malting
The Wheaty Brewing Corp – Fortune
Champion Modern India Pale Ale – Presented by Hop Products Australia
Aether Brewing – IPA
Champion Traditional India Pale Ale – Presented by Coles Liquor
Seven Mile Brewing – West Coast IPA
Champion European-Style Ale – Presented by Blackhearts & Sparrows
Felons Brewing Co. – Belgian Tripel
Champion British-Style Ale – Presented by CFT Group
Merino Brewery – ESB
Champion Non-Alcohol – Presented by By George Legal
Heaps Normal – Half Day Hazy
Champion Reduced Alcohol – Presented by Presented by Lallemand Brewing
Moffat Beach Brewing Co. – Social Jam Pale Mid
Champion Strong, Wood + Barrel-Aged – Presented by Midland Insurance
Hawkers – Bourbon Barrel Aged Barley Wine 2022
Champion Sour, Fruit + Funk – Presented by The Berry Man
Dollar Bill – Gold Teeth
STATE & TERRITORY CHAMPIONS
Champion Western Australia Brewery – Presented by the Department of Primary Industries & Regional Development WA
Black Brewing Co.
Champion ACT & Northern Territory Brewery – Presented by MH Training
BentSpoke Brewing Co.
Champion NSW Brewery – Presented by NSW Government
Philter Brewing
Champion South Australia Brewery – Presented by Tributum Law
Wheaty Brewing Corps
Champion Tasmania Brewery – Presented by the IBA
Moo Brew
Champion Victoria Brewery – Presented by the Victorian Drinks Alliance
Brick Lane Brewing Co.
Champion Queensland Brewery – Presented by Queensland Government
Moffat Beach Brewing Co.
PEER NOMINATED AWARDS
Lifetime Achievement Award – Presented by Brews News
John Stallwood
Young Gun on the Year – Presented by The Crafty Pint
Evin Craney, Bright Brewery
True Indie Supporter – Presented by Thirsty Merchants
Ben Carwyn, Carwyn Cellars
Service to the Industry – Presented by the IBA
Tiffany Waldron, Pink Boots