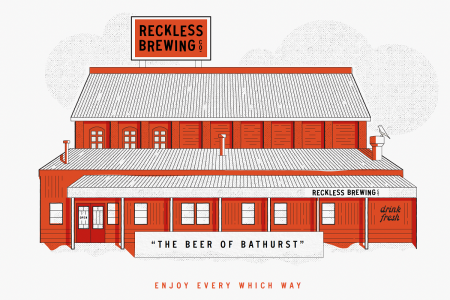 Planned opening dates for new breweries rarely go to plan but a September 1 launch announced over seven months ago has been met by Reckless Brewing as they ready to become the only craft brewery based in the country NSW town of Bathurst.
As they wait for their shiny new stainless to dot down any day now, Reckless will be able to celebrate their third birthday as planned in their own digs – and be opportunistically open for the Father's Day weekend – when they do a soft launch of their taproom next Thursday (September 1).
Located in the old Crago Mill – a heritage listed ex-flour mill next to Bathurst Rail Museum – Reckless' venue's opening hours for next weekend are:
Thursday (September 1) 4pm – 9pm
Friday (September 2) 12pm – 10pm
Saturday (September 3) 12pm – 10pm
Sunday (September 4) 12pm – 9pm (lunch is booked out but they have plenty of room for walk-ins)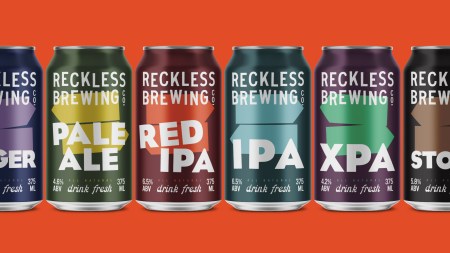 To coincide with swinging the doors open, Reckless recently announced a brand refresh with a revised logo and new-look, fully printed cans.
In a statement Reckless said: "A refreshed logo acknowledges our past while pointing to our Bathurst-driven future. Our old canine friend can still be found on all our cans, taking you through each beer's tasting notes, and new merch is going to look extra-good too.
"We've kept the colours you know and love for our key beers and amped up the premium feel but – most importantly – these are the same great beers, made to the same exacting standards you've come to expect: as fresh, great-tasting and fun as ever."