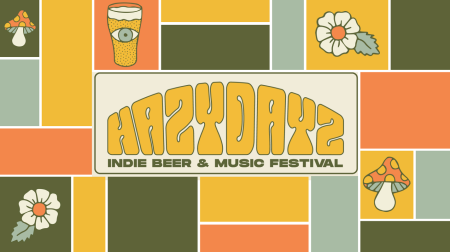 The independent beer and music festival Hazy Dayz has been cancelled with the event organisers citing poor ticket sales as a key reason why.
Set to be held at Lismore Showgrounds in northern NSW on September 16 and featuring "more than 20 independent breweries" and live music from the likes of The Beautiful Girls, the inaugural event was to be collaboratively staged by local pub The Sherwood Hotel, Newcastle brewery Good Folk Brewing and Lismore bottleshop Curious Craft. The organisers had hoped to see Hazy Dayz become an annual event in an area still feeling the economic after-effects following record breaking floods that caused devastation to infrastructure, homes and businesses.
But less than a month out the organisers released a statement saying it "wasn't viable for the show to go ahead".
"This was a very difficult decision for us, and we know that there will be a lot of disappointed people affected by this choice," organiser and Sherwood Hotel owner John Elsley said. "While there was plenty of interest in the event, and an amazing line up of vendors and performers booked, ultimately it just wasn't viable for the show to go ahead."
The statement also cited rising event costs and delays in getting site approval from Crown Land as contributing to their decision.
Mr Elsley added: "We really appreciate those that got behind the us, and we know there were a lot of people doing their best to help make the event work. We are going to take the hit and call it now, as proceeding with limited tickets sold wouldn't be fair on the bands and stallholders who were going to be travelling a long way to take part. We'll work with those we can to minimise impact on them."
The statement said there will be full refunds for all ticket purchasers and stallholders, and that refunds would occur through the event website.