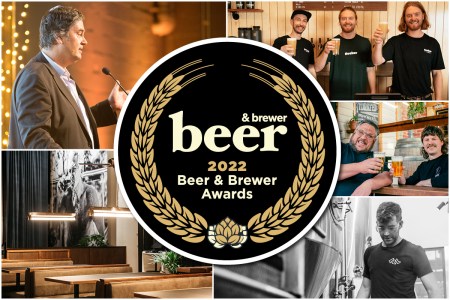 It's a pleasure to be back recognising and acknowledging achievement in the Australian beer and brewing industry after what has been another challenging year but also one full of lots to be cheerful about too.
The lingering effects of Covid, coupled with rising prices, floodwaters and ensuing stress levels have all impacted the industry heavily, but time and again the Australian beer world has stood up and continues to raise its own high standards – as all our winners this year attest to.
This year, as well as from our panel of judges (see below), votes were also taken from the general public across all the categories and we were inundated with nominations from all corners of the country. Whilst there can only be one winner, what we can say, after such a massive reaction to our public voting poll, is that there are beer and brewing champions to be found everywhere. We raise our glass to each and every one of them for making this such a rich and rewarding community and one that is truly world class.
These awards feature in the Summer 2022/23 edition of Beer & Brewer. Head here to discover all of our great subscription offers.
The 2022 Beer & Brewer Awards winners
Lifetime Achievement: David Cryer
After calling time this year on a monumental career, full of service to and support of the Australasian beer industry, it's fitting that we can bookend David's 2022 by bestowing our Lifetime Achievement Award on him – the title he was also presented with at last year's Independent Beer Awards. Read our Awards feature on David here.
Brewer of the Year: Ashur Hall, Stomping Ground Brewing Co.
On the back of a torrid period navigating Covid-19 within a business heavily exposed to the restrictions placed on hospitality venues, Stomping Ground's beers have tasted sustained success throughout. A cornerstone of that has been their head brewer since foundation. Read our Awards feature on Ashur here.
New Brewing Company of the Year: Seeker Brewing
Since opening their doors in the Wollongong suburb of Unanderra in March this year, Seeker have hit the ground running with repeat success at 2022's two major domestic competitions and a brand aesthetic and taproom experience that has resonated with their local community. Read our Awards feature on Seeker Brewing here.
Beer Venue of the Year: Carwyn Cellars
In a year where they've kept on doing what they do best despite experiencing "easily the toughest" economic conditions in their history, the Thornbury institution is the well overdue winner of our Beer Venue of the Year award. Read our Awards feature on Carwyn Cellars here.
Brewpub of the Year: The Bob Hawke Beer & Leisure Centre
We're not the first, and no doubt we won't be the last, to recognise what Hawke's Brewing have delivered with their immersive Marrickville taproom that opened back in March this year. As one of our judges said: "It's raised the bar for taprooms with a complete vision in aesthetic that skates very close to the kitsch line without crossing it. Prawn toast is a bonus!". Read our Awards feature on the Leisure Centre here.
Thank you to all of our judges and to those in the general public too that took the time to vote in this year's awards.
The 2022 Judging Panel
Adam Carswell: Hotel proprietor & writer
Andy Scade: President, WA Brewers Association & head brewer, Bevy Brewing
Briony Liebich: Sensory analyst, Flavour Logic
Chris Kelly: Founder & general manager, East Coast Canning
Grace Irwin: Marketing manager, Hop Products Australia
Jake Brandish: Editor, HomeBrewer
Jakkii Musgrave: Writer
Jessie Jungalwalla: Founder, Craft Instinct
Jono Outred: Writer, Making Gravy Media
Justin Fox: Bespoke Brewing Solutions
Kirrily Waldhorn: The Beer Diva
Kylie Lethbridge: CEO, IBA
Michael Capaldo: National sales manager, Hop Products Australia
Nick Becker: Australian manager, Konvoy
Phil Meddings: Joint CEO, Bintani
Richard Adamson: Ex-chair, IBA & co-founder, Young Henrys
Steph Howard: National sales manager, Cryer Malt
Steve Hopkins: General manager ANZ, Kegstar
Tiffany Waldron: President, Pink Boots Society Australia
Tina Panoutsos: Beer Knowledge & Education, CUB
Tom Pigott: Co-host, Pixels & Pints podcast
---