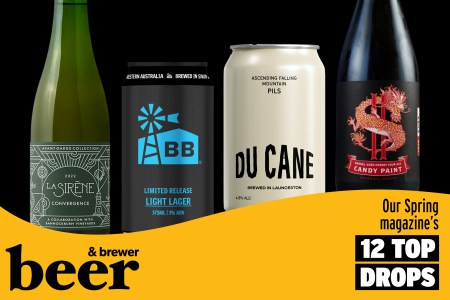 Australia has had a long and rich history of lower alcohol beers hitting the mark when once a full-strength only could.
Think Little Creatures' Rogers', CBCo's Small Ale, Balter's Captain Sensible and Moffat Beach's Social Jam as just some that adorn the walls of the Australian mid-strength hall of fame. And that proud brewing record continues to be built on as more and more breweries offer sessionable options across the style spectrum to a public that are singing out for them.
So, going on that, we thought, as we emerge out of winter's dark beer territory and into spring, that it was a good time to take a snapshot of what local breweries are doing in this space as our overarching focus for our current issue's tasting. And we're glad we did as we discovered, amongst the 116 releases tasted and reviewed by our expert panel in the spring magazine, that those seeking lower alcohol craft options are extremely well catered for.
And we're not just talking mid-strength pales and the like either, but we go from a 3% mixed ferment wild ale all the way down to a non-alc breakfast stout to showcase what local breweries are adding to their arsenals.
But knowing such beers aren't necessarily everyone's thing, we also sampled a wide array of other styles too – including Dollar Bill Brewing's reigning AIBA and Indie champion beers Candy Paint and Gold Teeth.
You can read all 116 reviews by picking up a copy of the spring magazine in home brew shops and newsagents or by grabbing a back issue here.
But as we do after each issue goes to print we publish online the dozen standout releases from our tasting section that our panellists singled out. These are those outstanding beers:

La Sirène Convergence (2022)
Mixed Ferment Wild Ale 3.0%
A now annual collaboration with Bannockburn Vineyards, this 2022 brew was 100% barrel-fermented on Chardonnay lees resulting in an exceptional wild ale. Complex aromas of lemon and lime peel, pink peppercorns, dill, bread dough and mild farmyard funk showcase the vinous microflora. There's a lovely soft sourness – like a lemon tart – with a pleasant dry and long finish. Enjoy like you would a low alcohol sparkling wine. We also reviewed La Sirène's Saisonette in the spring issue and it duly ranked among our list of 20 beers highly recommended by the panel.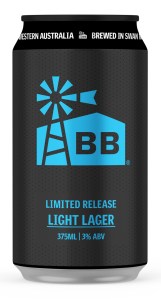 Bailey Brewing Light Lager
Lower alcohol Lager 3.0%
Low-carb and low alcohol will be a drawcard for many when it comes to this, but importantly it isn't a beer low in flavour. Perfectly equipped to satisfy anyone with a craving for lager, this interpretation is exceptionally clean with stunning brightness and medium carbonation. Sweet, bready malt characters are a focal point while bitterness is just so alongside noble hop characters and a clean yeast profile that has this beer teetering between Euro and Aussie lager territory. We also gave Bailey Brewing's Stout a go this issue and it also got amongst those beers highly recommended by the panel.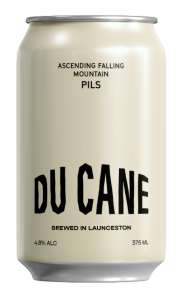 Du Cane Brewing Ascending Falling Mountain
Pilsner 4.8%
A well-executed German-style delight, it's straw-like in colour with a creamy white head as light herbs and sweet malt aromas entice you to take a sip. On the palate an array of hay, spice and floral notes complement a medium hop bitterness. Clean, crisp and well attenuated, it leaves a lingering bitterness in the aftertaste and with a light body and high carbonation, this Pils showcases German malts and hops at their best. This was the first time we road rested beers out of Launceston's new-comer brewery and it was a battle to choose which beer (or beers) would rank among the panel's very best. Their Rendezvous at Pelion Gap IPA joined the list of our panel's highly recommended while their Hut to Hut Walk Pale Ale and Mountain to Mountain Oatmeal Stout were both excellent.

Dollar Bill Brewing Candy Paint (2023)
BA Cherry Sour 6.8%
An incredible beer which makes you want to return to its well over and over again. Strawberry red in colour with a slight haze, the on point carbonation almost ensures the pink blush head returns as quickly as it dissipates. Fresh sweet cherry and Brett aromas are quickly joined by pomegranate and spiced orange to create a fantastic bouquet while those cherry sweets continue onto the palate and are perfectly balanced by a drying sharpness. A subtle but definitely apparent phenolic, smoky Brett profile helps round edges and makes the sour lolly profile more and more appealing. As well as this AIBA champion beer, we got our hands on the Indie winning Gold Teeth too and found it "an elevated experience worth experiencing" as it made the panel's highly recommended selection.
Cupitt's Estate Nebbiolo Co Ferment (2023)
Nebbiolo Co-ferment 5.7%
Coloured a stunning rose with a beautiful white lasting head and slight haze, it brings a complex but balanced nose where bright cherry leads and delicate floral/fruit esters mingle behind a rosé-like vinous note. Similar characteristics carry over to the palate where sumptuous cherry pops while delicate fruit esters and light Belgian banana character complement dry Nebbiolo wine notes before finishing with a fitting acidity. We'd love to see a touch more Belgian yeast character but that doesn't detract from what is a great beer. Also in the spring magazine, Cupitt's "beautiful to look at and even better to drink" Dark Lager was highly recommended while their BA Imperial Stout was a delight.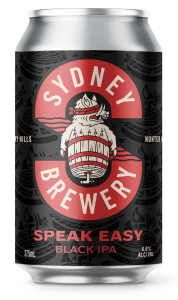 Sydney Brewery Speak Easy
Black IPA 6.0%
We love a classic Black IPA and this one delivers with bold American hop notes, a balanced bitterness and good visual characteristics. Opaque black with a brown head and lasting foam, bold grapefruit, orange and pine hop aromas lead with roasty espresso malt notes. Those notes crossover in flavour where the only flaw is a low acrid and ashy malt character to the roastedness which leaves a slight harshness. Hop bitterness is assertive but balancing. Meanwhile, two Sydney Brewery limited releases – the South East Ale summer ale and the Wanderer pale ale – came highly recommended by the panel.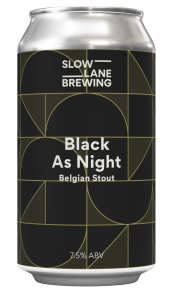 Slow Lane Brewing Black as Night
Belgian Stout 7.5%
A nice twist on a traditional style, this has a lot to offer as black as night suitably describes the colour that sits below a dense tan foam. Upfront Belgian yeast notes of esters, spice/phenolic are rounded out by raisin and caramel notes that are all wrapped up in a backdrop of delicate roasted malts. The palate is smooth upfront with a slight lingering dryness and a hint of acidity. Rich, full flavoured and complex, this is certainly a beer to savour. As is the case whenever Slow Lane beers are submitted to our tastings, it was yet again a challenge to choose which of theirs deserved elevation above the others. The farmhouse ale below was another major standout but their Hop Detective Hazy IPA and Ton of Bricks BA Imperial Stout both made the highly recommended list too.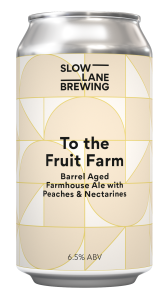 Slow Lane Brewing To the Fruit Farm
BA Farmhouse Ale 6.5%
Opaque hazy and lemony yellow, some dusty sulphur and candied peach aromas mingle with light cheesy funk as peppery phenolics weave in and out with some anise and fennel in pursuit. The sumptuous nectarine and peach flavours swirl and twirl between themselves, largely defying Brett's funky gravitational pull. Months in barrel has softened and rounded mouthfeel but added real depth. Bittering is in harmony with the sweet, sour, funky aspects to deliver an elegant finish to a charming beer. As well as the aforementioned beers listed above, we also reviewed Slow Lane's Refectory Belgian Blonde and Whiter Shade of Ale Belgian Wit.
Aether Brewing Barrel Aged Cherry Sour
BA Fruited Sour 5.8%
Don't go into this looking for subtle, this beer doesn't do subtle. Everything about it is designed to get, and keep, your attention. The bright red colour, the huge cherry aromas, the amazingly Bretty/barnyardy funk, the complex oak from nine months in French wine barrels. THE SOUR! Good Lord, the sour! There's so much to find in this beer. And the more you look, the more it rewards your time and effort. Also in our spring magazine, Aether's Barrel Aged Old Ale came highly recommended while we also reviewed their Sparkling Sour Berliner.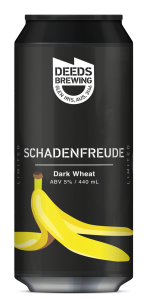 Deeds Brewing Schadenfreude
Dunkelweizen 5.0%
With an enormous fluffy head and jet black appearance, the aroma is traditional and beautiful, reminiscent of bananas and cola, yet not overbearing at all. The body is thin yet pillowy and incredibly easy to drink. The trick of this style is to betray the drinker's senses by throwing them images of dark malt then only presenting them with very subtle roast character – something this beer does to perfection, along with everything else! Deeds are regular placegetters in our panel's top picks list and they didn't disappoint this time round (see below), while the MidWinter Vanilla Porter made the highly recommended list.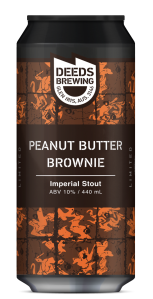 Deeds Brewing Peanut Butter Brownie
Imperial Stout 10.0%
This decadent delight pours a luscious dark brown to black with a tantalising brown head while aroma captivates with huge peanut butter and chocolate notes just like a Reese's Peanut Butter Cup. Flavours of cacao and rich chocolate combine with a warming booze and velvety smoothness as luxurious peanut butter and roasted nutty flavours add deliciousness. Full bodied and sweet, it's a guilty pleasure treat for the senses. As well as those Deeds beers mentioned above, we also reviewed their Zero non-alc pale, Half Time mid-strength pale, Pre Game pale, Lost in Translation Japanese Quad and their Cider too.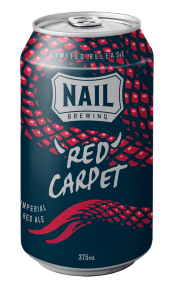 Nail Brewing Red Carpet
Imperial Red Ale 8.4%
Red's limited release big brother pours a deep orange, with magenta highlights and showcases a medium tan head with staying power. Aromas of sweet caramel malt, candy floss and toffee apple entice with fresh and bold stone fruit and citrus hop notes. Full bodied and viscous, sweet caramel and fudge notes are layered with a bucket load of hops to make this a sweet and sticky palate sensation like no other. As well as this delight we welcomed a few more from Nail this tasting where their MVP mid-strength pale came highly recommended while we reviewed their Flaming Lamington chilli coconut chocolate stout and sub-brand Quokka's Export lager.
---
If you're a brewery not receiving our invite email to partake in our tastings but would like to, email us at info@beerandbrewer.com; and if you want to read the spring magazine's 104 other craft reviews, and all the ones to come in future issues, subscribe to Beer & Brewer here.