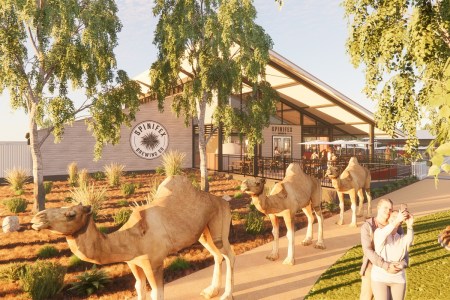 Western Australia's Spinifex Brewing have been given approval to build a brewpub and an adjoining Aboriginal bush foods processing and packaging facility in Broome's Cable Beach with an expected open date of late next year.
The social conscience and charitable brewery had originally planned to use some of the $2 million it raised via an equity crowd fund last year to build a venue in Perth's North Beach area. But according to CEO Adam Barnard the publicity it received during and after that crowd fund – where for a time it was the largest raise of its type in the Australian brewing industry and made all the more remarkable as they were a contract brewing brand with barely a year and a half under their belt – had led to some "big hitter" Broome-based investors coming forward wanting to help back a project in Cable Beach. The North Beach taphouse, which is experiencing delays in the council approvals process ("mainly over carparking") remains part of Spinifex's bullish growth plans.
Whilst the new 400-plus capacity Cable Beach venue will house a Flying Foam-commissioned six hectolitre steam-fired brewkit when open, Spinifex's main 24-hectolitre production facility in Perth's Peel region is, all going to plan, about to fire up. When fully operational Adam said it would see the brand cease contract brewing its native botanical infused range with Cheeky Monkey in Margaret River and bring all of their production and packaging in-house. The CEO also said their plan "is to fill the space that's being exited by Gage Roads/Good Drinks" in the local industry when they, as he expects them to, heavily reduce their partner brewing services.
Adam told Beer & Brewer the company had been through plenty of set-backs since founding on the eve of COVID's first impact, but that the timing was now right to push ahead.
"Since we launched on the 14th of February 2020 (just one month before the national lockdown) we've had plenty of set-backs. But in saying that, we've also had our fair share of great achievements too.
"So to be able to finally announce one of them now, it's a big relief. And the town (of Cable Beach) and the (Broome) Shire are all really excited about it. It will bring a lot of additional investment in to Broome.
"This Cable Beach venue came about through the crowd-funding phase and the exposure it gave us to some big hitter investors in Broome. That's when the negotiations started and that's really only been going on for about year – which is not that bad when you consider the scale of the development."
Adding to Spinifex's good news stories, Adam said their non-alcoholic ginger beer would soon be ranged in all Coles Group outlets in WA and the Northern Territory while they will have a "major announcement to make in the aviation space" in the near future.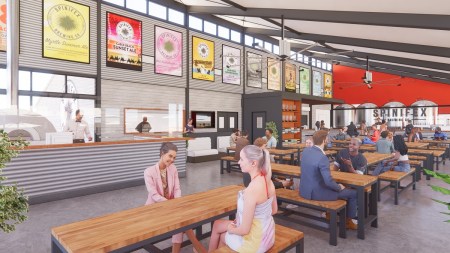 Challenges of the Cable Beach development
Along with the ubiquitous headaches around carparking, that seemingly plague all breweries whether they're in Brookvale or Broome, Adam said an alcohol-related venture in the area came with its own set of unique challenges.
Broome, and the wider Kimberley region, has experienced a long and well documented battle with the negative affects of alcohol on its communities and consecutive governments have looked for ways to minimise the damage.
Adam said the Cable Beach venue, which will also include extensive landscaped areas and large playground, will voluntarily not offer takeaway sales while it will only brew mid-strength and low alcohol beers on site. It would still sell its higher ABV beers over the bar however.
"In terms of our charitable nature, both from the Indigenous supplier side through to the veteran support side, we are a company with a very high degree of social conscience. That is evident in how we market ourselves around using native botanicals and the downstream benefits that has on Aboriginal communities who collect the ingredients.
"So we'll brew mid and low strength beers on site… (and) we took takeaway sales off the table (in the development proposal) straight away because we felt it wasn't what Broome needed socially.
"What we want people to understand is that we're especially building a family friendly venue. It's about spending time with the family and sitting outside watching the footy or rugby on the big screen and taking advantage of our magnificent tropical climate. We've built into this development everything that Broome doesn't have."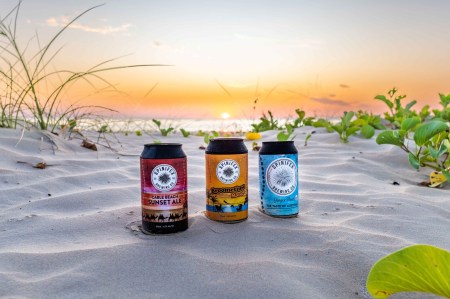 Brewing at Nambeelup
In regards to their plans once the main production facility at Nambeelup in the Peel region starts operating, Adam added: "Cheeky Monkey have been awesome to work with (and) our relationship with them has been exceptional.
"But as well as servicing our needs, we know there is a very big demand for contract brewing in the region, so our aim is to fill the space that's being exited by Gage Roads/Good Drinks. If you look at their financial report, their contract brewing went up (in the last financial year) but (they state) their plans are to (significantly reduce their contract brewing services).
"So we think we can fill that gap initially with the spare capacity we have. We've also got some other big deals in the pipeline for (producing) other beverages and to fill a space there – both in canning and production."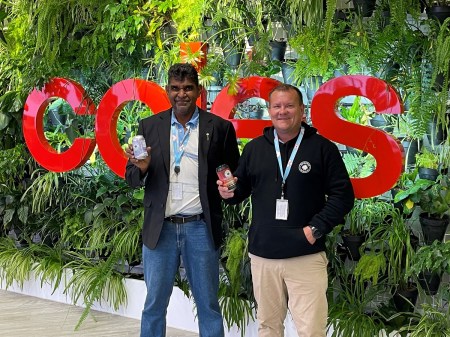 Bush foods packaging facility
Alongside the Geraldton wax, wattle seed and other native botanicals used across their range, gubinge or Kakadu plum is harnessed by Spinifex in their Gubinge (non-alcoholic) Ginger Beer. Fittingly then that coupled under the same roof as the Broome brewpub will be the separately operated gubinge and boab Aboriginal bush foods processing and packaging facility for local Nyul Nyul man and ex-Australian Army Reserve soldier Robert Dann (pictured above with Adam Barnard) and his Bindam Mie enterprise.
Adam said: "Everyone talks about doing things to support Aboriginal bush food (enterprises) but nothing is ever done.
"Up here they've never had a proper facility to process, store, freeze and transport produce – it's all been ad-hoc. So we're providing, for the very first time, the opportunity for Rob to have a facility that meets all the (food safety requirements).
"We're creating a company with a real genuine social conscience and I think that was why we were so successful in our crowd fund. Our aspect of creating employment and opportunity for local Indigenous people is very relevant and it underpins the reasons why I invested in (Spinifex) in the first place.
"There is a clear push to engage with Aboriginal culture, and to bring local Indigenous people into the mainstream story… and I feel (what we're doing) is part of the pathway to changing the dynamic."