Affectionately known at the brewery as Pacific Ale's big brother, Cloud Catcher, Stone & Wood's Pale Ale, is blazing a trail into establishments across the country.
For drinkers who are fans of the Original Pacific Ale, Stone & Wood's Pale Ale provides an obvious step up for the occasion when you're looking for something bolder.
Bigger and fuller than their flagship ale, Cloud Catcher still has those approachable tropical and stone fruit aromas and flavours that are synonymous with these Byron-based brewers, but with a bit more mouthfeel and a firmer bitterness than Pacific Ale.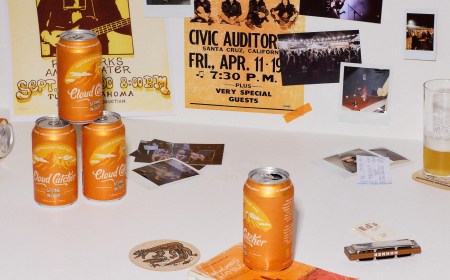 Perfect for that catch up with mates at the pub or around the fire, Stone & Wood's Pale Ale is available now in 330ml bottles and 375ml cans, with an ABV of 5.0%.
Available online at stoneandwood.com.au or in great venues and bottle shops nationwide.
This is a sponsored content piece. To find out more talk to the Beer & Brewer sales manager.