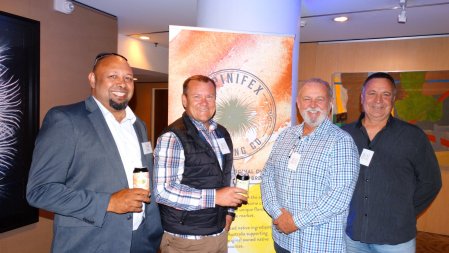 A new, majority Aboriginal-owned brewery in Western Australia has launched its first beers, which are made using indigenous ingredients.
Spinifex Brewing Co has been two years in the planning by its founders – master brewer John Gibbs, managing director Mick Little and communications manager Steve Jansen. Little is an indigenous man of the Noongar people.
The brewery has been set up with three principles in mind – first to support indigenous people and producers across Western Australia, second to support Australian veterans, and third to make beer using native produce from the Western Australian bush.
"It's all part of trying to make a significant social difference as opposed to just making great beer," Gibbs tells Beer & Brewer.
The brewery is currently working with Aboriginal suppliers including Morich Farm and Woolkabunning Kiaka. ​The Spinifex Aboriginal producers supply chain has been established in the South West, Great Southern and Goldfields, with discussions underway with producers in the Kimberley and Mid West.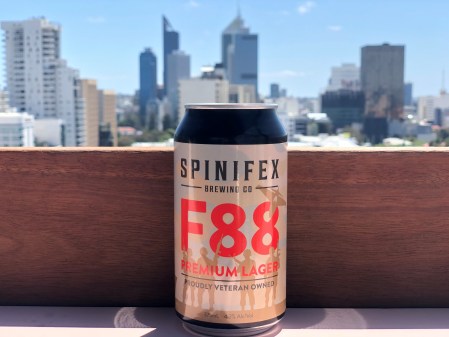 "The products that we have in our range have a unique story and the fact that we are donating 50% of our profits from the F88 Session Ale to a veterans charity – as a veteran that is special to me," Adam Barnard, shareholders and Spinifex's director of sales, told Beer & Brewer. "Being a veteran myself I have seen first-hand some of the hardships that veterans have experienced, particularly in mental health, so some of the charities we're supporting will have the opportunities to have a significant impact on veterans' lives."
Spinifex's beers include a Lemon Myrtle light summer ale, Bush Honey pale ale, Lemon Myrtle ginger beer, Geraldton Wax pale ale, F88 session ale and Roasted Wattle Seeds amber ale made with roasted wattle seeds cured by a nearby Indigenous group in the Bunbury area. The aim is create non-seasonal beers using plants and ingredients that are available all year round – like myrtle and wax flowers.
"I come from a botanical family – my family was a head gardener at one of the major national parks," adds Gibbs. "The things we're looking at, there are lots of different products out there that we're playing with which is wonderful. We work with people we know. I was up in the Pilbura last week talking to the guys. We're trying to find out what's available and in what quantities.
"There are lots of people growing hops and all sorts of stuff everywhere, but there aren't that many plantations of native ingredients, so that's part of our venture. That's why it's taken this long to get started. We're trying to champion the native ingredients.
"At the moment, we've got honey in a beer, which adds lots of lovely floral notes. It's very nice and adds lovely mouthfeel to the beer. We've got a very strong honey here that is far too strong for putting on your toast in flavour, but it's ideal for putting in your beer."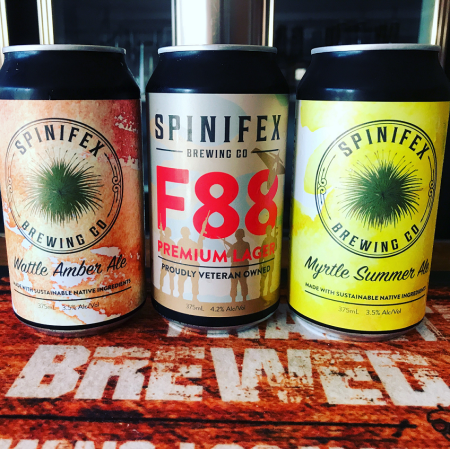 The use of native ingredients has been a major trend within the gin scene for some time, but Gibbs believes that the opportunities for brewers is just as great.
"We've got so many fascinating things here. There are some lovely flavours in the bush."
Spinifex itself is a unique Australian tussock grass found in the country's hot arid regions. Although the brewery is unlikely to use it in any of their beers – "apparently the seed tastes like salt and vinegar chips" says Gibbs – it is a plant with amazing properties that has been used by Aboriginal people in a variety of ways.
"For us, it was indicative of amazing Australia," says Gibbs.