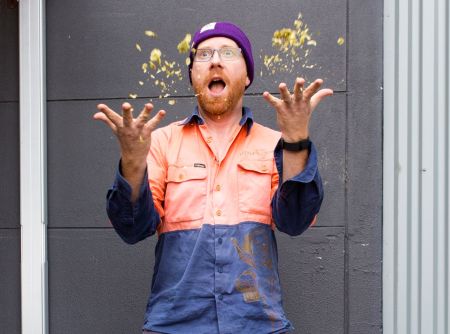 For the second year in a row Little Creatures are running their Little Home Brewers challenge where the winner gets to share their entry with thousands of beer lovers.
Inspired by the COVID-induced renaissance in home brewing last year, the 2021 competition's major prize sees the winner and a mate flown to Fremantle to help brew their beer with the Little Creatures team before it is launched at the brewery's own Oktoberfest Celebration and then on tap at the Perth and Fremantle Beer Festivals.
Last year's inaugural winner was WA's Lily Kerr – a rookie brewer who won with her Grass Head American Pale Ale that showcased lemongrass and ginger.
Little Creatures craft beer ambassador Paul Daley said they want this year's winning Little Home Brewers challenge beer to reimagine what an Australian-inspired Oktoberfest would be if the festival was launched here in 2021.
"The beer should have a link to Bavarian brewing but by no means will it be bound by the (Reinheitsgebot) German purity law," Paul said. "As a Little Home Brewer we are not asking you to adhere to strict traditions but we would like your beer to take on some historical inspiration from the Oktoberfest celebration to create a craft beer that suits a celebration of beer in 2021."
He said the task now presents entrants with a few challenges – namely a skill in brewing classic styles of beer and a creativity in understanding modern brewing techniques and ingredient trends to make it a contemporary interpretation.
"Importantly to remember, the finalists will be selected based on strength of the concept submitted. We know first-hand that a great beer might not be perfect on its first brew. So what will make up a big part of the judging is the strength of the concept behind the beer and the idea behind the style, brewing and ingredients."
To aide in their efforts, Little Creatures are encouraging would-be entrants to tune in to their Masterclasses on May 4 and 11 where their brewers will share their tricks of the trade while being on hand to answer any questions.
Entrants must register their beer in the Little Home Brewers challenge before May 27.