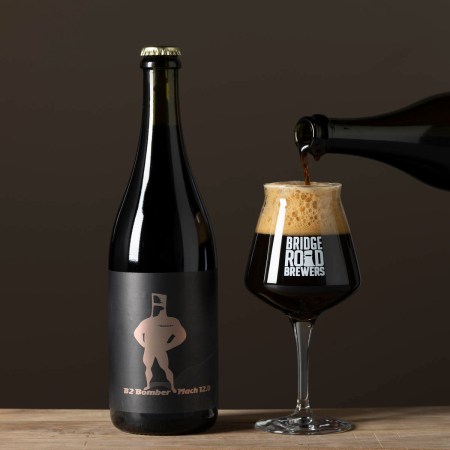 Bridge Road Brewers' birthday beer is back and arrives right on time to toast their 17th year and as investors chip in to their crowd sourced funding campaign.
As one of the earliest adopters of the anniversary beer in the Australian craft industry, Bridge Road's B2 Bomber returns for its 12th iteration this year. The latest 10.1% ABV version sees the Beechworth brewers re-create B2's Imperial Belgian Black IPA base, with the addition of some new world Cryo hops.
Co-founder Ben Kraus said: "Mach 12.0 sees us going all in with our malt bill to build layer upon layer of complexity. We've had some great experience brewing with Cryo hops in the past 12 months and have brought these learnings to this years release, with Sabro Cryo bringing a big tropical fruity punch without the dank.
"An artful balance of the tried and true B2 elements, a slight Belgo aroma covered with lashings of coconut from the Sabro hops and a drying complex finish makes this a beer to savour."
Dubbed the Black Belgian Double Cryo IPA, it comes in a 750ml bottle and is also available in a limited edition pack, which features two bottles of B2, one 330ml Bridge Road branded Rastal Teku glass plus stubby holder, tote bag and gift box.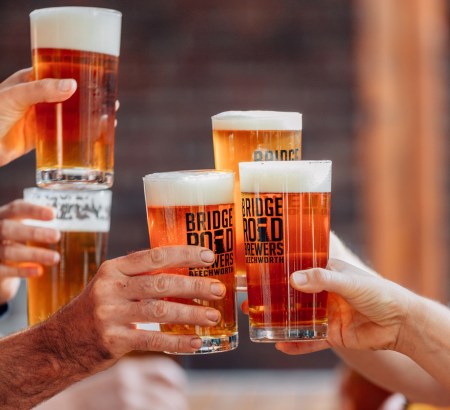 Meanwhile, investment in Bridge Road's crowd sourced funding campaign kicked off earlier this week ahead of it closing on June 30.
In a bid to reach a maximum target of $2.5 million, the campaign had surpassed its minimum goal of $750,000 at the time this article was published. You can view where the raise is at currently here.
Bridge Road have given their entire business a pre raise valuation of $50 million and each new share offered in the crowd fund is worth $1 with a minimum investment of $250.
If successful with raising their maximum target, this is the breakdown of how Bridge Road said it will spend the capital:
East Brunswick brewpub fit-out: $1,200,000
Brew kit upscale: $250,000
Canning line improvements: $365,000
Pasteuriser and in-line carbonation system: $250,000
Environmental investments: $225,000
Shareholder engagement: $30,000
Offer costs (paid to CSF platform host): $180,000
If they fail to reach their maximum target, Bridge Road said they would, depending on the final amount raised, scale back their investment in the likes of the canning line, brewery upgrades and environmental projects to focus the cash resources on the East Brunswick brewpub and the pasteuriser.
In regards to the pasteuriser, and associated in-line carbonation system, Bridge Road see this as a fundamental purchase to achieve their goal of increasing production of their Free Time non-alcoholic pale ale by 200 per cent and securing "wholesale agreements with Coles, Dan Murphys, and service stations across Australia".