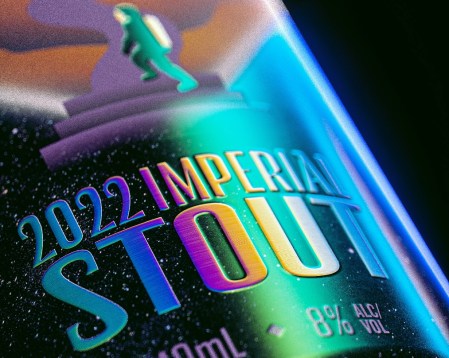 Embrace the darkness with Felons Brewing tonight as they unveil their always anticipated annual Imperial Stout right on the stroke of the Winter Solstice.
The year's longest night will roll in from 7.13pm at their Brisbane brewpub down under the Story Bridge where guests can enjoy an early taste of this year's iteration of the long-running, and multi-award winning, Winter limited release. In the past their Imperial Stout has won the likes of silver at the Indies (2019) and Champion Strong Beer at the 2020 Royal Queensland Food and Wine Show Beer Awards.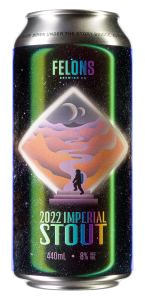 This year Felons have "endeavoured to go bolder than ever before" with a British-style inspired 8.0% ABV Imperial Stout "with a beer as black as the darkest of nights and mouthfeel as smooth as silk". It's limited to just 3,400 440ml cans.
Brewery director Tom Champion said: "Each year our Imperial Stout is a culmination of our head brewer's determination to make a rich, hedonistic brew that takes your palate to dark, yet luxuriant places.
"This year we… brewed with seven different specialty malts and a range of Australian, American and British hops. (It's) smooth, rich and has an incredibly well-balanced finish."
For tonight's launch party Felons are promising a night of "astronomical flavour, sound and surprises" as they embrace the darkness down under the Story Bridge.
Check out the impressive video that accompanies this year's release, which Felons said "follows the story of an astronaut protagonist, who after a long journey in space has passed through a portal and arrived at a destination unlike any other. After collecting themselves, something alluring in the distance appears… what deep dark secrets will they discover in the depths of this unknown planet?"
If you can't get to their 5 Boundary Street Brisbane venue, a full list of Queensland stockists of the Imperial Stout can be found at their Beer Finder.