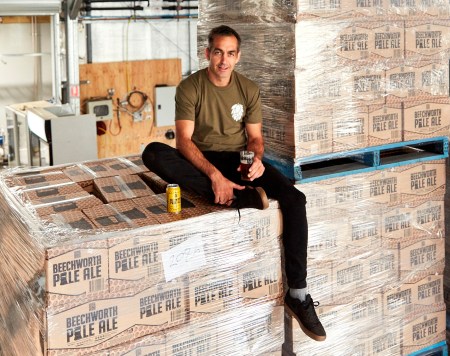 Ben Kraus is not one to do things by halves. After more than a decade and a half spent brewing his renowned liquid gold (and amber) in the spectacular vista of Victoria's High Country, the Bridge Road Brewers founder has announced he's embarking on an ambitious new venture in Nicholson Street, Brunswick East, six kilometres from Melbourne's CBD.
In partnership with property developer Banco Group (Smith & Co Collingwood/Footscray Plaza), he's currently finalising plans to fit out his second brewery with a 10 hectolitre brewkit along with a 350-seat, 30-tap dining hall and bar attached, nestled within the expansive East Brunswick Village residential development.
Seeming relieved he no longer had to keep what's been his big secret underwraps, Ben said that while he'd been toying with similar ideas for "probably a decade…, through life and everything else we just hadn't gotten around to it".
"It hadn't been our number one priority," he explained. "It was always something we looked at every year and thought 'let's pick that up again next year!'.
"When we saw this opportunity, everything seemed to line up. I think the fact that the guys who are running the show understood that we're confident in our brand really helped. They also valued the fact that we had hospitality experience and a bit of heritage, and come (to the venue) with a little bit of brand clout.
"Although we're certainly not the hype brewery of the moment, we're one that's been around for a while, and still relevant. So the fact that they respected what we did made it feel like the right fit."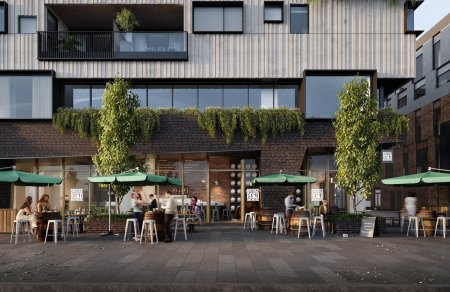 Pressed on how he thinks the Bridge Road brand – for so long closely associated with its home town of Beechworth and the historic 1850's coach house it inhabits – will translate in a new, state-of-the-art facility amongst a city setting, the multi award-winning brewer is understandably bullish.
"I'm pretty strong in that even though we're regional, I don't think we're at all behind the times. We're progressive and happy to do things our way, rather than someone else's way. That's how we've always done things. We stick to our guns and try to back up our values.
"Our hospitality set-up was there way before any brewery in Melbourne actually did anything similar; somewhere you can sit down and eat and drink or buy beer to take away. Temple (Brewing Co., also in Brunswick East) were probably one of the first breweries to take up that mantle inside of Melbourne. We were around with our model a long time before that."
Ben said the opportunity to foster a "community feel", which will be boosted from literally existing at the base of a five-storey apartment building, is an aspect that he's keen to focus on.
"I definitely think that's a given, convincing people who live above us, and all around us, to value and be part of it, and use our venue as their social hub," he said. "Particularly during COVID, people are really motivated to buy local. So in terms of why we're brewing beer on site, I could see that as a really attractive prospect.
"For me, if the venue does all the things I want it to do, then we'll have people from the entire suburb coming, and we'll see people traveling across the city to visit us just because we're doing something they like."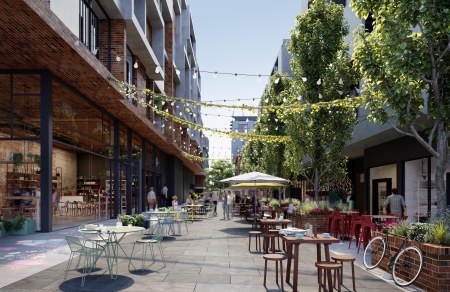 Being able to work alongside Banco, a property developer with almost six decades' worth of experience, has been a real boon that's taken a lot of angst away during the initial stages, Ben said.
"In my 'limited' experience of 16 years in business, the hardest part is generally dealing with planning authorities. You see it all the time – I think Deeds (Brewing) were the most recent ones who had to work through planning for so long to get their way.
"Having that pressure taken on by someone else, and seeing the way they approach it – because they have a lot of things to get approved – it's really great to see. They really look after it. That's been good for us, in that they just want to help us make it happen. They obviously want (this venue) to succeed. They need us to be successful in order to make the social side of the whole precinct come together. So they want to make it work as much as we do.
"I'm a bit envious of how everything seems to work in Melbourne compared to trying to get something done back here (in Beechworth), to be honest."
Once it's up and running, having to wrangle a 350-seat dining area, and a kitchen to feed it, among everything else, is "pretty worrying" for Ben, but as he rightly points out, "here in Beechworth we've done it heaps of times before".
"We know how to do it," he said. "When you've got that many people in, and you're meeting everyone's needs and everyone's happy, that's the best venue to be. The right staff will really make or break things. We can set everything up to look great and be great, but we need to make sure we get a strong team together that can handle the foot traffic. If they're not stressed, I'm not stressed.
"I'm just writing a position description at the moment for a venue manager actually. We're looking for someone to take on that pretty demanding role of leading the place."
With an opening date set for October next year and the build not yet commenced, Ben seemed calm yet cautious in terms of any complications that might be around the corner.
"I know how much it takes to get there. So it's exciting, but a bit daunting. I'll be more excited when we open the doors for the first time, and I'm sitting there enjoying a pint. It's a big challenge. There's a lot of work to do, but it's just a matter of taking a deep breath and getting stuck into it."