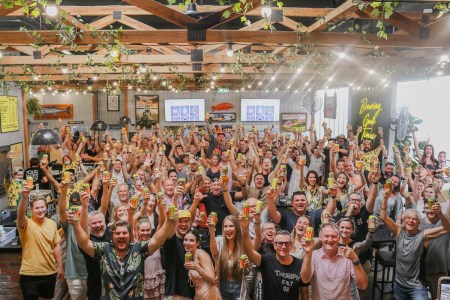 Sunshine Coast brewery Your Mates has hit its crowd fund target of $2.5 million in a little over an hour, making theirs the largest equity raise of its type in Australian craft beer.
The campaign on the Birchal crowd funding platform, which pre-valued Your Mates at $49.6 million, opened on Tuesday to those who signed up during its expression of interest phase and 1,015 investors helped them reach the maximum amount offered in one hour and 14 minutes. The raise sees them outdo the previous record amount generated via crowd funding by an Australian craft beer-related business which was held by fellow Queensland brewery Black Hops who brought in $2.2 million back in January – also done in under a day.
The Warana-based brewery founded in 2014 by Matt Hepburn and Christen McGarry now plan to use the funds on the fit-out of their second production brewery, where they expect to double their production to two million litres in a 2,000 square metre facility adjacent to their current location, as well as help finance a minimum of one new Queensland brewpub. In their crowd fund offer statement, Your Mates said the company has a total finance facility of $3 million, made up of asset finance, trade finance and bank guarantees, which it will reduce to $2.4 million now that the raise reached its maximum amount.
Beer & Brewer had hoped to chat with co-founder Matt, who is also celebrating with his partner the arrival of a new born at the weekend, and we'll update this story when we do.
In keeping with the popularity of capital raises via crowd funding in the Australian craft beer industry, several other breweries currently have campaigns either underway or in the expression of interest phase.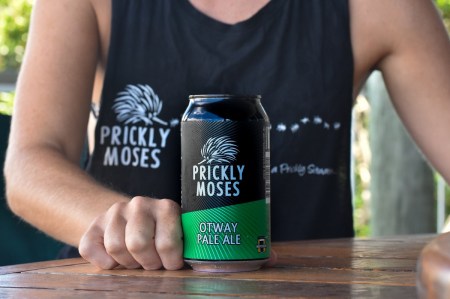 Newest amongst those is Otway Brewing Group who has Prickly Moses beer, the Great Ocean Road and Queenscliff Brewhouses, Apollo Bay and Queenscliff Gin, Nitro Vodka and Forbidden Fruit Cider under its umbrella.
The Victorian enterprise is hoping to use funds raised to enter the whisky market by building a new distillery production area at their Otway brewing facility and commission a second large still. It is also building a new large, bonded storage warehouse, enabling them to produce and store whisky on a larger scale.
Elsewhere, with one week left to invest, WA's Wilson Brewing's crowd fund had, at the time of publishing, hit the $400,000 mark care of more than 160 investors. They are seeking a maximum of $2.5 million to broaden distribution and help finance a new project that will see them become the exclusive brewer of a hospitality group's large-scale venue due to open in WA's South West region in early 2023.
In a bid to help finance their new 15 hectolitre brewery and 300 person capacity taproom in the Federal Mills site in North Geelong, and potentially more taprooms elsewhere, Valhalla Brewing are now taking expressions of interest in their own crowd fund campaign, also on the Birchal platform.