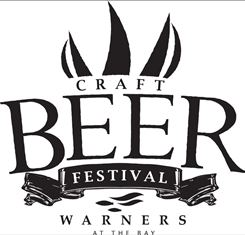 One of Australia's finest bottleshops, Warners at the Bay, is holding its 8th annual Craft Beer Festival at the end of the month.
Due to an overwhelming interest from producers, the festival will be held over two days this year, with more than 60breweries featured over the weekend.
The line-ups so far are as follows:
Saturday 29 November: Two Birds, Hills Cider, 4 Pines, Mornington, Murray's, International Beer Collector, Six Strings, Cavalier, Feral, Rocks, Tilse Cider, Monteith's, Fish River Valley, Northdown, Beer Importers, Noisy Minor, Australian Brewery, Bridge Road, Dennis Beer Co, Grainfed, Lord Nelson, Stone & Wood, Quiet Deeds, Doctors Orders, Nomad, Brew Cult, Prickly Moses, Kooinda, Illawarra, Matilda Bay, Morpeth Brewing, Modus Operandi andWillie the Boatman.
Sunday 30th November:Southern Bay, Beach Avenue, Coopers, Riverside, Matso's, Hope Estate, Lost Coast, Eel River, Hawthorn, Arctic Fox, Holgate, Willie Smiths Cider, Grand Ridge, Epic, Liberty,Moo Brew, Nail, Anchor, Founders, Young Henrys, Moa, Sierra Nevada,Mountain Goat, La Trappe, Hunter Beer Co, Temple, Trumer, Bridgeport, Batlow Cider, Brookes, Sixpoint, Shenanigans, Monday2Sunday, Little Brewing Co, Lovedale, Wilde Gluten Free andBlack Duck.
Tickets are now on sale via the bottleshop, priced $50 for one-day and $90 for the weekend.
Warners at the Bay is located at 320 Hillsborough Rd, Warners Bay, NSW.