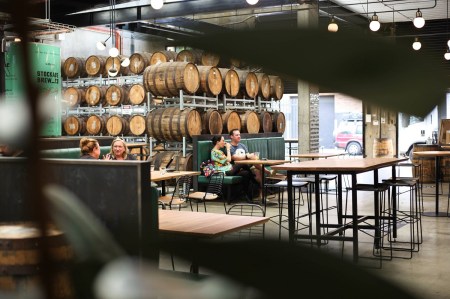 Stockade Brew Co's venue in Sydney's Inner West has closed as administrators attempt to stave off their parent company Tribe Breweries from going into liquidation.
Stockade broke the news via social media they were closing the Stockade Barrel Room in Marrickville "for now, not forever". The venue opened in 2018 as a physical presence for the Stockade brand that had been established three years earlier. The Cadogan Street venue gained notoriety as a brewery location in the Australian comedy series Colin From Accounts while it was one of 13 destinations on the official Inner West Ale Trail. There has been no indication as yet from Stockade about what the future holds for the venue or the brand and its products.
Late last month it was announced Tribe and its associated companies had entered voluntary administration as its financial structure and debts couldn't support the business during "challenging trading conditions". It had its first meeting of creditors on March 9.
As well as owning Stockade Brew Co and being a major contract brewer in Australia via its production facility in the NSW Southern Tablelands, Tribe also owns the beer brand Mornington Peninsula and the "better for you" adult drinks company Wilde.
Beer & Brewer has contacted representatives from Tribe and will update this story if any more information becomes available.
*Since publishing this story last Friday sources have told Beer & Brewer the likes of fermenters and furniture were being removed from the Cadogan Street premises.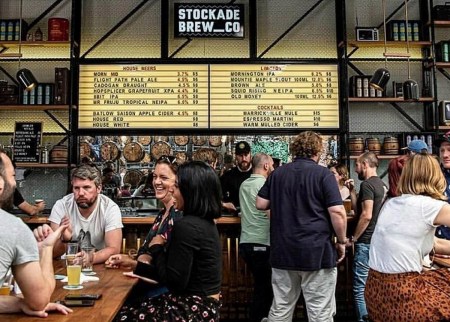 The news of the Barrel Room's closure follows the announcement the Queensland-based Ballistic Brewing had avoided liquidation as a consortium of new investors, including Catchment Brewing, injected $850,000 into the company while creditors voted to accept a Deed of Company Arrangement.
In a statement Ballistic said Catchment had taken a majority share in the business with Catchment Group CEO Matt Newberry taking up the role of its CEO as well as a seat on the Ballistic board.
"(The) new investors will manage the brand, venue revitalisation and marketing, wholesale and distribution across NSW, ACT and Victoria, adding to Ballistic's national opportunities," the statement said.
In that same statement Matt Newberry added: "In conjunction with the aggressive growth plans of the Catchment, Fortitude and Noisy Minor brands, we believe Ballistic will add value to our portfolio and offer a truly independent Queensland craft beer company with a terrific suite of brands and venues moving forward. We will be retaining as many of the Ballistic team and breweries as we can. Our aim is to preserve Queensland jobs and keeping the Ballistic brand alive is important for the Ballistic founders and shareholders as well as the Queensland and national craft beer industry".