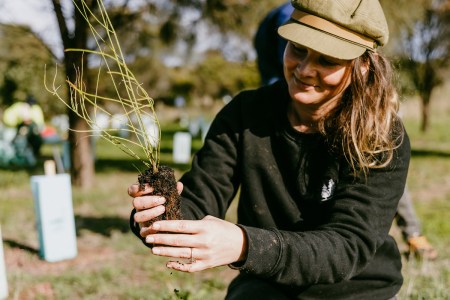 As the Manly Sea Eagles soar to the top of the NRL ladder after three rounds 4 Pines Brewing have committed to plant 100 native trees, shrubs and grasses for every try the team scores this season.
The initiative adds to 4 Pines' alignment with the Sydney club as it is already their official beer partner and has naming rights to their Brookvale Oval home ground which is just a few blocks away from their brewery and Truck Bar.
Alongside their existing project with the Australian Men's Cricket Team and Landcare Australia, this latest pledge will contribute to 4 Pines' overall commitment to plant up to 44,444 trees every year over three years from 2021.
4 Pines said in a statement that they had already seen "the powerful outcome of the planting commitment at Cape Jervis, South Australia (where) close to 100 acres were seeded in July 2022 with carefully selected species native to the Cape area enhancing landscape connectivity, improving biodiversity and providing long-term habitat for threatened species including the Glossy Black Cockatoo".
Dr. Shane Norrish, Landcare Australia CEO, said: "Following the success of the '4 Pines 4' initiative during the Summer with Cricket Australia, we welcome the opportunity to work with the team at 4 Pines to continue to deliver the commitment to plant up to 44,444 native trees, shrubs and grasses every year with Landcare. Our partnership with 4 Pines is an ongoing example of how corporate Australia can make a meaningful difference with landcare in protecting our natural assets in conjunction with local communities".