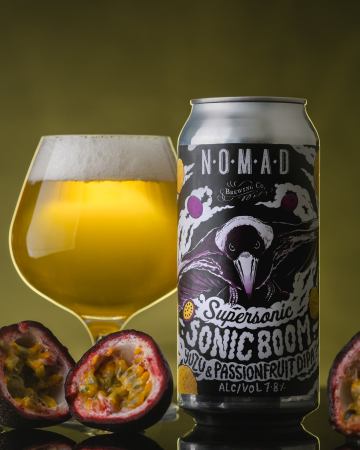 HPA-016 fires up Nomad's latest Supersonic – Hop Products Australia's HPA-016 hop variety gets one of its final flings before being officially named next month in the latest incarnation of Nomad Brewing Co's Supersonic Series. The Supersonic Sonic Boom Yuzu & Passionfruit DIPA (7.8%) sees the Maggie the magpie emblazoned series quickly follow on from September's Mandarin & Blood Lime DIPA, and alongside HPA-016, Nomad have deftly utilised Galaxy and Nelson Sauvin for a double IPA that's like beer's answer to a boozy tropical fruit punch. From the get-go the slightly hazy pour swoops in with big citrus and sherbety passion fruit aromas before it pecks feverishly at the palate with tropical flourishes and a tartness and zinginess from the grapefruit-like yuzu – the fruit being a particular favourite of Nomad's over the years. There's a lovely balance of malt backbone sweetness and grapefruity bitterness at play here, and, with all its goings on, hides its ABV well.
Stomping Ground add nitro to recent raspberry smash hit – In line with the old saying that "much is better with nitro" Melbourne's Stomping Ground Brewing Co have added a dose of nitro, as well as lactose, to April's well-received Raspberry Smash Sour to deliver a creamy sour that's refreshingly sour in its creaming soda-ness. The resultant fluffy head in the Raspberry Smash Nitro Sour (4.4%) adds another dimension to the former's fruit-forward drinkability while the creaminess further aides its soft touch in the sour department. All the raspberries in the world hit you up front but its not overdone in the drinking at all and this will be a welcome afternoon refresher as warmer days encroach.
Akasha's (not so) little RIIPA – it's time to bow down twice to the Queen as Akasha Brewing Company's limited release series Akasha Projects gets its third installment in quick succession. The Double Queen Red IPA (8%) is the beefed-up version of their previously much-loved Queen of the Damned Red IPA that was last seen back in May this year. The outrageous vivid amber red colour of the liquid is still there, as are the rich malts and punch from the American hops Citra and Centennial. So too is the lovely balance, despite the upping in the booze department, and the interplay of citrus notes and lasting bitterness makes this fit for a queen.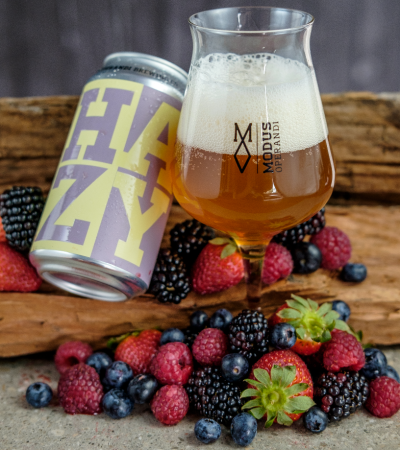 Modus up your daily fruit intake with latest in Hazy Series – The fruit and oat cream theme continues for Modus Operandi's Hazy Series as they release 07 – the Mixed Berry Smoothie (7%) – while the 08, due out before the end of the year, will follow a similar vein. Coming in the close shadow of 06 – an apricot, coconut milkshake (7%) – and 05 – a cherry, coconut, cream (7%) – the 07 delivers a hefty dose of mixed berry and smoothie creaminess. But that dessert style has been balanced by a showcasing of the German Hallertau hop variety Huell Melon, a daughter of Cascade, which dishes up plenty of honeydew and stone fruit, while the late hop specialty Mystic slams forward gooseberry and blackcurrant to give it an entirely unique persona, but a crushable one nonetheless.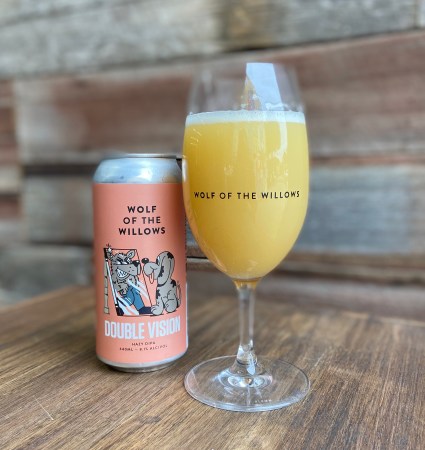 Wolf of the Willows double down on new hazy – Wolf of the Willows have released the Double Vision Hazy DIPA (8.1%) that's double dry hopped with Galaxy, Vic Secret and Citra plus rounded out with oats for a smooth, tropical hit that packs a punch. Double Vision tinnies are available from October 9 in selected indie retailers in VIC while those in NSW, QLD, TAS and WA will see it the following week. There will also be a limited number of kegs tapped in various venues nationwide. Head to Wolf's website for more details.