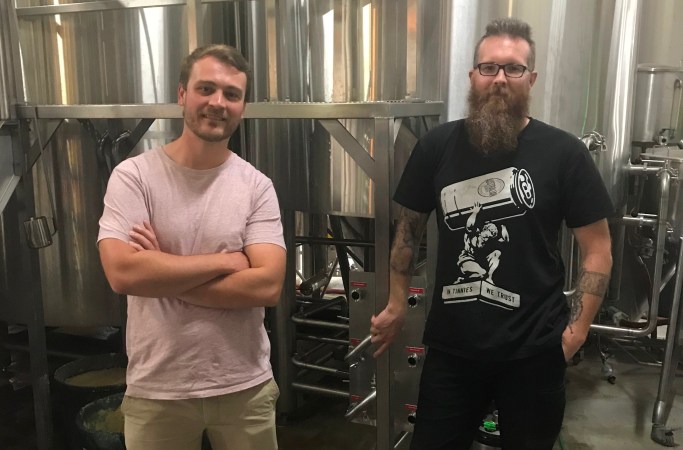 So you want to build a brewery? Just hold that thought and then take the time to listen to Build Me A Brewery – the podcast series that delves into all the aspects of creating a brewery from the ground up so you don't have to. It might just be the difference between seeing your dream turn to reality or a nightmare in the making.
The podcast is the brainchild of Sydneysider Chris Hayton who when considering making the move from home brewing to running a commercial brewery discovered there was scant information out there about doing just that. So why not press the record button on his journey to find out and invite anyone else along for the ride that might be thinking the same thing too?
By calling on some of the best minds in the Australian beer and brewing industry, Neal Cameron, Pete Philip and Steve Henderson included, Chris' podcast is building up an invaluable resource that covers the entire dos and don'ts of building a brewery – from equipment and finance to licensing and compliance and packaging and sales. Plus a whole lot more you hadn't even thought about too.
Kicking off with a six-part 'Meet the Brewer' series before moving on to the more specific subjects of getting a brewery off the ground and keeping it there, it's been running since November last year and already has 22 episodes in the can. Chris said he'd like to reach about the 35 episode mark before taking a hiatus to put what he's learned into action and focus on his own brewery journey.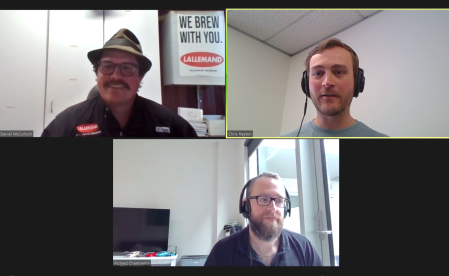 For Chris, and he imagines many of his listeners too, the podcast has been "a reality check" as daydreams of turning a love for home brewing into a commercial enterprise have been somewhat shattered by the insights he's garnered by those who have been there and done that before.
He said even some of his mates, who shared the same vision of building a brewery with him, have fallen by the wayside as they realised the level of commitment required outweighed their initial expectations.
But Chris said he wasn't running scared from his plans to start his own brewery just because he'd learned a few home truths.
"I'm a lot more realistic about the whole thing than when I started. Brewing is such a small aspect of running a brewery. It's a business and there are so many other little working parts that go into it," he said.
"It's been a bit of an eye opener in that sense, in terms of all the things you need to consider – like the amount of money that someone's going to need to start a commercially viable venture.
"It's given me a good insight into what sort of brewery I want to be and how to best make money from the outset."
Because of what he's learned through the podcast, and "wanting to do it right", Chris said he would delay doing any commercial project of his own until later than he had originally planned. He's doing a Cert III in micro-brewing at Ultimo TAFE where he's able to lean on the likes of Richard Adamson and Dan McCulloch on integral aspects of the industry, like the commercial and quality aspects of brewing.
"Excuse the pun, but I'm learning my craft and getting a bit more business savvy about the industry at the same time," he said.
"When I first went into this I got in touch with Neal Cameron and he set me on the right path straight away. He said: 'Mate, forget about your equipment, you don't have a location yet, you don't know what type of brewery you want to be. Figure that all out and then we can talk about equipment'.
"And that's what a lot of people in my position, who home brew on a regular basis, start to think: 'I can open up my own brewery and make a living out of this'. And they're thinking about the equipment side of things first before really working out what their whole vision is.
"Now I get so many people reaching out and saying my podcast has helped them work out what they're doing and why. It's making them think ahead to what the future looks like. Equipment is a big part of the required budget, but what if that equipment is too big for your ceiling heights? Are you going to have enough room for a taproom? What if you do get successful, can you expand at your current site?"
I get people reaching out about how it's helped them and while they're listening to it now, I get the feeling they'll be listening to it for years to come."