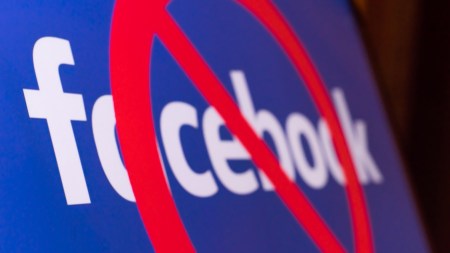 The Facebook pages of several groups in the Australian beer industry, including the Independent Brewers Association and Lion, have been blocked to the public after the social media giant's shock announcement today they were placing severe new restrictions on the country's media outlets.
Facebook's move to prohibit Australian publishers, and all other users in Australia, from sharing or reading news stories on its platform comes after the Federal government's new bargaining code, which makes social media companies pay news outlets for using their content, passed through the House of Representatives last night. It is expected to pass through the Senate and be enacted into law by as early as next week.
As part of Facebook's stance in Australia, users now can't view news sites from overseas either, with the pages of Good Beer Hunting to the New York Times completely void of content too.
At the time of writing, the Facebook pages of Australian beer news providers The Crafty Pint, Ale of a Time and James Atkinson's Drinks Adventures were all still operating as normal.
But the pages of this publication, our stablemate publication The Shout and Australian Brews News have been blocked to the public.
Bizarrely, the same has happened to the Independent Brewers Association (IBA), Lion and The Brewers Association even though they aren't media organisations.
When contacted this morning by Beer & Brewer, the IBA's general manager Kylie Lethbridge wasn't even aware their page had been caught up in the ban. While the IBA does post links to news articles many of its posts promote their own events or provide updates to their members.
"Their algorithms have obviously been so militant in their attempt to make a point to the Federal government," Kylie said.
"We'll go through the appeals process. If we have to get rid of any links to news articles, so be it. But we'd be pretty adamant that our own links to events and announcements would need to be reinstated. If not we'll just ditch Facebook."
Paul Wootton, the publisher of Beer & Brewer, said: "It's disappointing that Facebook's decision means we can no longer share our news articles with the thousands of people, both here in Australia and abroad, who follow Beer & Brewer on Facebook.
"However, these recent changes do not affect our other social media platforms and I'd urge our community of beer lovers and brewers to engage with us instead on Instagram and Twitter, to subscribe to our newsletter and bookmark our website www.beerandbrewer.com.
"Rest assured, we will continue to report on the latest beer and brewing news, and publish these stories along with advice and features, both in print and online. In that sense, nothing has changed."
Facebook's bold response to the new media bargaining code is in stark contrast to Google's, with the search engine provider choosing to take the reparation route for using the news content of Australian media companies. Google has struck, or is in the midst of negotiating, a number of deals to pay Australian media outlets, including $30 million annually for the next five years to Nine Entertainment Co, that publishes the Sydney Morning Herald and The Age.
In a blog post today, William Easton, managing director, Facebook Australia & New Zealand, said: "The proposed law fundamentally misunderstands the relationship between our platform and publishers who use it to share news content. It has left us facing a stark choice: attempt to comply with a law that ignores the realities of this relationship, or stop allowing news content on our services in Australia. With a heavy heart, we are choosing the latter". You can read the whole blog post here.
Meanwhile, Australian craft beer magazine Froth announced today it was closing its operations after five and a half years.
In an Instagram post, Froth said: "Unfortunately the era of COVID has made the magazine harder to run, and we've had to wind it up. Our Summer edition is currently available but we will be having a little rest after that."