Out now, the Summer edition of Beer & Brewer magazine profiles 112 new or recent release craft beers, ciders and brewed hard seltzers with reviews by some of Australia's best sensory experts. Our main seasonal focus this issue was on hazy beers and we took a fairly broad look at what's on offer across Australia – from the core range through to the blink and you've probably already missed them. But our panel also spanned the spectrum with reviews that ranged from a barrel-aged amber sour to a passionfruit Pavlova hard seltzer.
But as is the case every issue, a select few stood out and made our Panel's Top Picks selection and these are those beers:
(If you're a brewery not receiving our invite email to partake in our tastings but would like to, email us here; and if you want to read the Summer magazine's 100 other craft reviews, and all the ones to come in future issues, subscribe to Beer & Brewer here.)
Summer's top 16 Panel Picks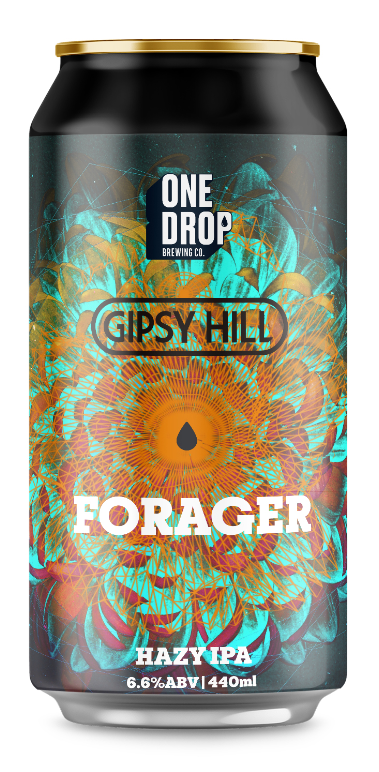 One Drop X Gipsy Hill, Forager Hazy IPA 6.6%
There's always excitement when you crack into a collaboration brew between two highly respected breweries. With One Drop's proven skills in hazy styles as a cherry on top, this brew carries an expectation that risks disappointment. Thankfully, the execution is brilliant. The combination of Aussie and Kiwi hops is seamless and they work together to deliver the full suite of tropical fruit, namely gooseberry, mandarin, mango and pineapple. Creamy and slick on the palate, the mouthfeel alternates between porridge and pith, as the bitterness rests on the fence between aggression and that perfect amount to hang about and keep your tastebuds firing.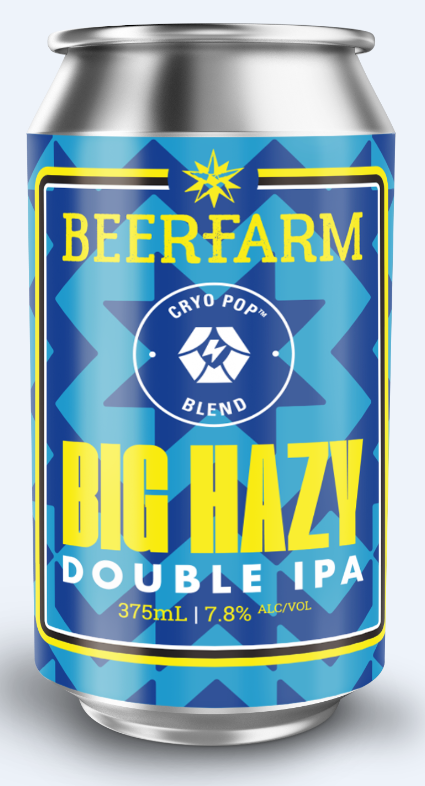 Beerfarm, Big Hazy Double IPA 7.8%
Big Hazy does as it says on the tin. It pours a hazy, charred orange hue while juicy citrus and ripe stonefruit aromatics present on smelling and tasting. A moderate body carries overripe mango and passionfruit flavours thanks to the generous use of Yakima Chief's Cryo Pop blend, the star of the beer. Canadian malted oats add a bold, malty backbone that underpins dominant hop characters, while also contributing a silky smooth texture and a long finish. Verdant yeast contributes a touch of residual sweetness.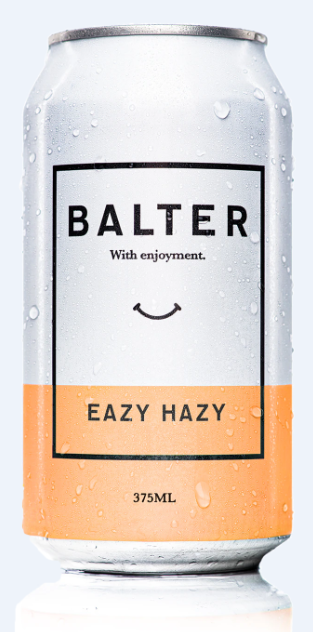 Balter, Eazy Hazy 4.0%
A cracking low ABV hazy pale with loads of hop aroma and flavour with a full bodied malt profile. Pale gold with high haze and a persistent white head, fantastic hop aromas abound – with notes of tropical fruit, passionfruit, citrus and a touch of grassiness ahead of subtle oats at the back end. A pleasant hop spice on the palate is followed by passionfruit and pineapple with a touch of coconut while the malt profile is soft, pillowy and well rounded. If you're amidst the haze craze but looking for a more manageable ABV, this beer makes more than a good choice.
Swell Brewing, Small Swell 2.0 Mid-strength 3.4%
One of Swell's Qualifying Series small batch brews, Small Swell 2.0 is an easy drinking mid-strength with a solid Aussie hop bill of Vic Secret and Eclipse. Clear and golden in the glass, you are greeted by a slightly vinous nose with hints of nectarine and pineapple which carries through to a palate complemented by bready malt. Crisp and refreshing, its one to fill the esky with over Summer and it's clear to see why it won Gold and Champion Reduced Alcohol Beer at this year's Royal Adelaide Beer and Cider Awards.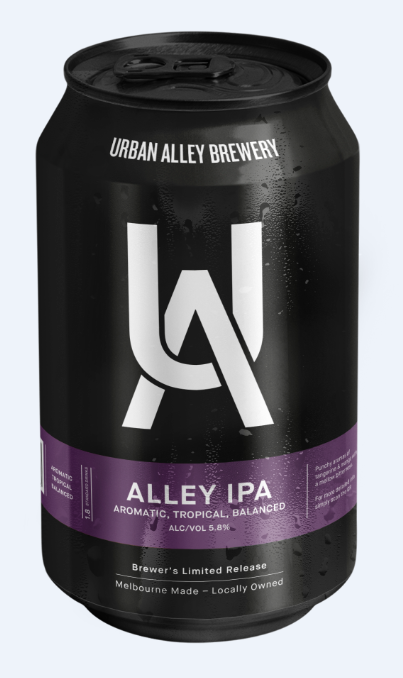 Urban Alley, Alley IPA 5.8%
Deep gold with soft haze and a fluffy white head, the nose is a bouquet of tropical and stone fruit while on the palate a soft acidity balances sweetness with accents of lemon and lime pith with a nod towards bitterness. A subtle herbal note of marjoram adds to the complexity, as does a bittersweet whiff of pineapple skin. The mouthfeel is clean with some palate weight on the tip of your tongue. The finish has some moderate bitterness that ends with a more rounded herbal, citrus pith bitterness and a lingering taste of overripe ruby grapefruit skin. A gorgeous IPA.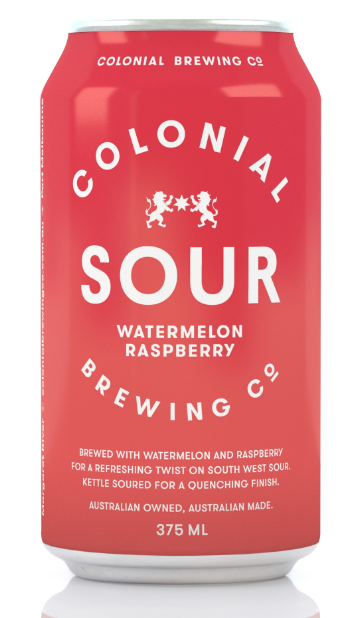 Colonial Brewing, South West Sour Watermelon Raspberry 4.0%
This is an excellent example of balancing the attributes of a sour with the composure of good ale. Peachy in appearance, with blood orangey colour highlights and low carbonation, the aroma offers light fruity notes, subtle peach, and watermelon. The palate is soft and has body weight that supports the balance of sweet, tart, acidity and dryness. The excellent balance with good refreshment cues offer tartness at the front, some sweetness through the middle and dryness on the finish. The sweetness has hints of fermentation flavours of raspberry, lime, cucumber and watermelon. A palate cleanser, the finish and balance are softened by the oats.
Slipstream Brewing, California West Coast IPA 6.6%
A classic West Coast IPA (which can be hard to find these days) that delivers in spades, with bold citrus hop aroma and flavour plus big malt characters of toffee-caramel before finishing with a dry bitterness that keeps growing. Light copper in colour, it's clear and bright with a thick off-white head with really balanced aromas of citrusy hops and light caramel toffee malts. Bold citrus hops and big toffee, caramel and biscuit flavours carry throughout the palate and it delivers a thick mouthfeel, medium high carbonation and a lingering bitterness.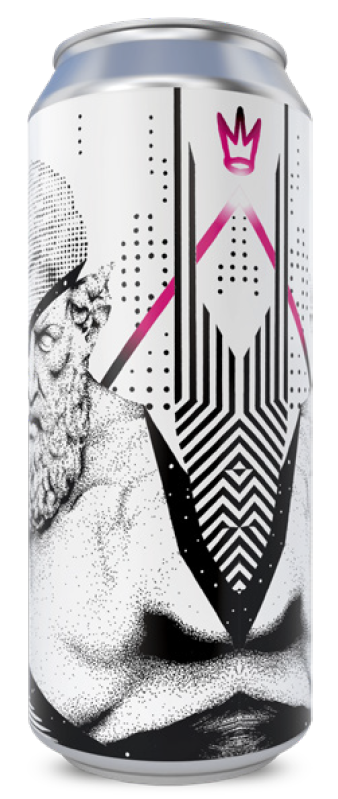 Pirate Life, Belgian Dark Ale 10.0%
Pouring a deep copper with a fleeting tan head, this Belgian Dark looks the business. Notes of red fruits and clove on the nose are absolutely as to be expected from this style but the flavour really packs it out! Cloves are instantly recognisable with some serious intensity which is balanced beautifully with sweet molasses and eventually calms down into ginger biscuits. To stop this beer from becoming too much (although the ABV doesn't help its case) the carbonation is just right helping to run the flavour away swiftly and not linger past its welcome. In the Summer edition we also look at six more recent Pirate Life releases including their Under 100 Calories Pale Ale.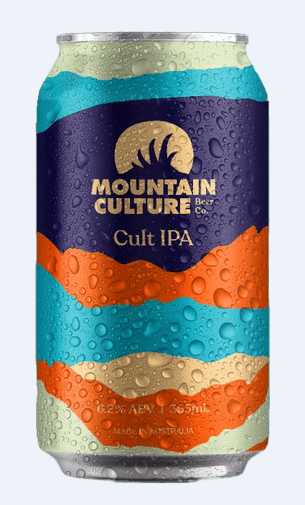 Mountain Culture, Cult IPA NEIPA 6.2%
Well established at the pointy end of top-notch NEIPA brewers, their core range Cult IPA (formerly known as Cult Juice and at 6.8%) is a great illustration of why this style has so many admirers. This beer shines because it delivers all the hallmark traits with exceptional balance. The beer presents like juice in appearance and aroma. Fresh pineapple and mango, passionfruit and lychee, mandarin zest and grapefruit all play at varying stages. A wonderfully soft palate hits evenly across the tastebuds and a softly framed yet sturdy bitterness plays a great last hand. You can't help but feel a little sad when you reach for the can to pour the last little bit and realise you already did.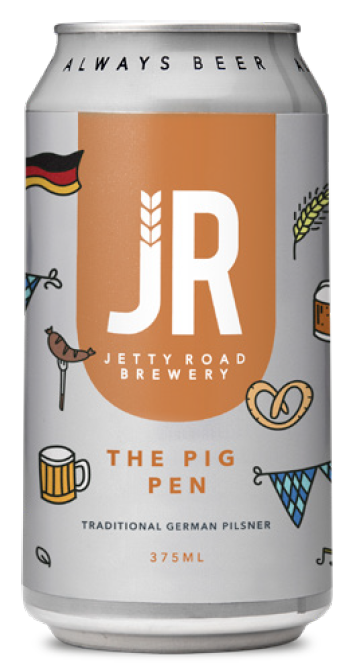 Jetty Road, The Pig Pen German Pilsner 5.0%
A nod to the beer the Jetty Road founders were drinking when they decided to build a brewery, The Pig Pen references a section of Oktoberfest's Hofbräuhaus beer hall with a wild reputation for mayhem. In comparison, the beer exudes delicacy, pouring a bright straw and instantly delivering an authentic German pilsner aromatic. Light toasted malt and a refined bready sweetness work with a vibrantly fresh noble hop note that delivers complementary grass and florals. Crisply finishing with a sturdy yet soft bitterness, it is a fantastic representation of the best part of the famous festival – exceptional beer!

Frenchies Bistro and Brewery, La Grosse Oceanna Raspberry Sour 4.5%
Delicate and refined, this is a delight to drink. Green raspberry aromas hit first before evolving as this warms to sweet and sour berry sherbet, orange blossom and an abundance of ripe apricot with flinty notes of limestone. The palate nods towards vinous with the limestone adding beautiful weight and texture to the palate. The wheat in the mash emits a charming pastry vibe and with the fruit characters is reminiscent of an apricot Danish – fluffy, charming and inviting. The sourness is restrained and balanced by sweeter fruit with a good weight in the mouth in spite of its vibrant acidity. In the Summer edition we also look six more recent releases from Frenchies including their collaboration with Hopsters Co-op – Sabro The Cool Kids Hazy IPA.

Future Mountain, Dark Eyes Amber Sour Beer 5.8%
An exceptionally well made modern sour with great balance between acidity, fruit flavour and barrel integration. It's crimson red, with medium haze and a thin white head that dissipates. Dark berry aromas, and a hint of cola, give way to a tanginess on the nose that ends in a pleasant and balanced undertone of the barrel, adding a woody earthiness. Bright acidity jumps out of the palate, with fleshy berry skins that don't mask the underlying beer. The back end gives rich barrel notes of dark wood and a lingering bite of sourness. The spritzy mouthfeel is full bodied while it finishes with a pleasant, dry tannic bite.