NZ Hops Ltd – the cooperative of New Zealand hop growers – has released its latest proprietary variety with Superdelic now commercially available after 10 years of breeding work and brewing trials.
Formerly known as NZH-102 and bred in partnership with New Zealand's Plant & Food Research, the new cultivar calls both European and New Zealand hops amongst its ancestry and is the co-operative's first commercial release since Nectaron emerged in 2020.
"This exceptional hop is a playful number, with red fruit, candy, citrus and tropical fruit characteristics, offering brewers something totally different to use in their craft," NZ Hops' general manager Blair Stewart said. "We're excited to release this unique hop and expect it will create a frenzy."
Kerry Templeton, who now leads the hop breeding programme at Plant & Food Research, said: "It's an amazing milestone to see a new variety enter market after our years of breeding work and Superdelic has winning strengths. Its excellent yield potential will allow growers to produce high-quality hops more efficiently and sustainably. And in the brewers' hands, new and interesting beers will come from Superdelic's unique flavour and aroma profile."
Dr Ron Beatson, who led the hop breeding programme at Plant & Food Research before his retirement in 2021 and who crossed this triploid variety in 2012, added: "The use of both European ancestry and New Zealand stocks when breeding Superdelic has resulted in flavours different from others in the portfolio, complementing other varieties when used together. It will be a significant player."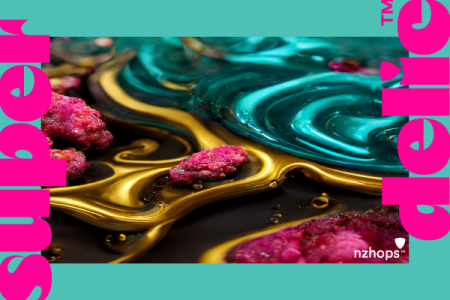 Several of the co-op's 27 Master Growers have been involved in early grower trials for Superdelic, including Wilson Matthewson of Glenrae Hops.
"We've been impressed with Superdelic's vigorous bine growth. It promises to yield well, and it looks spectacular out in the field. We're hopeful for an excellent harvest and can't wait to see it performing well for the brewers."
Through NZ Hops' Bract Brewing Programme, select global brewers trialled Superdelic in special craft brews to explore the hops' characteristics, aromas, and brewing performance.
"From the very first brew we knew it was something special," Mike Sutherland at Sawmill Brewery said. "In a hazy IPA it revealed its ripe mango, sweet berry, and citrus notes.
"We also noticed its unique performance, with great biotransformation properties from dry hopping during active fermentation. It is an incredible addition to our brewery. We were lucky to be one of the first to try it."
Some recent beers we've savoured featuring Superdelic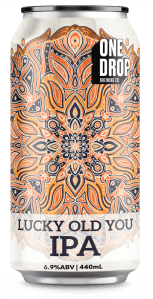 One Drop Brewing
Lucky Old You 6.9% Hazy IPA
Mid-gold with a deep haze, this experimental IPA is built on a predominantly spelt grain base which provides an ultra-smooth texture – like an oat cream without the fatty weight of lactose. Recent superstar hop NZH-102, along with Nelson Sauvin, prove to be a typically lively tropical fruit combo but there's also an unexpected herbaceous character. Fascinating and thoroughly enjoyable.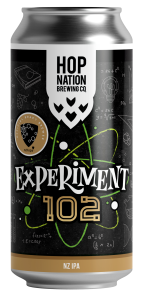 Hop Nation
Experiment 102 6.5% NZ IPA
This enigmatic single hopped hazy IPA featuring NZH-102 displays flavours of strawberry ice cream, along with tropical and citrus notes. It is incredibly well integrated with the malt base, resulting in a delicious drinking experience.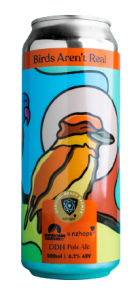 Mountain Culture
Birds Aren't Real 6.2% DDH Pale Ale
MC play around with NZH-102 and first impressions deliver bright tropical hops with citrus and pineapple featuring heavily, while bubble gum, passionfruit and a dribble of lime are all at the party too. The hop profile is unique for the region, absent of any hallmark diesel characteristics. The underlying pale ale serves well as a showcase stage, displaying great balance and a soft bitterness.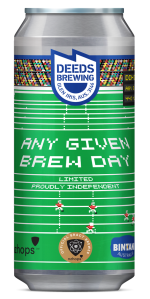 Deeds Brewing
Any Given Brew Day 6.8% DDH IPA
Brewing with experimental hops can be a bit of a shot in the dark, but this, featuring NZH-102, hits the bullseye. Deep golden with a solid white head, it has aromas of sherbet, passionfruit and raspberry. Some of this continues into the profile and is joined by a dank pine finish and cleansing citrus. A perfectly balanced level of bitterness cuts through a creamy mouthfeel.