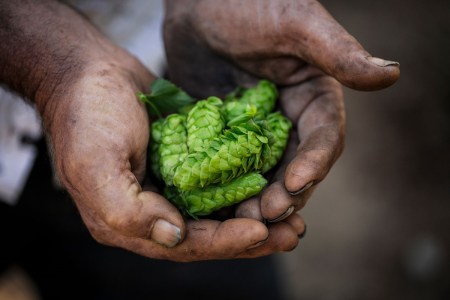 Hops have been the dominant factor in craft beer over the last decade and subsequently brewers are spoiled for choice when it comes to the varieties, and the techniques to harness them, at their disposal. But increasingly so they're adding advanced products to their brewing regimes to push the boundaries of what the term "hop forward" can mean. Here, as the 2023 Australasian hop harvest approaches, Jono Outred canvasses Hop Products Australia, NZ Hops and brewers from Mountain Culture and Rocky Ridge about how they're helping to shape the future of beer whilst we road test some recent releases that showcase hop innovation.
---
The world of hoppy beers has never been cut and dry. Instead, these beers fall within a broad and diverse spectrum that encapsulate a multitude of styles that all have the one common and vital ingredient: the bitter, fragrant and lush green flowers of Humulus lupulus.
The use of hops and hop-derived products today is not only a necessity, but responsible for much of the identity of modern craft beer and the diversity of contemporary styles. The use of hops within beer across the globe is prolific, with supply sometimes even struggling to meet demand, while consumers crave the latest in vogue varieties. As is the case with any hot commodity, this demand has spurred on innovation and a modern evolution of the once humble hop flower.
Thanks to ongoing demand, and the way in which the modern beer industry functions, hops are at the heart of exploration within the wider craft sector. From packaging, processing and logistics, down to the chemistry and biology of the flowers and plants themselves, hops have evolved considerably in recent years. This evolution is in part driven by the trends that dictate a need for more engrossing hop-forward beers, but also due to a demand for improvements in efficiencies and quality across all beer styles.
In any case, hops play a vital role in the current realm of craft beer, and given the rapid rate in which they're evolving, they're likely to continue being the centre of attention.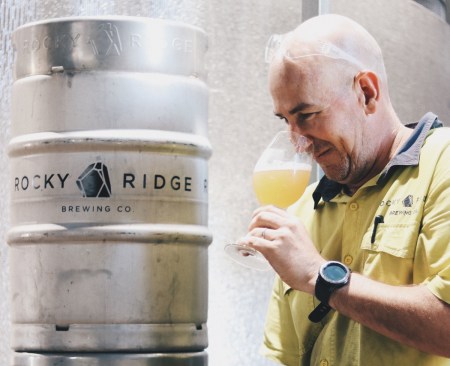 "We are seeing so many new products and ways of using hops come forward, it feels like we learn something new every day."

Ross Terlick, Rocky Ridge Brewing
When a hop is not a hop
In the past, a hop was just a hop. You would have picked it, thrown it into wort and called it a beer. But centuries of brewing and hop growing has taught us a lot about the hop flower and how we can best utilise it to produce better quality beer. Paired with environmental and economic impacts, hops, and the people who grow and use them, have had to innovate.
Nowadays you'll hear words like biotransformation, terpenes, polyphenols and isomerisation being bandied about and wonder what kind of tertiary degree you need to understand the complex subject of hops. Realistically, you can leave most of the techy stuff to growers and brewers. But consumers can enhance their experiences with craft beer by having some insight into how different hop products and varieties can contribute to the beer you love (or hate).
Ross Terlick is the head brewer at Rocky Ridge Brewing in Jindong, WA where hops feature heavily. Ross believes the variety of hop products on the market today – some which are used at Rocky Ridge – is exciting on many levels.
"It's a really exciting time around craft beer now. We are seeing so many new products and ways of using hops come forward, it feels like we learn something new every day.
"I think Cryo hops and Lupomax are both great for bags of aromatics and increasing our yields. I like to layer them with normal hops though, as I still love the character T90 (hop pellets) give you."
Ross certainly isn't alone in his excitement for new, innovative hop products with many brewers getting behind new technologies and hopping procedures in the brewhouse.
One Australian company at the forefront of research and product development is Hop Products Australia (HPA) – the largest hop grower in Australia who have their own plant breeding program as well.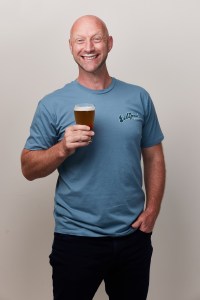 Their head of sales and marketing Owen Johnston (pictured) said the range of innovative hop products on the market right now offer modern brewers a stack of benefits.
"There are real benefits to brewing with flavour-focused innovation products, regardless of whether it's an enriched pellet or a liquid solution," he said. "It's about bang-for-buck, it's about beer recovery and it's about creating flavour impact. In some situations, it can be about getting older equipment modified to apply modern brewing techniques.
"Many different techniques have been explored to maximise the impact of traditional T90 pellets in beer, but brewers are increasingly moving toward the elimination, or management, of these challenges through the use of flowable and fully dissolvable liquid hop products like Flex, Incognito and Spectrum."
Although hopping requirements vary between brewers and conventional pellets are still widely used across the industry, the world of hop products has evolved considerably over the last five to 10 years. But alongside these new products, technologies and equipment,
modern craft brewers are also experimenting with new techniques and ideas that improve or enhance their hop-forward beers.
"The idea is bigger punch with less material."

Danny Warner, Mountain Culture Beer Co
Making modern beers in a modern way
Beer is greater than the sum of its parts and hops are but one of the ingredients that conspire to yield noteworthy beers. With the evolution of hops, hop-derived products and modern hopping techniques and concepts, comes a shift in the way brewers create the beers that require them. Thanks to these innovations, brewers have more control than ever when it comes to showcasing hops.
Where once upon a time the rule of thumb was more hop volume equalled more hop flavour, the many products now within a brewer's toolbox enable an ability to manipulate their hopped beers and to dial in very specific flavour and aromatic profiles.
HPA's advanced hop product Spectrum, for example, is a 100 per cent hop-derived fully dispersible liquid product for dry hopping that's available in a range of hop varieties including Citra, Eclipse, Enigma, Galaxy, Mosaic and Vic Secret. For brewers, this means all the hop aromatics of dry hopping with pellets or hop cones but with increased brewing yields and reduced tank time for more efficiency.
Cryo hops, similarly, help brewers to achieve higher, cleaner hop flavour with less bitterness and astringency thanks to cryogenic hop-processing technology that yields pellets of concentrated lupulin-containing resins and aromatic oils.
Hop extracts – for achieving bitterness with minimal hop flavour or aroma – and anti-foams have also grown in popularity among craft brewers due to their propensity to reduce waste and ultimately save money.
But how do these innovative hop products translate into the beers we drink? Depending on what is being brewed, these products can increase yields and reduce cost for brewers, which likely means more affordable beers for consumers. Though not necessarily an overriding consideration for either party, it can ultimately result in beers that feature big hop flavour for fewer dollars at the checkout.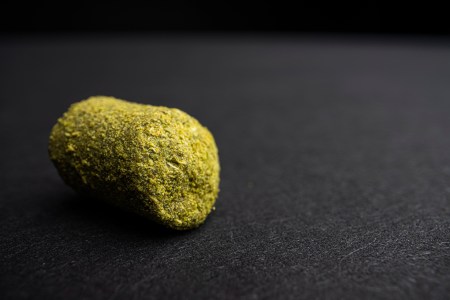 Danny Warner, head of production at Mountain Culture, said: "The idea is bigger punch with less material, so there are savings on yield since you shouldn't lose as much beer in spent hops. You can also argue that it's beneficial for keeping grassy character in check when using large hopping ratios. The potential savings in material and in yield need to be weighed against price."
Danny added that it isn't just new, innovative products that get a look in at Mountain Culture, but new ideas about how brewers should be using hops, as well as some classic thinking, too.
"Brewers are certainly keen to be playing with all the various products and new hop varieties, as well as experimenting with different ways to use hops. Playing with new varieties and finding creative ways to blend them is always exciting for us. We also like to play around with where and when we add hops. For us, it's all about making the best beer possible. We experiment a lot. And sometimes it's the old school, tried-and-true methods that come out on top."
When it comes to modern thinking about hop utilisation in the brewery, experimentation and research has led to some interesting and successful movements across craft beer. The way in which hops interact with yeast, as well as a focus on specific times and temperatures across the brewing and fermentation process have been pivotal in the way contemporary beers look and taste.
One example of a technique that is truly changing beers is dip hopping – a process akin to steeping tea, where a portion of the boiled, unhopped wort is separated and cooled to a certain degree before hops are added. The remaining wort has bittering hops added but relies on the steeped, unbittered portion to provide the aromatic component of the beer. In theory, it then yields a highly fragrant hop profile with balanced bitterness and less undesirable compounds than beers hopped via conventional methods. This recently popular process is just one innovation that brewers are quickly getting a handle on and are using to their advantage.
Biotransformation (a process where yeast changes less desirable hop compounds into more desirable ones), various dry hopping methods and "micro-dosing" are further examples of brewers pushing the boundaries of how hops can better work for them and the beer they make.
For Ross, it's do-or-die for the modern brewer, and developing more efficient ways to use hops can be as important as developing new products.
"As the industry continues to grow, and with increasing climate pressures, hops are going to get a lot thinner on the ground, we need to continue to innovate to survive. Finding ways to maximise the extraction we get from current hop products might be more important than developing new ones."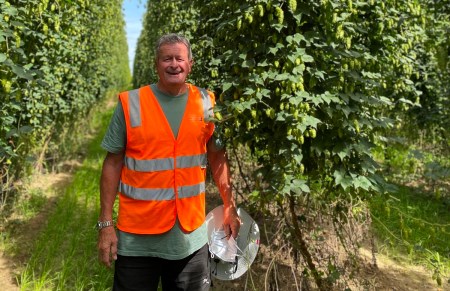 "If you can make a hop's characteristics go further but with less, then it's only going to help drive the future of hops."

Dr Ron Beatson
The hop doctor
The name Ron Beatson may have only hit major headlines fairly recently due to his namesake hop, and what he calls his "baby", Nectaron becoming one of the brewing world's newest rockstars, but the good Doctor's lupulin-stained fingerprints are all over many more of the most sought after and performance-driven varieties to emerge out of the South Pacific. Having only recently retired from New Zealand's Plant & Food Research after almost four decades at the helm of the country's hop breeding program, Dr Ron has helped bring the likes of Nelson Sauvin, Motueka, Riwaka and many more exotic sounding varieties through the long and rigorous road to commercial release with NZ Hops – Aotearoa's major co-operative of master growers.
Now working in an ambassadorial role with said co-op, he's well-placed to speak on the future of hops in this part of the world because the next hops to emerge out of New Zealand will still bear his handiwork. NZ Hops plan to commercially release new cultivars every couple of years for the foreseeable future that Dr Ron has helped nurse through their breeding program during the last decade.
"I started my hop research in 1982 and back then it was all about alpha acids – that was it. In many respects that's what hops contributed to beer and no one thought any more of it. But the swing towards specialty hops, or new world hops, has been huge as the craft beer industry took shape and boomed. That will continue to be the future of hops.
"But I also like to think that hops have a future in breaking into the non-beer world. We know they're closely aligned with cannabis, with similar biological characteristics, and I'm sure a lot of those same compounds in hops have similar health benefits – from their soporific qualities through to anti-anxiety properties."
In terms of the advanced hop products that NZ Hops' varieties are being showcased in, brewers will be familiar with Total Natural Solution's range of hop oil extracts that offer full or partial replacement of pellets for dry or late hopping. Nectaron, as well as Motueka, Kohatu, Moutere, Rakau, Waimea, Wai-iti and Taiheke can all now be accessed in extract format which carry sustainability attributes alongside punchy and consistent hop performance.
Dr Ron said these types of products will only increase in prevalence and their specialty uses.
"I think we're only at the tip of the iceberg. Diversification of products is, and will be, very important in the modern way of approaching brewing and particularly when breweries are mindful of expense and their overall footprint.
"If you can make a hop's characteristics go further but with less, then it's only going to help drive the future of hops."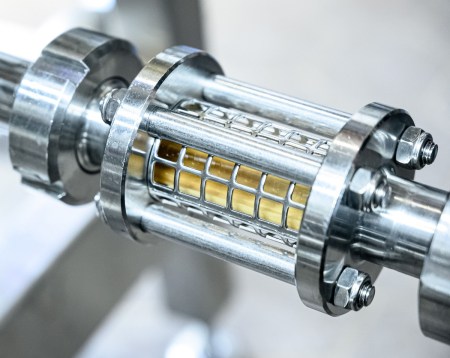 Hopping to conclusions
The world of hop products has advanced exponentially over the past decade and is trending to continue that way, which will adversely impact the way hoppy beers are presented to consumers. A neoteric relationship between brewers and hop producers has now been well established, where product developers offer solutions while brewers continue their pursuit of making hop-centric beers better whilst dialling in efficiencies.
Economic and climate pressures are also playing a big part in the way hops and hop products are evolving, but so is that drive for better, more exciting beer.
In 2023 consumers are seeing beers that not only use innovative hop products but celebrate and champion them. Products like Lupomax, Cryo hops, experimental clones and liquid hop terpenes are now in many cases the entire focus of a new range of hyper-specific beers. The same goes for techniques, of course, where brewers can now offer new interpretations of beers where process is the defining factor.
For many, a hop will always just be a hop, but within the blurring lines of style guidelines and limitations in the contemporary world of craft beer, brewers and hop producers have pushed the frontiers of what hop-driven beers can and should look like. You wouldn't expect
it any other way.
Putting innovatively hopped beers to the taste test
Hoppy beers come in many shapes and sizes, where hop products of all definition feature. Though perhaps perceived as "non-conventional", many of these products feature in some of our favourite hoppy beers and are often the defining factor in others. Here's a few of our current favourites: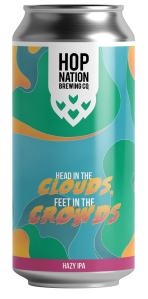 Hop Nation
Head In the Clouds, Feet In the Crowds 6.0% Hazy IPA
With a very hazy, pale pour, tropical aromas jump out of the glass as Cryo Eldorado, Cryo Azacca, Talus and Nelson Sauvin deliver flavours of guava, passionfruit, pineapple, nectarine, mango… and whatever else you can find in a fruit salad! What's truly incredible in this beer, is how chewy those flavours feel along with a bitterness that is fully contained by the heavy coating of this thick body. Sumptuous!
One Drop
T-3022 IPA 6.5% "Synthetic" IPA
Very enjoyable and one you can't help but appreciate once you realise there's no actual fresh or pelletised hops present but rather ones in various synthetic forms. Pleasantly hazy, first sniffs are all ripe tropical fruits, passionfruit, paw paw, some orangey citrus. This all carries across to flavour giving it some juicy vibes and a noticeable yet restrained bitterness.
Tallboy & Moose
Q Continuum 6.3% IPA
With a quest to test the boundaries of hop additions and to maximise flavour output, this uses Mosaic Lupomax and Mosaic Spectrum to concentrate as much of the resins and hop oils as possible. Pouring with a light haze, it produces aromas of pine, mango, citrus and stone fruits and flavours that match. If you're looking for a beer that extends the adventurous palate, this is for you.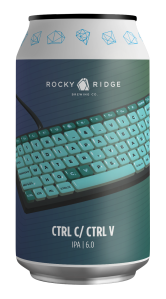 Rocky Ridge
Ctrl C/ Ctrl V 6.0% IPA
With Citra in Lupomax, Cryo and T90 form (Vic Secret also makes an appearance), the balanced bitterness almost goes unnoticed against vibrant, pulpy stone fruit and citrus characters that last long into a fruit-dominated aftertaste.
---
This feature appeared in a recent Beer & Brewer print edition. To read more articles just like it, and plenty more besides, subscribe to our quarterly magazine here.