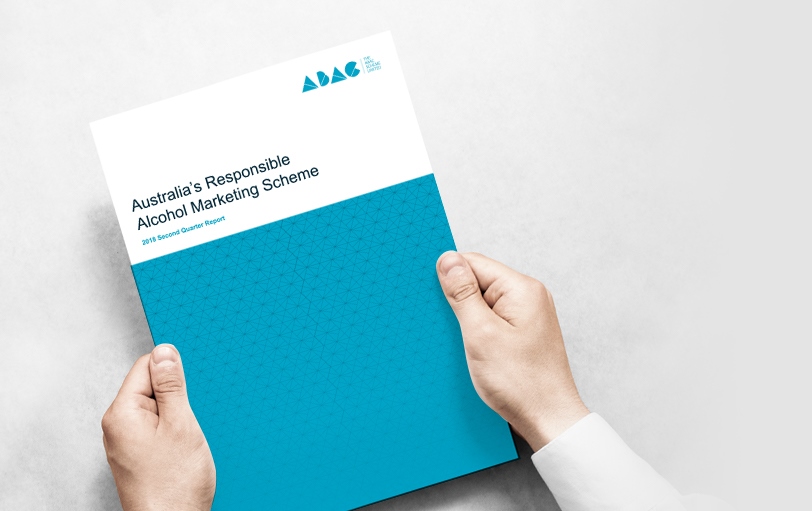 Complaints against the likes of 4 Pines, Big Shed, Little Bang and Moon Dog were dismissed by the Alcohol Beverages Advertising Code (ABAC) adjudicating panel in November.
Following its total third quarter results, ABAC's panel handed down a total of 14 decisions in the second month of the fourth quarter. Of those, nine were either beer or hard seltzer related of which six were dismissed and just three upheld. You can view all the adjudication decisions here.
Dismissed decisions in November included:
November 29 Little Bang Brewing: The complaint related to the packaging of the Adelaide brewery's Undercover Fashion Police New England IPA with the complainant deeming its design is "clearly derived from the popular video game Grand Theft Auto which strongly appeals to minors". This was despite the fact the game is rated R18+ and that Little Bang clearly states the words "beer" and "R18+" on the necks of their cans.
In their response, Little Bang said the packaging wasn't submitted to the Alcohol Advertising Pre-vetting Service because their "business model relies on producing a large variety of many small batches and… the additional cost involved with such vetting is prohibitive". In regards to it appealing to minors, the brewery said "no, we do not believe the presence of two 'unfashionable' middle-aged men… would be… The overall design concept… pays homage to the retro cop shows of the 60s, 70s and 80s. In turn, these are the same inspirations adopted by the adult video game Grand Theft Auto, arguably resulting in similar artistic outcomes". Having won the inaugural GABS Can Design Awards, Little Bang said it prides itself on its packaging designs and that they would "never simply rip off the branding of an existing property". In a series of responses to the complainant's objections Little Bang went on to say "there are a range of activities, from hot-air ballooning to driving a cement truck or owning firearms, that children may like to do, but which are fundamentally illegal for children to do. There is no difference in this case, this statistic (that 85% of boys aged 15-18yrs had played Grand Theft Auto) indicates a failure of regulation in another industry, nothing more".
In their dismissal, the panel agreed with the majority of Little Bang's rebuttals and said "the packaging would primarily appeal to older males and any appeal to minors would likely be incidental rather than strong or evident".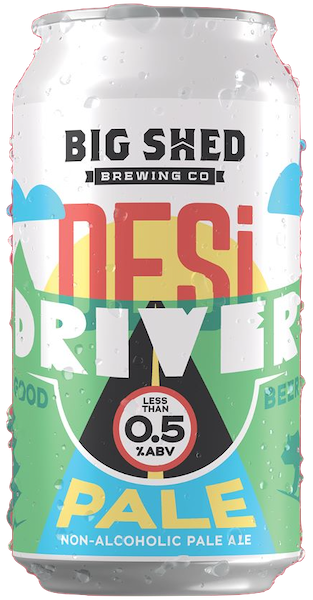 November 22 Big Shed Brewing: The complaint related to Facebook posts advertising the brewery's Desi Driver non-alcoholic pale ale. The complainant said the Desi Driver's packaging, which features a cartoon road and a "less than 0.5 % ABV" speed limit sign, encouraged people to drink and drive. They also felt by advertising it alongside a promotion to bring patrons' children into their brewery venue was "appealing to minors through their parents".
Big Shed noted that as non-signatories to the ABAC code it had no requirement to respond but did "so voluntarily as good corporate citizens". Their response said: "Rather than promoting drink driving, (Desi Driver) is promoting a responsible way to enjoy a beer with friends while maintaining your sobriety… At under 0.5% ABV one would need to consume 20 cans in the first hour to reach the two standard drinks defined to reach the 0.05 driving limit and then drink 10 cans per hour after that to maintain it. The 20 cans would need to be consumed at a rate of one every three minutes and have a total volume of 7.5 litres". It also stated: "To the second accusation that we are appealing to minors through their parents is ridiculous. Licensed venues across the country run various specials, set up kid-friendly areas/playgrounds and kid-specific events. This isn't done to promote alcohol to minors, but to highlight to parents that these spaces are kid-friendly and we are no different". It concluded with: "I would like to know if ABAC offers pre-vetting for complaints? I mean, are complaints looked at by ABAC first to determine whether or not there is a case to answer or are they simply accepted and passed on to businesses to address. As a small business, we have limited resources and dealing with these spurious complaints from anonymous people is frankly a waste of time".
In their dismissal, the panel said "the intent of the ad is clear – driving is an activity that cannot be combined with alcohol consumption, but which can be done consistently with consuming Desi" and "the post is clearly targeted to adults by positioning the venue as a child friendly dining option".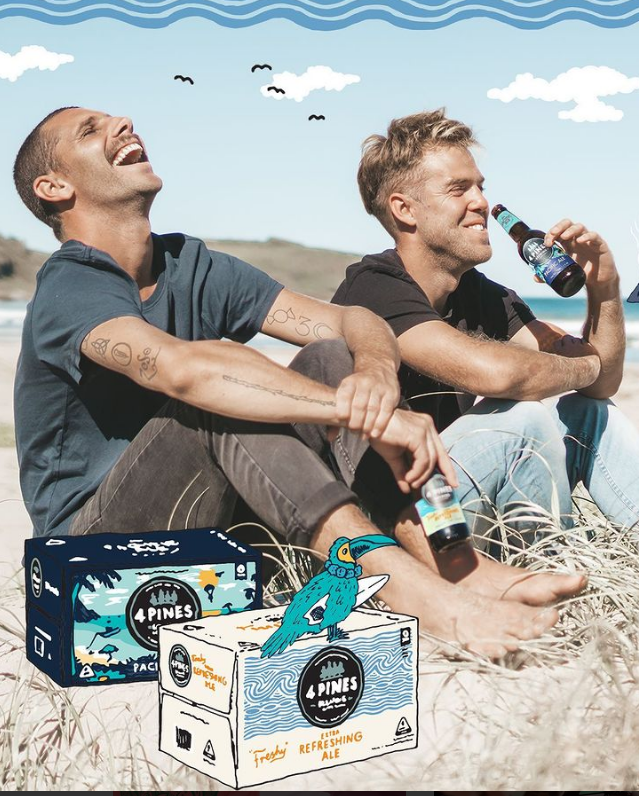 November 22 4 Pines: The complaint related to social media posts for the brewery's Pacific and Extra Refreshing Ale products that depict two men on a beach with the related question "Picnic season got us thinking… what's the golden ratio of mates to beers?" The complainant said the posts encouraged "irresponsible excessive drinking" while comments that reflected that weren't being moderated by 4 Pines.
4 Pines refuted the claims, saying "it is laughable to suggest a reasonable viewer would see this image and take the interpretation that 4 Pines is suggesting the two individuals will be consuming one case of beer each". In regards to a comment one of the posts received 4 Pines said "the Facebook comment appears to suggest that one case (24 bottles) should be shared between 48 mates which strikes me as the direct opposite of excessive consumption".
In their dismissal, the panel said "most likely the post would be understood as simply representing an image of the product and not be taken as giving a message about excessive consumption levels".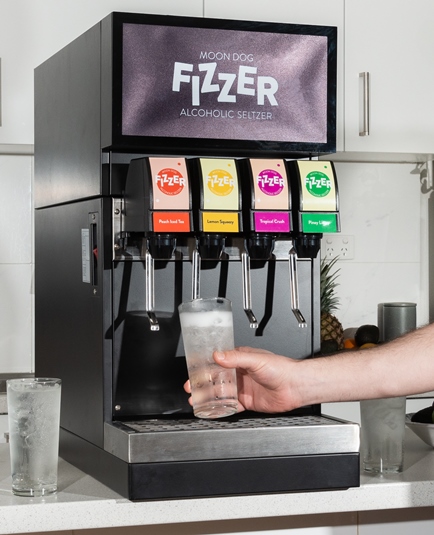 November 8 Moon Dog: The complaint related to this Facebook post to win a post-mix hard seltzer dispenser that the brewery pioneered for its Fizzer range of products. The complainant said "post-mix machines have been used almost exclusively for soft drink dispensing. This promotion attempts to blur the line between soft drinks and alcohol to the point where it is appealing to minors and creates a transition between soft drinks and alcohol".
In its response, Moon Dog said the reasons for developing the technology were to combat hard seltzer's lack of on-premise penetration with a bulk dispensing option for venues. Therefore, it said, "the competition, and the (age restricted) post promoting it, are designed to raise awareness of, and generate consumer – and industry – interest in relation to, the Dispensing System. There is no intention or attempt whatsoever to target minors in doing so and any suggestion to this effect is rejected absolutely". In arguments why their dispenser differentiates from soft drink dispensers, Moon Dog said theirs is "a sleek, modern black box with stainless steel features (handle, levers and drip tray). Its faceplate states 'MOON DOG FIZZER ALCOHOLIC SELTZER' in white text on a dark purple background".
By dismissing the complaint, the panel stated "while a generic post-mix machine will be associated with the dispensing of soft drinks, this does not make the machine or a competition to win a machine strongly appeal to minors" and "the Facebook post advising of the competition and its terms and conditions is essentially factual and does not employ language or imagery considered likely to be appealing to minors".