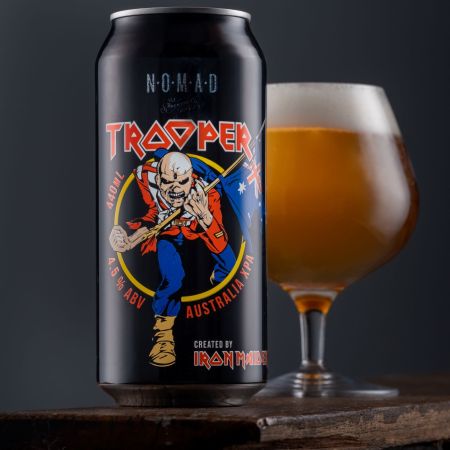 A local variety of Iron Maiden vocalist Bruce Dickinson's XPA is being brewed by the team at NOMAD Brewery in Brookvale on Sydney's Northern Beaches.
Dickinson invited NOMAD to develop the Trooper Australia XPA with a tropical DNA especially for fans Down Under.
The result delivers a refreshing aroma and taste, brewed with a unique dry-hopping blend of Australian and American hops. ABV 4.5%.
NOMAD have also released their new Pine Lime Sour Ale, delivering big fruity flavours with a touch of lactose. ABV 5%.
Email us here to promote your new releases on Beer & Brewer.