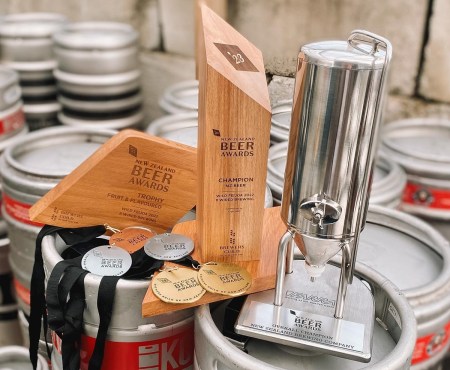 8 Wired Brewing won the two top trophies at the 2023 New Zealand Beer Awards on August 5 as the brewery north of Auckland walked away as the Overall Champion Brewing Company and their Wild Feijoa (2022) sour ale won Champion Beer in its 10th vintage.
It was the second time 8 Wired had earned the overall champion brewery title at the Brewers Guild of New Zealand-run awards after their success in 2011 when they were based in Blenheim at the top of the South Island.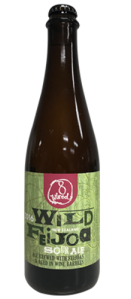 In a Facebook post, the now Warkworth-located brewery said: "The landscape of the industry has changed greatly (since 2011) so we really are humbled to be able to bring these trophies back to our… brewery as another chapter to the 8 Wired story.
"To be recognised as the overall champion is a testament to the passion, dedication and innovation that our team puts into each and every brew."
Wild Feijoa is founder Soren Eriksen's anniversary ale and has been released every year since 2013. The pale sour is aged for up to two years in wine barrels and then another year on fresh local organic feijoas. Its win from a field of 825 beers means the two current champion beers on either side of the Tasman Sea in 2023 are barrel aged fruited sours following Dollar Bill's success at this year's Australian International Beer Awards with their Candy Paint cherry sour.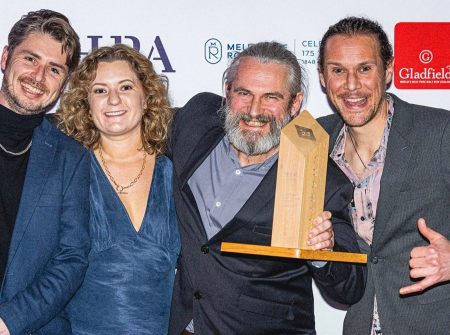 Meanwhile, Garage Project (pictured) were crowned Champion Large Brewery for a record-setting third straight time. Their Chance, Luck & Magic (2020) wild gueze won the European Ale category to go along with its silver medal at this year's World Beer Cup while they earned medals for each one of the 26 beers they entered, which included 10 golds.
In a statement, executive director of the Brewers Guild Melanie Kees said: "Considering the challenges the industry has faced over the past few years we were really pleased to receive such a high number of entries. The quality was also improved on from last years competition with the success rate at gaining a medal up 11% from last year, in fact 69% of all entries gained a medal. This is testament to the quality of the beer being brewed, which is of course wonderful to news – for both brewers and consumers."