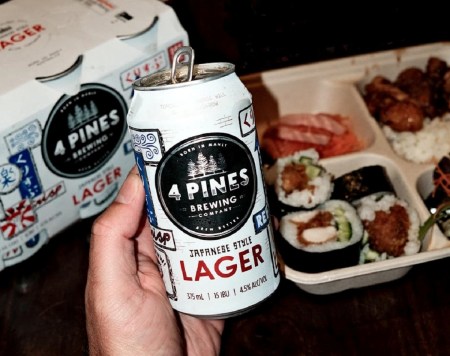 4 Pines Brewing were the standout winners at this year's Sydney Royal Beer & Cider Show as their Japanese Style Lager took home Champion Packaged Beer while their Extra Special Bitter was awarded both Champion Draught Beer and Best NSW Beer.
The trophy wins were part of a big medal haul for 4 Pines who won 22 in total which included six gold, six silver and 10 bronze.
Overall, a record number of 155 gold and silver medals were awarded at this year's Sydney Royal in a medal tally of 253. That number was aided by both breweries new to the winner's circle and ones well accustomed to it.
Last year's standout winners Sydney Brewery were again amongst the most decorated as they came away with medals for all 19 of their entries, including three gold, nine silver and seven bronze. Perennial high achievers BentSpoke Brewing won eight gold and seven silver.
Newcomers to the competition Mountain Culture continued the ascent they've experienced in other areas of the industry to win the Champion Experimental or Specialty Trophy for their Hill People oat cream NEIPA to go alongside five golds, 10 silvers and three bronze medals. Fellow first time exhibitors Wandana Brewing from Mullumbimby won gold for their Australian Premium Lager and silvers for their Australian Pale Ale and Hazy IPA.
Small Acres Cyder was the top performer in the cider categories, with their Pink Lady apple cider taking home Champion Cider. Due to no gold medals being awarded in the Perry or Bottle Conditioned Perry or Cider classes, no trophies were awarded in those categories.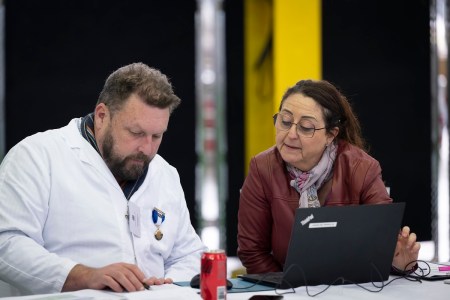 In a statement, chair of judges Ian Kingham (pictured) said: "The Sydney Royal is one of the toughest beer and cider competitions in Australia, and yet we have seen an outstanding quality of entries this year that have been more than deserving of the high-level of medals awarded.
"Over the past decade, the (competition) has seen a steady increase of entries and a steady increase in medals, which I believe is reflective of the growth and quality of the Australian beer and cider industry. Back in 2013, we were handing out one gold medal, ten years later we've awarded 42 gold medals – it's a completely different game now.
"Some of the standout classes included stout, which was a particularly strong category this year, with every entry achieving either gold, silver, or bronze status. Equally impressive is the diversity of location, we have medal winners in six of the eight states and territories, and twenty-seven percent of exhibits are from regional areas."
Head here for the full list of Sydney Royal results.
2023 Sydney Royal Champions
Champion Packaged Beer – Japanese Style Lager, 4 Pines Brewing
Champion Draught Beer – Extra Special Bitter, 4 Pines Brewing
Champion NSW Beer – Extra Special Bitter, 4 Pines Brewing
Champion Experimental/Specialty Beer – Hill People, Mountain Culture
Champion Cider – Pink Lady Apple Cider, Small Acres Cyder