As summer turns to autumn, a number of breweries have released new beers or ciders to mark the change of season. Here are just some of the new releases that will be sure to get drinkers excited. 
Bad Shepherd releases Victoria Pale Ale made with local ingredients 
Bad Shepherd has released Victoria Pale Ale, made with 100% Victorian-produced ingredients – including a 100-year-old yeast called Melbourne No.1.
After learning of the yeast strain – which was first made in Melbourne in 1889 by famous bacteriologist Auguste de Bavay, and rediscovered by beer historian Peter Symons – Bad Shepherd owner Dereck Hales set about finding a way to brew using it.
While Melbourne No.1 has been out of use since 1936, White Labs yeast lab in San Diego (California) preserved it. Hales met the owner of White Labs at the 2018 Craft Brewers Conference last May, where they first discussed obtaining the yeast; since this time, Dereck and his wife (and Bad Shepherd co-founder) Diti Hales have propagated Melbourne No.1  in order to create Victoria Pale Ale.
Rounded out with malt from Geelong, hops from Rostrevor Farm in Myrtleford, and of course Melbourne water, Victoria Pale Ale is described as a crisp, easy-drinking session pale with a tropical aroma.
"This beer tells a story," says Dereck Hales. "It's grown here and made here. We are a family-owned, independent business and tread our own path. Local is very important to us."
Victoria Pale Ale is available now in bottle shops and bars across Melbourne.
Wayward launches limited release cans with Dead Dingo Brut IPA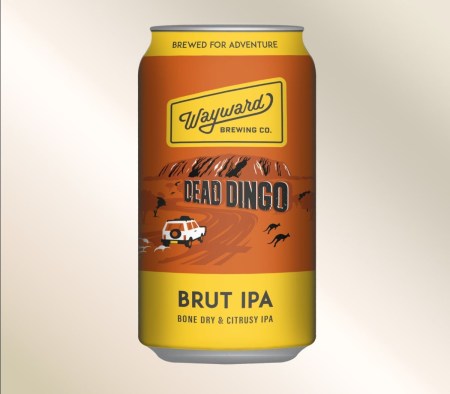 Wayward is saying goodbye to the longneck format with the launch of its Limited Release Tinnies later this month.
The Camperdown brewery will launch the can format for its limited releases – having already launched cans for its core range late last year – with the "deliciously dry" Dead Dingo Brut IPA on 15 March.
Wayward is the latest brewery to try its hand at this emerging style, which makes use of an added enzyme that converts any non-fermentable sugars into fermentable ones – creating a beer with (effectively) zero residual sugar.
According to Wayward, "The result is a bone dry, full flavoured, hoppy and effervescent IPA. We dosed this bad boy with shedloads of Eureka!, Motueka and Vic Secret to create a citrusy and tropical banger, with a reserved bitterness and a 6.2% ABV."
Sydney 697: Sydney Brewery launches cider with a splash of vermouth 
Sydney Brewery and vermouth producer Oscar.697 have joined forces to create a co-branded blend of craft cider and bittersweet Bianco Vermouth.
The result, Sydney 697, is described as refreshing – combining the medium sweet, crisp flavours of Sydney Cider with the savoury and subtle wine notes of Oscar.697 Bianco Vermouth.
"This is an innovative product for both Sydney Brewery and for OSCAR.697 and is ideally suited to the Sydney climate," says Sydney Brewery's Richard Feyn. "It's a very contemporary drink that captures the best of the two worlds of cider and vermouth."
Produced in a very limited batch of 3,000 cans, SYDNEY 697 is available via Sydney Brewery in Sydney and will be sold through a small range of select retail outlets.
Baby Peach, Mellon Collies and Shake & Bake: three new releases for Rocky Ridge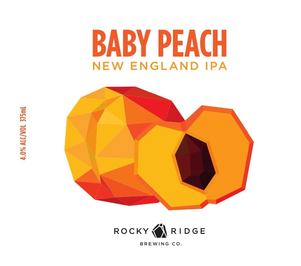 Rocky Ridge Brewing Co has marked the beginning of autumn with the release of three new beers: a NEIPA, a fruited sour and a collaboratively-brewed milkshake IPA.
A lower-alcohol complement to its Peach Invasion, Rocky Ridge Baby Peach NEIPA sits at a sessionable 4% ABV and is jam-packed with pureed peaches and El Dorado Hops.
Melon Collies is the next release in Rocky Ridge's low-ABV fruited sour series and is made with locally-grown Caribbean gold melons and watermelons. At only 2.6% ABV, its full of fruity character matched with a subtle tartness.
Finally, Rocky Ridge are also releasing a collaboration brew with Mane Liquour, the Shake & Bake Pavlova Milkshake IPA. Shake & Bkae is described as a "real fruity experience", and at 6.5% ABV, is sure to be one of Rocky Ridge's biggest beer releases of the year.
Brouhaha Brewery, Calibre Beer and Mongrel Bar collaborate on karma keg for Asylum Circle 
Brouhaha Brewery, Calibre Craft Beer Traders and Mongrel Bar Brisbane have come together to create a fruited sour to be released as a karma keg in April, with proceeds going to Asylum Circle – a community group that provides support for Queensland-based asylum seekers.
Sunburnt Country Sour is a limited release kettle sour with blood orange and passionfruit fruit additions, and has been brewed as a homage to Australia's incredible beauty and the risks that some people take to enjoy its freedoms.
The beer will be released in the first week of April, with distribution to twelve bars in southeast Queensland, including Mongrel and Brouhaha.