This February has seen a large number of breweries launching new beers, with some exploring a particular style for the first time. 
Limeburners x Pirate Life Whisky Barrel Aged Stout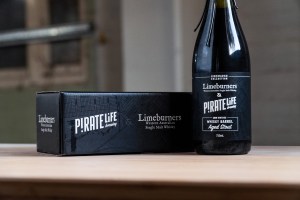 This collaboration between Pirate Life and whisky distillery Limeburners is a variation on the brewery's standard stout.
The malt bill consists of mostly Maris Otter, along with some Pale Malt, Cararoma, Carafa III, Roasted Barley and Chocolate Malt. Earthy hops like EKG and Fuggles were then used, before the first batch of beer spent 18 months in whisky barrels. Since then, it has been brewed twice more, meaning 'the beer in the bottle is a blend from three separate 'vintages' so it's a little bit of a solera style'. Some of the original 18-month-old barrels are still in the warehouse maturing.
The tasting notes say: "The barrel's charred American oak gives the nose a subtle hint of campfire and roasted marshmallow. The palate is silky and sweet, vanilla is here again along with chocolate and honeycomb."
The beer has been launched on a limited release, with 4,800 750ml bottles available.
BentSpoke Blazing Saddle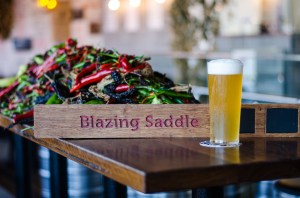 BentSpoke has brewed a beer using 23 chillies and heritage grains to celebrate the 23rd anniversary of the National Multicultural Festival, which is being held from 15 February.
Brewed on-premise in Braddon, Blazing Saddle will be available at BentSpoke's National Multicultural Festival stall, their Braddon brewpub and the King O Malley's, until sold out. It has a 4.9% ABV.

Sawmill Passionfruit Sour
This tropical fruit sour beer from Sawmill has been brewed with Hibiscus flowers and Munich malt.
The beer won Gold at the recent Brewers Guild Awards, and is available in 500ml bottles. It has a 4.5% ABV.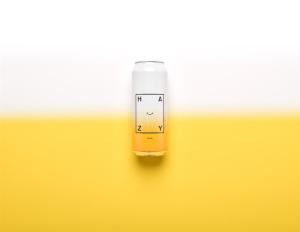 Balter Hazy IPA
This limited release from Balter is packaged in a 500ml 'fruit cup' colour-dipped can and has a 6.0% and a 30IBU.
Available from 11 February, Hazy IPA is a hop heavy beer designed for the hot summer months.
"We've gone back to what all good beer is about – pure flavour," says Scott Hargrave, Balter's head brewer. "Sure, it's hazy but that's a side effect of delicious hops oils mixing with yeast, rather than being the hero feature of the beer.
Hemingway's The Endeavour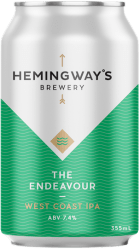 Hemingway's Brewery in Far North Queensland has released a West Coast IPA called The Endeavour, named after Captain James Cook's ship HMS Endeavour.
The beer has a 7.4% ABV and is available on draught and in 355ml cans. It uses Pale and Munich malts, as well as Rye and Wheat, while the hops included are Simcoe and Mosaic.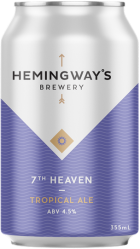 Hemingway's 7th Heaven
This second launch from Hemingway's Brewery is a tropical ale with a 4.5% ABV.
The is available on draught and in 355ml cans, and features 'aromas of pineapple and juicy citrus' according to a spokesperson. 7th Heaven is made with Ale malt and wheat, as well as Victoria's Secret, El Dorado and Galaxy hops.
Modus Operandi Future Factory II
Modus Operandi has gone back to its Future Factory to start 2019. The brewery has introduced a limited edition beer called Future Factory II.
A 'hazy hop-laden triple IPA bursting with tropical citrus', the beer is a 'celebration of hops'.
Launching on 15 February nationally in both cans and kegs, the beer has a 10% ABV.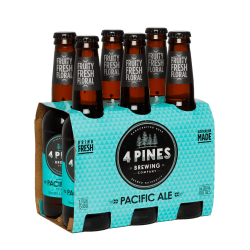 4 Pines Pacific Ale
4 Pines has expanded its core range to nine, with the release of Pacific Ale.
Featuring an all-Aussie line-up of hops – Galaxy and Victoria's Secret – the beer has a 3.5% ABV and comes in 330ml bottles.
It uses a variety of malts, including Ale, Vienna, Munich, Wheat and Rolled Wheat.
Stomping Ground Piney Dancer Pineapple IPA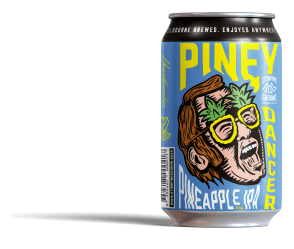 Originally brewed in collaboration with Heartbreaker bar, this IPA has a 6.1% ABV and comes in 355ml cans.
Released at Heartbreaker bar on 12 February, the beer is available for a limited time in selected bars and independent bottleshops, as well as at the Stomping Ground Beer Hall. The beer is made with El Dorado and Equanot hops, as well as Pale, Flaked, Wheat and Carapils malt.
"This IPA is far from tiny in flavour and hums with real pineapple juice," says a spokesperson for the brewery.
Hahn's Ultra Crisp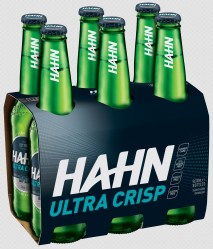 Hahn's Brewery has released a lager that is completely gluten-free and endorsed by Coeliac Australia.
The 4.2% ABV beer is lower carb, 99% sugar free and also contains no preservatives. It is also brewed entirely from rice.
"We are the first in Australia to create a beer that is brewed entirely with rice, instead of grains like wheat or barley," says Jeff Potter, Lion's brewing research and development director.