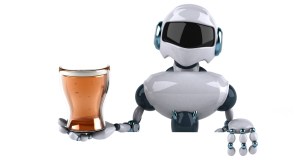 An analyst from GlobalData has predicted challenges for breweries making use of artificial intelligence (AI) technology.
AI has already disrupted many industries and is now making headway in the brewing industry – with some of the world's largest breweries, including Kirin and Asahi – utilising the technology.
Shagun Sachdeva, consumer insights analyst at GlobalData, recognises the benefits that AI can offer breweries in terms of efficiency but is also wary of some potential challenges.
"As the field of AI continues to grow, leading breweries in APAC are embracing the latest technologies to create better customized taste combinations and ensure higher-quality products that meet food-safety regulations," she said.
"For instance in 2017, Japanese brewery Kirin Holdings Company collaborated with Mitsubishi Research Institute to employ AI for determining optimum brewing formulas. The machine learning-based algorithm will analyse 20 years' worth of data to customize various factors like flavor, aroma and alcohol content of the beer, thereby shortening the time period for product development."
Sachdeva also explains that another Japanese brewery, Asahi Shuzo, partnered with Fujitsu to brew sake using a "predictive AI model", aiming to maintain sake quality and the "labor shortage problem in Japan's aging society".
But she's also wary of the challenges: "However, brewers contemplating to incorporate AI in their operations must understand the challenges that come with its adoption," Sachdeva adds. "With cost being the leading factor, brewers need to be ready with deep pockets.
"Another challenge is whether to build in-house technology or buy it. Even when the brewers find the perfect vendor, another obstacle will be integrating and using the new AI technology with the existing system.
"On top of it, in a competitive market environment where companies are known to guard their secret recipes fiercely, analyzing AI solution would be just as good as looking at a black box without understanding how this technology is adding value and how sustainable that value-addition is."
Time will tell if AI in brewing trickles down from the largest breweries into the craft world.