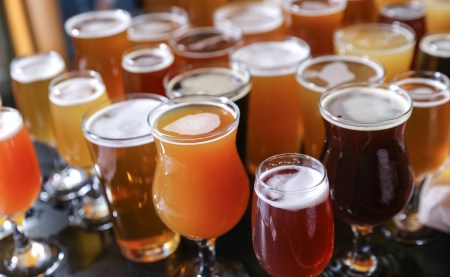 It's International Beer Day on Friday 2 August, so celebrate, why not take a look at some of the newest releases from breweries across Australia?
Burleigh All Ways Hopped IPA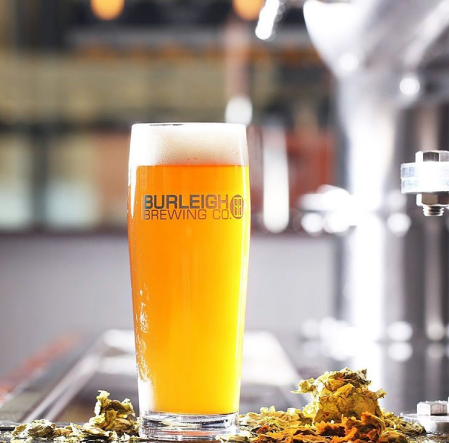 Burleigh Brewing is celebrating International Beer Day at its taphouse with a new exclusive brew. All Ways Hopped IPA has been brewed to honour brewers around the world. It is hopped with pellets and whole leaf hops at every possible stage.
"We took a meticulous approach to adding just the right amount of bittering hops, aroma hops and whirlpool hops," says Brennan Fielding, founder and master brewer at Burleigh Brewing.
Bentspoke Resonate
BentSpoke Brewing has collaborated with Canberra-born band SAFIA to create Resonate, 'a beer brewed with music'.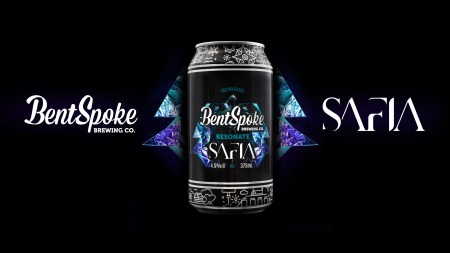 The beer was brewed with a custom 24-hour track created by SAFIA, sampled from their soon-to-be-released album Story's Start or End. The result is a pale ale with a touch of coconut hop aromas.
"The idea was to use music to change the way the yeast behaves and ultimately contribute to the beer flavour," says BentSpoke's head brewer and co-owner Richard Watkins. "The resonance of the music in the tank helps the yeast tot propagate in the aerobic growth phase. Healthy yeast produces a much cleaner profile, which is turn allows us to showcase the unique hop profiles in this beer.
Resonate is an extremely limited release and the first of BentSpoke's Freewheelers – collaboration beers that celebrate community partnerships.
Ballistic Nordic IPA
The latest release from Ballistic Beer Co's Sleep When You're Dead series is the Nordic IPA.
In this beer, Norwegian Kveik yeast meets West Coast IPA to deliver fresh bursts of citrus and stone fruits. The beer is slightly hazy in appearance and has a subtle biscuit malt profile.
Made using, Ale and Vienna malts, and a hop bill featuring Calypso, El Dorado, Cascade and Amarillo, the beer has a 7.4 percent ABV. It is available in kegs and cans.
Beers from the Sleep When You're Dead series are brewed to be drunk fresh. They are available for eight weeks from the packaging date.
Modus Operandi Pangea IPA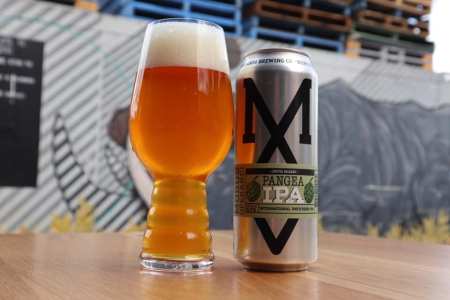 Modus Operandi recently celebrated its fifth birthday on 27 July and launched its latest national limited release beer – Pangea IPA.
The beer is an unfiltered international IPA, brewed to celebrate the IPA on International IPA Day (1 August). Brewed with European hops including Styrian and Magnum; US hops like Cashmere and Centennial; New Zealand hop Kohatu; and Australian Galaxy hops, the beer has 'big tropical fruit, with pineapple, papaya and lemon, with a long bitterness and pineapple aftertaste'.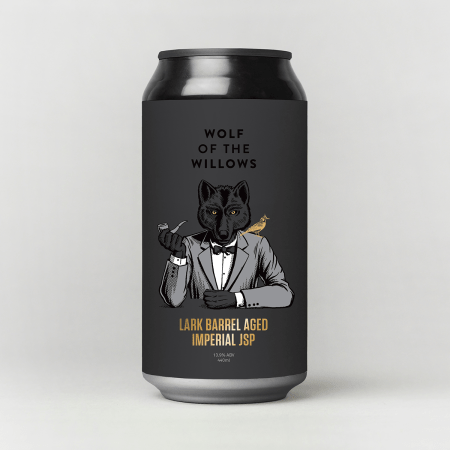 Wolf of the Willows JSP
Wolf of the Willows has introduced its 2019 release of the Lark Barrel-Aged Imperial Johnny Smoke Porter (JSP).
The second installment of the brewery's Barrel Exchange Project with Lark Distillery, the imperial smoked porter was aged in 100 litre Lark barrels for nine months.
The tasting notes include: "An imperial smoked porter rich with whiskey barrel-aged flavours or vanilla, mocha, peat, dark chocolate, molasses, truffles and espresso."
It has a 13.9 percent ABV and is available in 30 litre kegs and 16 x 440ml cans.
Akasha cans Lupulin Fog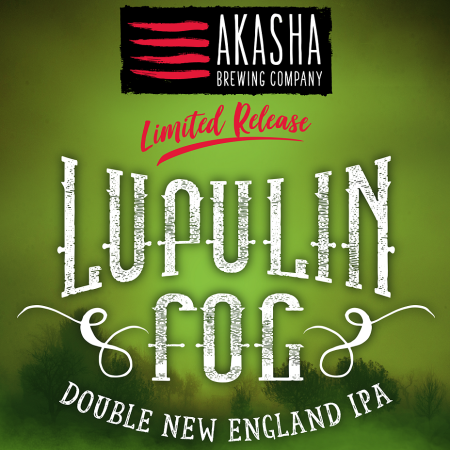 Akasha has canned its double New England IPA Lupulin Fog for the first time, while the brewery's Mosaic IPA is also back on shelves.
The first hazy-style beer to be canned by the brewery, Lupulin Fog has been available since Friday 26 July.
Originally brewed for GABS 2017, the beer's tasting notes read: "Expect flavours of orange, tropical fruits, with a luscious full finish. Low on bitterness, it might be the juiciest beer you'll try all day."