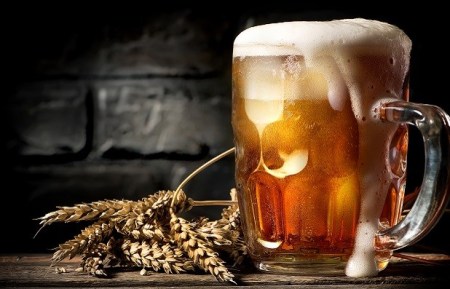 Australia's breweries are celebrating the 11th annual International Beer Day, which falls on 2 August.
Many breweries have launched beers to celebrate International Beer Day, as well as for International IPA Day (1 August). In addition, there are a host of events taking place across Australia as part of the global celebration.
To celebrate 223 years of brewing in Australia, the Brewers Association of Australia, Barley Australia and Hop Products Australia have released information about production trends, results and growth over the past few years.
"Australia is blessed when it comes to beer," says Brett Heffernan, CEO of the Brewers Association of Australia. "Our barley is revered worldwide, although representing only around 5 percent of the global barley crop we supply around one third of global malting barley trade; our hop growers have developed new varieties and seen surging demand for their premium harvest, and our water quality and brewing standards are impeccable."
Malting Barley
"Barley is Australia's second largest national crop, grown in every state except the Northern Territory and covering around 4 million hectares," says Ralph Nischwitz, executive manager of Barley Australia.
"Consumer choice has exploded over the past 20 years. Some older styles of beer are being brought back to life and new exciting styles are still evolving. Brewing activity across both the mainstream and craft sectors has a flow-on effect that leads right back to our cropping farmers.
"The majority of premium and craft beers are made with a higher proportion of hops and malt than many mainstream lager beers and that's good for our farmers, maltsters and a host of other service suppliers in the brewing value chain.
"We grow over 8 million tonnes of barley per year and about one-third of that makes the grade for malting. Barley accounts for roughly 18 percent of the total Australian grain crop each year. For the 2016/17 crop year, we exported 9.5 million tonnes of barley, valued at about $2.4 billion dollars.
Beer
"Australia accounts for 30-40 percent of the global malting barley export trade. In 2017 about 144,000 people were employed in the cattle, sheep and grain business, so numerous people are employed directly in the growing of barley crops, as many farms are mixed enterprise businesses.
"The evolution of beer is also reflected in the rise of light and mid-strength beers, which now account for more than a quarter (26.5 percent) of all beer sales in Australia. Moderate drinking is now the norm in our culture.
"Breweries, big and small, are investing in local production, local jobs, local logistics and supporting Australia's essential retail, hospitality and tourism sectors."
Hops
The production of Australian hops has exploded in Victoria and Tasmania. Total production volume increased by 31.4 percent and 11.6 percent, respectively, in 2017; 12.5% and 3.8 percent in rain and fire-affected 2018, and total output grew by 3.8 percent in 2019 to over 1,600 tonnes.
"Conducive to the Victorian and Tasmanian climate, Australian hops are both locally and internationally sought-after with forward contracts for the 2020 crop already at 90 percent," explains Owen Johnston, sales and marketing manager at Hop Products Australia.
"Hops are grown primarily for their flavour impact and natural preservative characteristics in beer. The current crop spans over 700 hectares in Victoria and Tasmania, with 2019 yielding 940.4 tonnes in Victoria and 704.3 tonnes in Tasmania.
"Australian hop growers supply over 500 tonnes to domestic brewers each year, with both classic and contemporary beer styles capitalising on the main Australian varieties' unique flavour profiles. The rest is exported to international brewers for the rest of the world to enjoy."