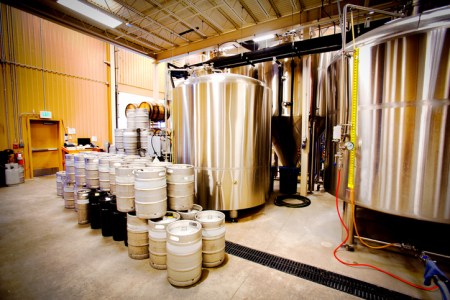 By Deb Jackson, National Liquor News
Over the past 12 months, three of the larger Australian craft breweries were acquired by the big guys, with 4 Pines and Pirate Life acquired by AB InBev (CUB) and Feral acquired by CCA. And according to Chris McNamara from the Independent Brewers Association (IBA), it's entirely likely we will see further acquisitions in 2018.
"We have already seen four industry participants (Lion, CUB, Asahi and Coca-Cola Amatil) make significant purchases. We may see more purchases from them or there may be other international breweries that may wish to get involved in the Australian market," McNamara, Head of Member Services & Operations at the IBA, told Beer & Brewer.
"Heineken and Carlsberg are the second and third largest brewers in the world but have no physical presence here and both of them have invested in small, independent breweries in other markets. In Heineken's case that has been as close as New Zealand where they own Tuatara as part of their DB operations.
"The purchases may also come from non-beverage companies. We had an example of that when Dixon Hospitality purchased Hawthorn Brewing Co.
"The sales have definitely had an impact on the industry," McNamara added. "In the short term they have created a lot of discussion, and not just in craft beer circles. There has been a significant amount of coverage in the mainstream media.
"What it will mean in the longer term is a bit harder to tell but it will open up more opportunities for independent breweries to take advantage of consumers' growing desire to support small and independent businesses.
"From an IBA perspective we lose three larger members in the form of 4 Pines, Feral and Pirate Life and that is disappointing but we have 200 other members to represent so there is plenty to keep us busy."
This is an excerpt from an interview conducted with Chris McNamara, Head of Member Services & Operations for the Independent Brewers Association, as part of the 2018 National Liquor News Annual Industry Leaders Forum.