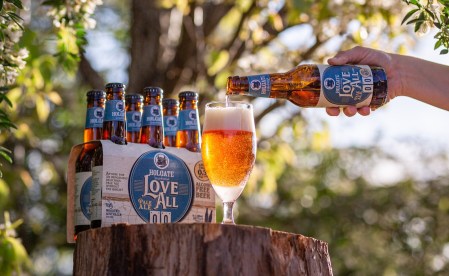 Victoria's Holgate Brewhouse love playing with new trends as much as they forge their own path and their two new release beers perfectly sum that up.
On one hand you have Love All – Holgate's core range entry into the increasingly popular 0.5% and under craft beer market – and on the other, the latest incarnation of their award-winning Hopinator – a 7.5% Double IPA that goes against the grain of the hyped juicy hop bombs of the moment.

"There's certainly a place for them both," Holgate's head brewer Chris Brady said.
"With zero alcohol beer, it's such an expanding market and we're in the business of making money from what we do. And we've always had a soft spot for the Hopinator – even if trends state the public think otherwise at the moment."
Just as it is with seltzers of late, almost every week we're seeing a new Australian zero alcohol beer emerge. And just like seltzers, one of the biggest drivers of the zero alcohol beer's emergence is due to the proven desire of a growing section of the drinking age population to be more conscious of their well-being and balancing their lives with moderation.
Those trends were a firm reason why Holgate have entered the market with Love All – an amber Pale Ale that delivers plenty of hop and malt characters.
"(Zero alcohol beer) is going gangbusters in Europe and I think it just makes sense for us to be doing this now," Chris said.
"To make a good one, if you get some hops into them, and manage to keep the body up a little bit, it can taste beery enough that you might think it's a light beer, but you wouldn't guess it was a 0.5 per center.
"Nailing this category is all about the process really. It's a combination of a lot of hard thought and effort, working with what you've already got and know about brewing beer.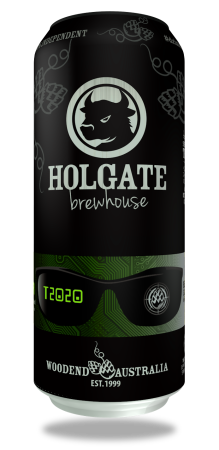 "But then it's also about using these new yeast strains, that don't ferment the wort sugars, or using regular yeast strains but being really careful with the malt grist and manipulating the mash temps. The processes are key."
For all the trends towards moderation, there is still very much a time and place for a big beer and Holgate's 2020 Hopinator is one of them.
When originally released in 2008, it was then the more de rigueur style of the IPA that leaned towards chewy toffee sweetness and the dank, the piney and the bitter. Despite the intervening years seeing tastes shift toward a hazy, juicy IPA, Chris said Holgate felt it was time to revisit a brewery favourite that picked up gold in the IPA category at the 2016 Australian International Beer Awards.
"With this craze of super juicy, hazy, low IBU IPAs lately we just said 'sod it, let's make an old school one.
"For people that remember previous ones, it's still got the same genetic code but all we've done is lightened the malt bill a little to enhance drinkability and switched up the hops a bit – just for ourselves really, just to play around a bit you know.
"The way we went about it is on the hot side in the boil, we went with three of the classic 'C' hops – so we've got Chinook, Columbus and Centennial in there, just to give it a really old school, strong, citrusy, piney, spicy feel to it. But then with the dry hop, we went with a Ahtanum, Amarillo and a splash of Citra as well, just to really lighten it up a bit and take it a touch away from the dankness of Chinook and Columbus.
"It doesn't drink like a 7.5 per cent beer that's for certain. It's full and flavoursome, and rich and dank and resinous, but at the same time there's no cloying sweetness to it. It's dangerously moreish, as they say in the classics."
Both Love All and Hopinator are out now. Head to Holgate's website for more details.
Contact Beer & Brewer by clicking here to share your news and views.