Both Gage Roads and Capital Brewing have added to their core ranges this week with alcoholic drinks that fall into the "better for you" category.
Gage's Pinky's Sunset (4.5% ABV) is an apple cider that's lower in sugar, vegan friendly and gluten free. It's named after Pinky's Beach on Rottnest Island and harnesses local WA Pink Lady apple juice.
B Corp certified Capital, meanwhile, have added the Good Drop to their everyday line-up which is a 3.5% mid-strength lager that's gluten reduced and low in both carbohydrates and calories. Good Drop is the first addition to Capital's core range since the release of their non-alcoholic Pacific Ale Alc-Less midway through last year.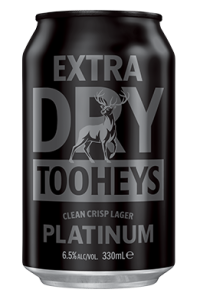 In a somewhat flipside approach and one that mirrors Asahi's recent release of the 6.0% VB VX, Kirin-owned Tooheys have announced their 6.5% lager Extra Dry Platinum is back after a 10 year absence. Previously in bottles, it's been released in a black 330ml can.
Lion's Chris Allan said: "Beer drinking trends in Australia have shown us that while (no or low alcohol) beers are very popular, higher-alcohol beers are also gaining popularity".
First announced back in June, Coopers' new Australian Lager officially launches tomorrow (August 18).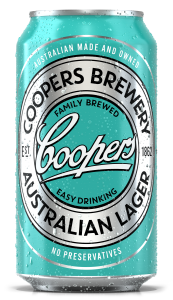 Positioned as the brewery's "flagship lager", its release is also being marked with an art exhibition at Adelaide's GAGPROJECTS Gallery.
The 'First Drop' by Coopers exhibition is open to the public on August 19 which Coopers said "will take viewers on an immersive journey from inspiration to tasting" and "combines their mastery of water, grain, yeast and hops".