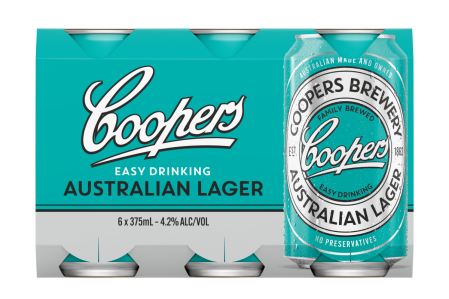 Coopers have announced they'll soon launch their "flagship lager" to capitalise on the popular easy drinking category.
Due to arrive in August in a turquoise can after "years in the making", Coopers said they're expecting their Australian Lager to be one of their "most exciting" releases to date.
"We see the (easy drinking lager category) as a significant growth opportunity for Coopers and we're not holding back in its promotion," general manager Michael Shearer said.
"Australian Lager will be our flagship lager offering, rightfully taking its place among our permanent portfolio and featuring our iconic Coopers roundel."
The South Australian brewery's current lager range includes the low-carb Coopers Dry and Coopers Dry 3.5 as well as the low-alcohol Coopers Premium Light.
The 4.2% ABV Australian Lager will be available in 375mL cans and 50L kegs from August.