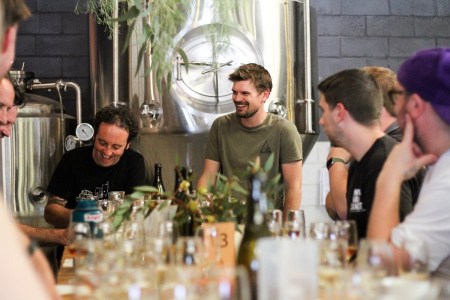 After just three years, which included winning the 2021 Independent Beer Awards' Champion Brewpub title, Future Mountain Brewing & Blending are selling their Melbourne brewery and venue to "realise their vision of creating a true farmhouse brewing operation in rural Victoria".
Established in 2019 in the suburb of Reservoir, the mixed fermentation and barrel aged specialists enjoyed great local rapport within their community and further afield which enabled them to navigate the worst of the Covid period.
But in a statement on their social accounts today, Future Mountain said "it's long been the dream of (founders) Ian (Jones) and Shane (Ferguson) to take Future Mountain in a rural direction. Given the nature of their beers, the natural evolution of the brand and the stage their young families are at, now comes the next exciting chapter".
The statement continued: "Since it's inception in 2018, Future Mountain has established itself in the market and collected a swag of awards along the way. The next phase of their grand plan is unfolding. Shane is from northern Victoria and Ian's family reside in Gippsland, allowing them to relocate and establish two brewing and blending locations which will focus on the different aspects of the farmhouse beer genre.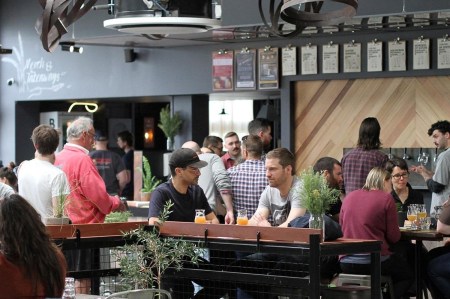 "Their relocation creates a great opportunity for a fellow brewery, new entrant, or hospitality group, to move into a turn key venue and brewery, with all the approvals and licenses in place – a process that usually take months, or even years, to navigate. Also in the sale is the brewhouse with stainless tanks and an oak cellar."
In their listing, Just Business Brokers said: "Located in a huge site over 668 sqm plus 260 sqm parking space, the venue was originally a former mechanics shed and was totally transformed in 2019 and was reborn into an impressive old-meets-new farmhouse and industrial style space now well known throughout Melbourne as the Future Mountain Brewery & Blending – a fully licensed brewery and pub with indoor seating for up to 120 patrons comfortably.
"There are 16 beer taps… it has a fully kitted out small commercial kitchen. It is also a popular choice for private functions and parties with seating set amongst hefty oak barrels, enjoying views into the fermentation room and beer lab. The venue is impeccably decked out with over $500,000 of the highest quality commercial brewing equipment and fit out, an inspection will really impress! The brewery has only just scratched the surface with its potential as the venue has the capability and the capacity to easily double its sales in the coming years."