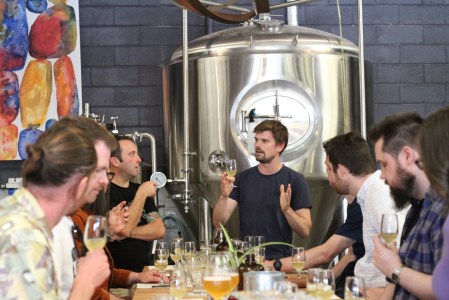 When COVID hit this time last year Ian Jones was certain dark clouds would descend on Future Mountain – the farmhouse brewery and taproom he and Shane Ferguson established in the north Melbourne suburb of Reservoir in March 2019.
After celebrating their first birthday on a Saturday and then in lockdown by the following Tuesday he felt the mixed fermentation and barrel-aged beers they specialise in, that were starting to garner a decent level of traction, would be cast aside by consumers for cheaper, more generic styles of beer. The initial feelings "were grim".
"But within a week we were doing numbers I would have been happy with even if we were open," Ian said, recalling the period they pivoted to takeaway sales. "The locals just stood strong by us and it was so cool because Shane and I were working the whole time so we were able to take the time and meet the same people every week and build up more of a local engagement. It was pretty humbling. I was shocked that basically these people were helping us – and continuing to help us."
Therefore it was no surprise that Future Mountain wanted to honour that local support when they marked their second birthday at their taproom on Saturday (March 27). A key aspect of the celebrations was the blending of their annual anniversary ale that will reappear for sale in a few weeks bottled, corked and caged with a label that features all the names of their peers – the "loyal and the local" – who aided in its creation blended into its background.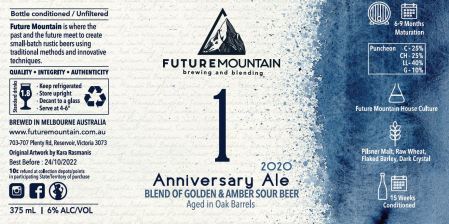 "The anniversary ale is our way to represent the cellar at that same particular time each year so you can really see the development of our mixed culture and the barrels and therefore the business itself. It's our Grand Cru of our cellar stock if you like," Ian said. "There is an added element to it this year though in that we are not just celebrating where we are at but also that we're still operating because of the support we received."
Just prior to their first birthday last year they had hired new sales and marketing staff but were able to keep them on throughout Victoria's extended lockdown – without accessing JobKeeper – and they're now in the midst of further adding to their team with the likes of a venue manager. Ian said COVID allowed them the time to take a step back from the "craziness" of running a new, small business and focus on certain things that they may not have had the time to do otherwise.
"All things considered I thought (COVID) was a good thing for our business to make us stop and go 'maybe we need to be more focussed on our mission statement and just do what we do best'. When we did that we still had all this support – so maybe we're not as niche as we think we are.
"It's a special feeling to see that our kind of brewery can experience things that have not just seen it survive this past year but actually grow and make an impact.
"We don't sell any hazy beers or IPAs or pale ales. But we're surrounded by the right demographic and they came out of the woodwork to support us. We weren't exclusive in that support. These people were supporting every other brewery in the area too. But we're just honestly so very thankful that they included us in that too."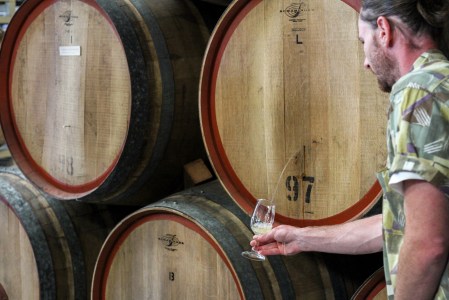 Future Mountain Brewing and Blending is at 703-707 Plenty Rd, Reservoir VIC 3073