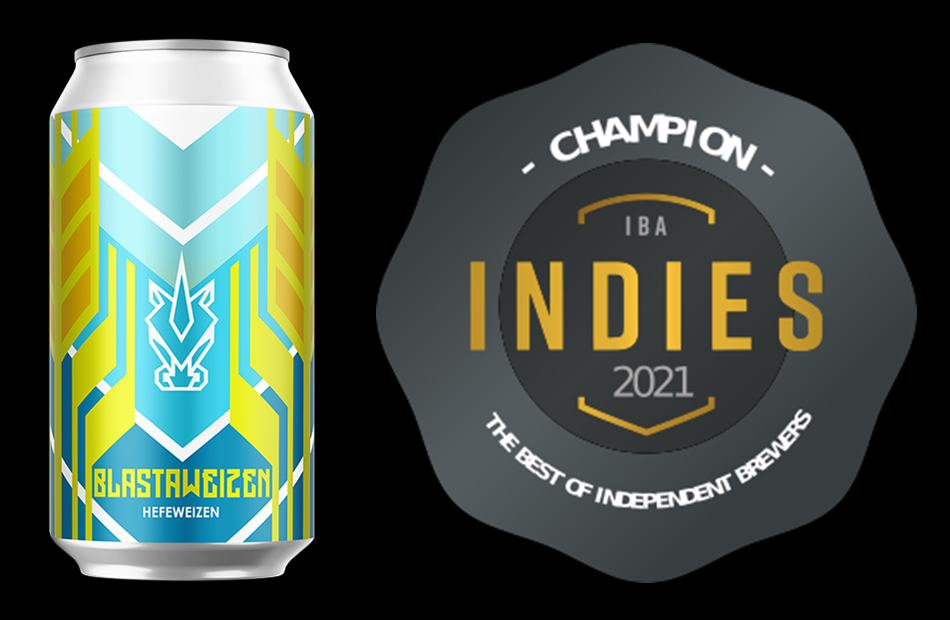 A Hefeweizen from WA's Blasta Brewing has been crowned Australia's champion beer at the Independent Beer Awards while it was a particularly memorable night for Moffat Beach Brewing and Stomping Ground who both walked away with a slew of trophies.
As well as taking out the Champion Independent Beer and Champion European Style Ale trophies for their Blastaweizen Hefe, Blasta also kept hold of the Champion WA Brewery trophy they won last year as well.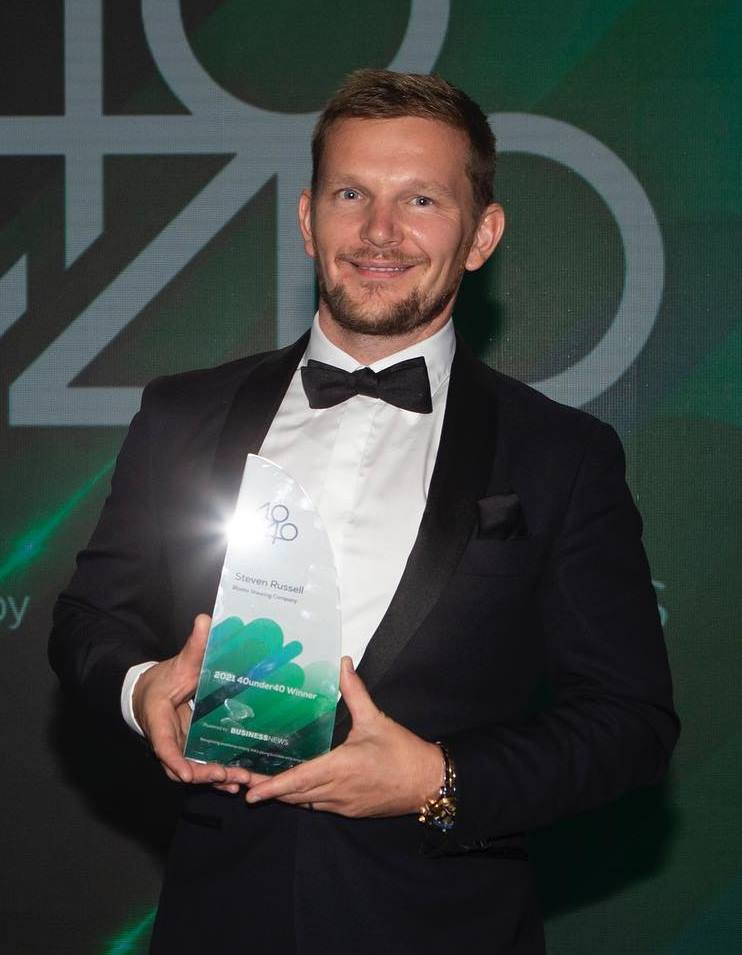 These latest accolades are a continuation of the Perth brewery's sustained success since it was launched in 2018 by Scotsman Steve Russell (pictured). Alongside consecutive years of Indies achievement Blasta won Champion Small Brewery, Champion Beer, Champion IPA (both Chainbreaker) and Best Hybrid & Specialty Beer (Rampant Raspberry) at the 2020 Perth Royal Beer Awards before backing it up at the same event earlier this year with the Champion Large Brewery, Champion Beer and Champion IPA (both Unbridled Unicorn) awards. Then at this year's Australian International Beer Awards Blasta snared, across both packaged and draught formats, seven gold, six silver and nine bronze (which Blastaweizen received in both formats) medals. A month later it received almost $1 million from the federal government's Manufacturing Modernisation Fund which the Burwood brewery said would help finance a second production brewery in nearby Belmont.
"A wheat beer is not typically associated with Australia but they're perfect for the climate… I think we need to keep making them," Steve said on the night about what he said is the third biggest selling beer at their Burwood venue. "Things have changed (in Australia) and there's a demographic that want to drink a beer like this."
Blasta's latest wins formed part of the largest ever Indies where winners were announced last night via a live online broadcast. The Independent Brewers Association's awards judged 1,389 beers from 180 separate breweries (up from 696 beers and 125 breweries in 2020) where 75% of entries medalled. There was a total of 1,037 medals handed out, which included 112 gold, 324 silver and 601 bronze.
Queensland breweries picked up the most major gongs, with five out of 13 Champion and Class trophies heading to the Sunshine State. Chief among that success were serial award winners Moffat Beach Brewing who won Champion Medium/Small Brewery, Champion Queensland Brewery, Champion IPA with their Trilogy Best Coast and, for the second year running, Champion Session Beer with their Moffs Summer Ale. At last year's Indies they also picked up Champion Brewpub while in 2018 they won Champion Small Brewery and Champion Session Beer with the Social Jam Mid Strength Pale.
It was also a night to remember for Melbourne's Stomping Ground Brewing who won Champion Large Brewery, Champion Victorian Brewery and Champion Hybrid Beer for their Hanging Rauch while co-founders Steve Jeffares and Guy Greenstone (pictured in that order below) received the peer nominated Service to the Industry award for outstanding contribution to the Australian independent beer industry.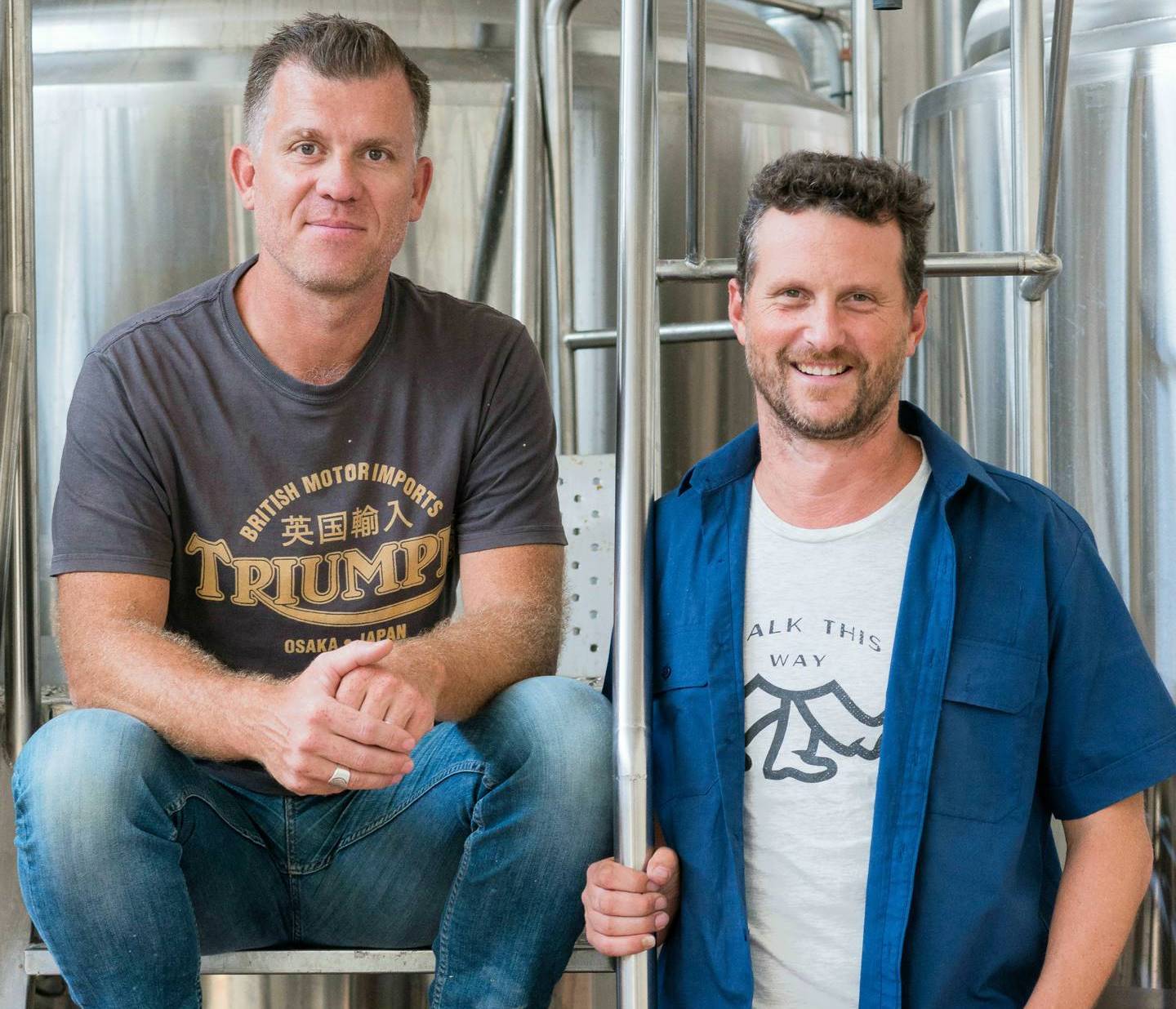 Staying in Victoria, and less than three years since establishing themselves in the north Melbourne suburb of Reservoir, mixed fermentation and barrel-aged beer specialists Future Mountain won the Champion Brewpub award this year.
In the other state and territory champion brewery results, Moo Brew went back-to-back in Tasmania and picked up the Champion Amber/Dark Ale prize for their Dark Ale, Philter showed they're well and truly at home now in Marrickville by winning in NSW and Best Mixed Culture Beer with the Raspberry Pash Berliner Weisse (incidentally head brewer Sam Füss' first ever sour), Capital proved the standout in the ACT/Northern Territory while Vale Brewing were the best in South Australia where their sister brand Fox Hat won the Champion Strong Beer trophy with their Bearded Mongrel Barrel Aged Russian Imperial Stout.
Meanwhile, in other peer nominated awards, David Cryer, the founder of trans-Tasman brewing ingredient supply company Cryer Malt, was honoured with the Lifetime Achievement Award while Cryer Malt's marketing and sales support manager Steph Howard won Young Gun of the Year. Also, for the second year running, Nowhereman Brewing's Hospofam charity won the Community Initiative award while Melbourne home brew shop Grain and Grape won the True Indie Supporter.
New IBA chair Richard Adamson said both the number of entries and medals awarded was incredible after a tough 18 months.
"It shows that quality is on the up for indie beer, which is great for everyone. I think it's amazing that we can get a record number of entries given the challenging circumstances faced by most breweries this year, especially considering the many lockdowns and limitations with production."
See below for the list of major winners and you can re-watch the ceremony in full on the IBA's YouTube channel.
CHAMPION TROPHIES
Champion Independent Beer – Presented by Konvoy Kegs
Blasta Brewing Co – Blastaweizen
Champion Large Brewery – Presented by Orora
Stomping Ground Brewing Co (VIC)
Champion Medium/Small Brewery – Presented by Cryer Malt
Moffat Beach Brewing Co (QLD)
Champion Brewpub – Presented by Kegstar
Future Mountain Brewing & Blending (VIC)
CHAMPION BEERS
Champion Pale Ale
Sea Legs – Pale Ale (Draught)
Champion Amber/Dark Ale
Moo Brew – Dark Ale (Draught)
Champion Porter/Stout
Revel Brewing – Neo-Mexicanus Black IPA (Package)
Champion Hybrid Beer
Stomping Ground – Hanging Rauch (Draught)
Champion Lager
Sydney Brewery – Pilsner (Draught)
Champion IPA
Moffat Beach – Trilogy Best Coast IPA (Draught)
Champion European Style Ale
Blasta Brewing Co – Blastaweizen (Package)
Champion Session Beer
Moffat Beach – Moffs Summer Ale (Package)
Champion Strong Beer
Fox Hat – Bearded Mongrel Barrel Aged RIS (Package)
Champion Mixed Culture Beer
Philter – Raspberry Pash Berliner Weisse (Draught)
STATE CHAMPIONS
Champion Victorian Brewery – Presented by the IBA
Stomping Ground Brewing Co
Champion Tasmanian Brewery – Presented by HopCo
Moo Brew
Champion Queensland Brewery – Presented by the Queensland Government
Moffat Beach Brewing Co
Champion South Australian Brewery – Presented by the IBA
Vale Brewing
Champion New South Wales Brewery – Presented by the NSW Government
Philter Brewing
Champion ACT/Northern Territory Brewery – Presented by the IBA
Capital Brewing Co
Champion Western Australian Brewery – Presented by the IBA
Blasta Brewing Co
PEER NOMINATED AWARDS
Service to the Industry – Presented by TFG Group
Steve Jeffares & Guy Greenstone (Stomping Ground Brewing Co)
Young Gun of the Year – Presented by Ellerslie Hops
Stephanie Howard (Cryer Malt)
Community Initiative – Presented by 2XE
Nowhereman Brewing's Hospofam charity
True Indie Supporter – Presented by Mighty Craft
Grain & Grape Yarraville
Lifetime Achievement Award – Presented by Brews News
David Cryer (Cryer Malt)