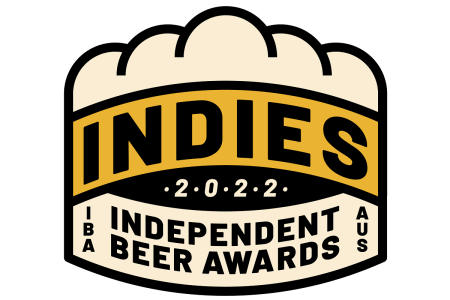 With "a new look and renewed purpose", entries for the 2022 Independent Beer Awards (The Indies) are now open ahead of an October 13 virtual ceremony.
This year's Indies, which feature updated branding, will incorporate a whole suite of changes that follow on from the Independent Brewers Association's (IBA) external review of the awards program. Chief among these are the implementation of a new scoring methodology to determine Champion breweries and state trophy winners, improved feedback strategies and an integrated training and mentoring program for judges. The 2022 Indies will also welcome the likes of new style categories that address trends like Juicy-Hazy, No and Low Alcohol and the renaming of Hybrid and Mixed Culture to Fruit & Funk.
Entries are open now and close August 12. Head here to enter. And if you want to express an interest in judging The Indies, head here.
Key dates
• Entries open 20 July 2022
• Entries close 12 August 2022
• Judging will commence 26 September 2022
• Awards night 13 October 2022