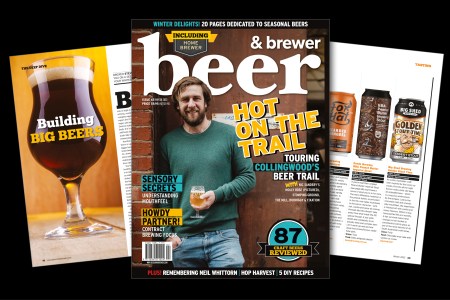 Marking our 16th trip around the sun, Beer & Brewer's new Winter issue is out now and comes perfectly paired to the season.
With Molly Rose Brewing's Nic Sandery gracing the cover, we're hot on the trail of Collingwood's Beer Trail where alongside visiting Nic's bigger and better brewery venue we pop into The Mill, Stomping Ground, Fixation and Bodriggy to bring you a definitive guide to Melbourne's most concentrated brewery precinct.
We also look at Winter warmers from every angle including our resident pro brewer Steve Brockman taking you on a deep dive into building big beers while our guru of the home brew John Palmer hails brown ales.
Take a look at just some of what's inside the Winter 2023 edition:
Also this issue:
87 craft beers reviewed by some of Australia's best judges.
The dedicated HomeBrewer section full of expert advice, recipes, local news and more.
We celebrate the life of Neil "Pops" Whittorn.
Our sensory columnist Briony Liebich discusses what beer mouthfeel is and how we can describe it to get a complete picture when tasting.
We take a snapshot of the contract brewing industry in Australia and focus on some of the finest proponents of the service and how they go about it.
And plenty more!