Pyrmont, Sydney (NSW), BLACK by Ezard, The Star, Tuesday November 19, 2013.
Coca Cola Amatil (CCA) launched their first beer to re-enter the beer sector in Australia.
One beer, the Blue Moon Belgian White (USA), from theirportfolioof 28 beers, will be released into the Australian market, effective December 17, 2013.
THE LAUNCH DINNER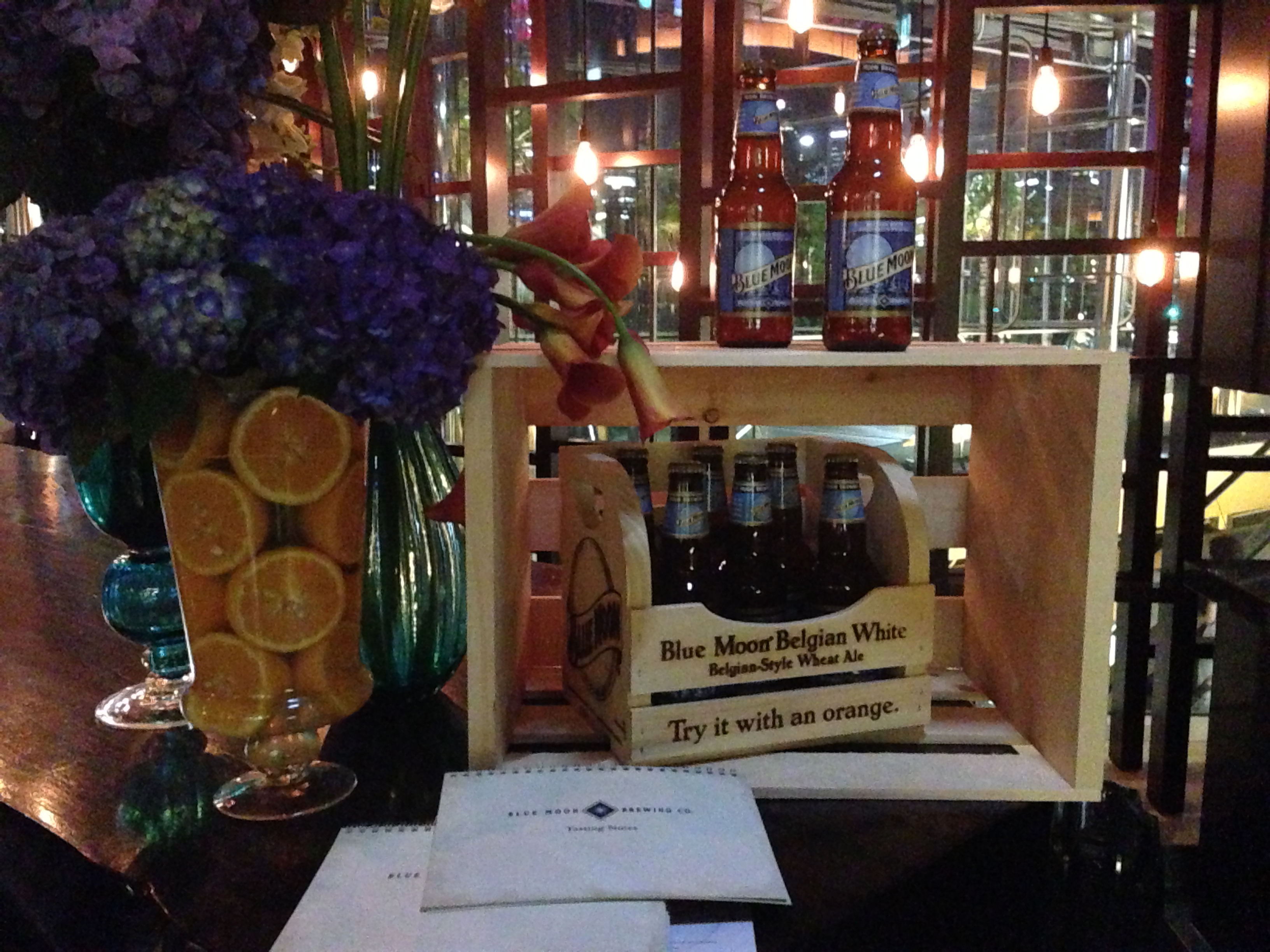 The launch was a private five course beer degustation dinner for around 40 guests, mainly retailers, to meet the Molson Coors team andBlue Moon Brewing CompanyBrewmaster and Founder Keith

Villa. CCA Managing Director of Australian Beverages, John Murphy, gave a speech detailing their approach to getting back into the beer market, export plans from the Fiji Brewery, and focus on on-premise to build the Blue Moon brand, while also distributing to bottleshops. Murphy confirmed that the re-entry is not going to be rushed or arrogant, stating CCA "will earn their stripes" through alot of hard work and respect for the existing brands in the market.



Murphy also highlighted the partnership with Casella Family Brewers will allow CCA to meet any demand of their beers, and the distribution of Australia's biggest cider by value, in
Rekorderlig
, as significant for the CCA business.
The standout course for the night was the dessert of Creme Brulee with orange sorbet which complemented the Belgian White perfectly.
Blue Moon Belgian White is 5.4% ABV Belgian-style wheat beer and comes in 6-packs and cartons of 24 x 355mL. As the number one craft beer in the USA, CCA have already gained alot of interest from retailers in the beer in Australia.
The unique differences from Hoegaarden, Belgium's benchmark of the Witbier style, is the higher alcohol and use of Valencia orange peel (rather thancuracao orange peel, giving Belgian White more of an orange colour and taste, hence beinggarnished with an orange wheel).
With the sale of CCA's 50% share of Pacific Beverages (a joint venture with SAB Miller) on December 16, 2011, to SAB Miller, it meant CCA were required to not sell or distribute beer in Australia for a period of two years. As of December 17, 2013 CCA may begin selling and distributing beer again. Deals that will allow CCA to hit the ground running include a joint venture with Casella Family Brewers with their 80 HL production facility in Griffith and taking over the distribution rights of Swedish cider giant
Rekorderlig
as of January 1, 2014.