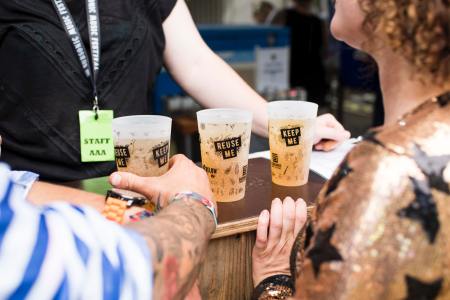 Australasian breweries have been finding ways to minimise their environmental footprints for years and now there is a dedicated awards program to mark those efforts.
The Circle Awards will celebrate those who are shaping the circular economy in Australia and New Zealand. It is open to any product or service demonstrating circular practices across multiple categories including those in the beer and brewing industry.
Submissions open on April 15 and close on May 14 before the winners are announced on June 14. For more information head to the website here.
Established by The World's Most Rubbish (TWMR) in partnership with NSW Circular, The Bravery and Urban List, The Circle Awards aim to spotlight products and services adopting circular practices. It also aims to grow awareness of the sustainable options available to more people, not just the ones who are already looking for them.
The Bravery's Sian Henderson told Beer & Brewer that because the brewing industry creates a lot of waste these awards were a great opportunity to highlight those championing better ways of doing things.
"In terms of how circularity differs from sustainability, it's like that next step up," she said. "Rather than just recycling or reducing, circular models are regenerative by design, keeping resources in a loop. A great example is Young Henrys who took the beginning phases of their production, where the major bi-product is spent grain, and closed this loop by treating it like a valuable resource and feeding it to local cows."
Nick Hoskin, Co-Founder of TWMR and The Circle Awards said: "The Circle Awards showcases tangible examples of circularity in action, demonstrating to people that we can consume more consciously without compromising on quality, cost or experience. In fact, circular design thinking is behind some of the most interesting products and services on the market as a driving force for innovation. The result can be a far superior experience because every aspect in the process has been carefully considered to deliver the best possible outcome."