In this week's wrap up we have a Black IPA from Modus Operandi, a seasonal Winter Hop Ale from Young Henrys, two beers from Old Wives Ales, a root beer from Rocks Brewing and Wayward launches long necks.
Modus Operandi Cascadian Howl Black IPA
Modus Operandi has released Cascadian Howl Black IPA, the first in the style to be brewed by the Mona Vale brewery.
"Originating out of the Cascade Mountains in the Pacific North West of the USA, this style howls with citrus & resinous North West Hops," Modus Operandi said.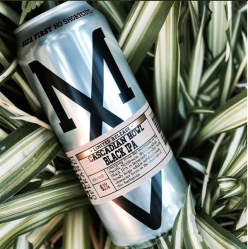 "And although dark in colour, only a very subdued roast character lurks in the shadows. We are proud to present Cascadian Howl – the aroma, mouthfeel, and finish are just beastly beautiful!"
The 8% ABV Black IPA is available on tap and in canimals and growlers at the brewpub, and has also been canned into 500ml cans for distribution around the country.
A full list of stockists for the seasonal Cascadian Howl can be found on the Modus Facebook page.
Young Henrys Winter Hop Ale
Young Henrys has released a seasonal American Red IPA for winter. Named the Winter Hop Ale, the beer follows the well-received Summer Hop Ale, which the Newtown brewery released at the end of last year. 
According to Young Henrys, the India Red Ale combines the warming malt flavours of Anzac biscuits and bready fruitloaf with a full hit of classic American West Coast hop aroma, and a rich mouthfeel; a touch of rye leads to a finish "as clean as a freshly powdered mountaintop".
At 6% ABV and 55 IBU, the ale is certain to warm you up as jumper season hits. The Young Henrys Winter Hop Ale is available in kegs and long necks.
For stockists, click through to the Young Henrys website.
Old Wives Ales: Blood Moon Red IPA and Horn Swatter American Stout

Old Wives Ales are also releasing a Red IPA in time for winter. While the Blood Moon was first released last autumn in keg, the 7%, 80 IBU ale is now getting the bottle treatment.
Jam packed with American hops, it's dank, piney and resinous up front, with fruity and floral aromas lingering in the background. Balancing the hops, the malt bill is bready with light toffee and just a suggestion of roast.
With a smooth and long bitterness checked by just the right amount of sweetness, this is a big and juicy Red IPA.
Horn Swatter American Stout  (6% ABV, 40 IBU) is a rich and roasty little number with loads of dark chocolate and coffee flavours, finished with loads of citrusy, fruity American hops. 

The beer is brand new from the team at Old Wives Ales, who describe it as "blacker than Norwegian metal and smoother than the floors at the Royal Caledonian Curling Club, Horn Swatter is an American Stout that will keep you coming back for more".
Blood Moon is available now and the Horn Swatter from mid-June – both draught and packaged. Stockists in VIC, NSW and the ACT will be kept up-to-date on the Old Wives Ales website.
Rocks Brewing Co The Captain Root Beer
Rocks Brewing Co has crafted 'The Captain' Root Beer using a secret blend of herbs and spices that traditionally and historically have been used for their medicinal properties – to treat scurvy and other such ailments.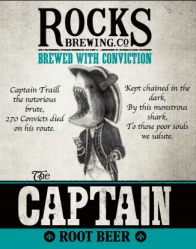 Dark chestnut in appearance, with malty, herbal and sweet aromas, the flavour is distinctly herbal with a hint of spice and vanilla, akin to traditional American non-alcoholic root beers – but this one packs a punch at 7% ABV.
It is named after Captain Donald Traill, who led the Second Fleet from England to Australia in 1790.
Notoriously brutal, Traill withheld rations and kept passengers chained below deck with little access to fresh air; The Captain Root Beer has been created in memory of the 270 convicts who passed away during the journey from sickness under the supervision of the merciless Captain.
Wayward launches 640ml long neck bottles
Wayward has rolled out brand new long neck 640ml bottles of three of its seasonal beers: Oatis Golden Oatmeal IPA, Fat Charmer Double India Red Ale and Midnight Barley Cowboy Hopper Porter.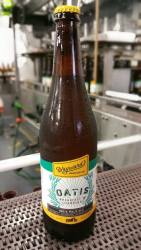 Oatis (6.3%) has a flavour profile of juicy tropical fruit and citrus, perfectly balanced by a sweet, toasted malt and backbone and silky smooth oatmeal – originally brewed for GABS 2015.
Fat Charmer (8.3%) boasts a rich, malty backbone and some lovely pine and herbal notes, with no less than five hop additions, while Midnight Barley Cowboy (6.0%) is an American-style porter.
A list of stockists can be found here.